The majority of people know before they get married if they want children or not.
A select few make the decision slowly, like my friend who was married for 10 years before she and her husband finally decided they wanted children and had them when she was 37 and 39.
A Comparison: Life With And Without Children
Within our circle of friends and family, there are only two couples without children. They are dual income and take wonderful vacations, going to Europe for three weeks and flying around to different locales in the United States. They have nice homes and frequently host parties. I would be lying if I didn't admit that sometimes I envy their freedom and the extra money they have to enjoy their lives.
Everyone else in our circle has children, and while they are doing well for themselves financially, they live a more modest lifestyle than our friends without kids.
Is it any wonder, considering the United States Department of Agriculture recently proclaimed it will take $295,560 to raise a child born in 2011 to the age of 18? (USDA). No, that price estimate does not even include college! Many parents rightly scoff at that report and declare that it costs much less to raise a child, which is generally true.
The Cost Of Having Children
We are raising three children for much less than that, but we still feel a deep hit to our finances, especially as they get older and eat more and want to be involved in more extracurricular activities. We also pay for private school because we don't live in a good school district, and now that two children are in school, tuition can get expensive.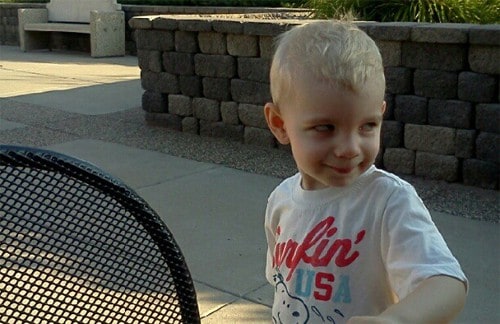 I made the decision to quit my job and work from home after our youngest was born. I love being able to work from home while caring for my smaller children, but by doing so, we easily gave up $40,000 a year in income (the difference between what I was making in salary compared to what I am making now). I also gave up an employer-matching retirement savings plan.
Of course, not all of the $40,000 I lost is true loss. I ultimately quit because not only did I want to be a stay at home mom, but the high cost of child care in our area would have eaten up most of our salary. A couple with children must make the hard decision whether both should keep working and pay for daycare or whether one should quit his or her job and become a one-income family.
A couple that has no kids can get ahead financially more quickly because both partners can work.
Making The Decision To Have Kids Or Not
My guess is that people who decide not to have children are not necessarily driven to make that decision by finances, though some may be. It just so happens that a more comfortable lifestyle is often the result of being childless. I would also guess that even when considering the financial trade-offs, most people who want children will still have them, regardless of the financial implications.
My husband and I always wanted three kids; we are now blessed with three children, and though we struggle financially, the struggle is worth it.
We love being with kids, and we enjoy watching them grow up and watching them learn new things daily. We look forward to one day, maybe 20 or 25 years from now, when we will also have grandkids. Even though we sometimes wish to take nice vacations and live comfortably financially, we see our children as an investment, an investment in our family, and we are willing to give up international vacations, new cars, and other material items to care for them.
Did financial considerations affect your decision to have children or not? If you did have children, did finances determine how many children you had?