Looking back on my financial life 10 years ago I thought owning a home was a sign I had achieved one of the most important financial goals. Not only did it mean I had good enough income to afford a mortgage, insurance and property taxes, I had an investment I could watch grow for years and years. And I didn't have to worry that my money was going towards rent versus towards an investment.
In retrospect, fulfilling the American dream might not have been the smartest decision I could have made at the time. Why? Well, I bought the house leaving my savings account completely empty and I still had student loans. Did I put 20% down and get a mortage for 15 years? Not quite. Rather, I got a 30 year mortgage and secured an FHA loan. That meant I didn't exactly get into my house with a lot of equity, so I paid PMI (Private Mortgage Insurance).
Should owning a home still be a part of the American dream? Today's market may say otherwise for many people. Here's what an article at CNNMoney.com has to say:
In today's weak housing market, ownership has ceased to be an investment vehicle that millions used to trade up into the houses of their dreams in the boom years. And it's not an ATM machine for constant refinancing, either. Instead, for the past four years, ownership has been a culprit of distress. In June, one in every 411 housing units received a foreclosure filing, according to RealtyTrac Inc. Between 2006 and 2009, home prices fell more than 32%, according to the S&P/Case-Shiller Home Price Index.
Still think it's a good idea to go out and buy that house you've always wanted? I don't think buying a house is a bad idea, but I agree with a comment in the article that ownership should be looked at more closely versus the more common long-term ownership perspective. After all, it's an expensive decision and you always need to look for ways to save money and control housing costs.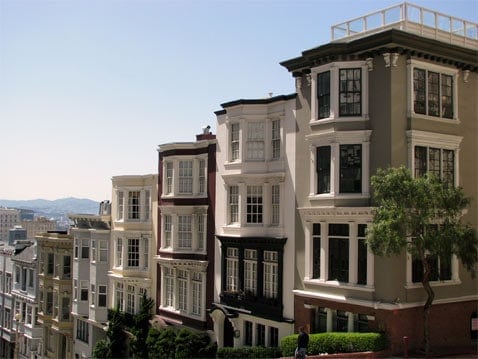 Should You Rent Or Buy A House?
Here are a few questions you need to answer before making the decision of when to rent or when to buy:
Do you have at least 3-6 months in emergency savings? If not, I would suggest continuing to focus on this goal and not use it as a down payment on your house when you've saved this amount.
How long do you plan to be in the house? Typically, you need to be in the house 5 years to recoup costs associated with the loan and closing.
How much can you put down on your mortgage? 20% should be your goal.
Do you have outstanding high interest credit card debt? If so, pay off your credit cards first!
How much is rent going to cost in your area?
Is your job situation stable?
Do you have a budget? If not, you need to start budgeting.
Do you know how much home you can afford? In other words, have you taken the time to determine what % your mortgage, property taxes and insurance are going to be of your net income?
Do you know about all the extra costs associated with home ownership?
While it's good to look at your answers to these questions you might also check out a couple of rent vs. buy calculators at the NY Times and Crown Financial Ministries.
As you can see, deciding to buy a house shouldn't be a gut decision. It requires a lot of thought and answering tough questions. What other tips would you offer when considering buying or renting a house?