Buying a home is part of the American Dream.
These days many people are delaying that dream, or finding that owning a home while in significant debt is more of a nightmare.
While many Americans (more than 60%) own their own home, they are buying their first home later, at an average age of "33. . .A generation ago, the median first-time buyer was three years younger" (Chicago Tribune).
Largely, they are delaying home buying because they are saddled with debt, especially student loan debt.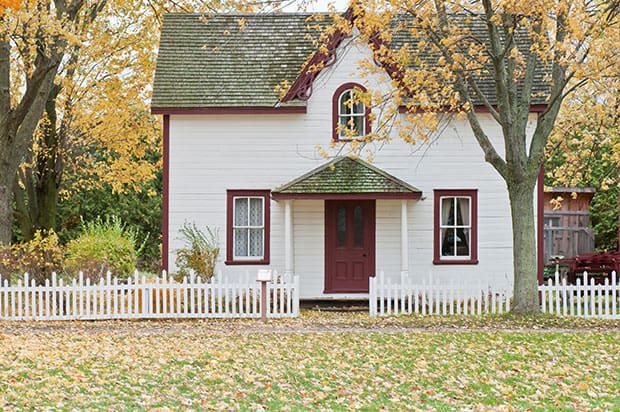 In some areas of the country with rocketing home prices and property taxes, renting longer just makes sense.
In other areas of the country where monthly mortgage payments and renting look equivalent, the decision to rent vs. buy is not so clear.
However, the monthly mortgage vs. monthly rent comparison is deceiving. If you buy, in addition to a monthly mortgage, you'll also have to pay other costs. Things like home insurance, property taxes, repairs and maintenance.
Since so many younger people have significant debt, if they wait to pay it all off before buying a home, they may be in their forties before buying a home for the first time.
While Dave Ramsey advocates that you not buy your first home until you are completely out of debt and have a 20% down payment, do you have to follow that rule? Should you ever buy a home while in debt?
No doubt, buying a home is often a good investment. For many retirees, a home represents their largest asset, making it a jewel in their retirement portfolio. However, if you have debt and still want to take on home ownership, make sure you at least meet these criteria:
Buy On The Low End of Your Approval Rate
Even if you have debt, when you begin the home search, you may be surprised at how much the bank is willing to loan you for your mortgage.
When we were house hunting, we were approved for a loan up to $320,000. I knew we could never, ever afford the monthly mortgage payments for a home at that price, so we picked a home that was less than $200,000, and we've never regretted that decision.
If you are buying a home while in debt, be conservative and buy on the low end of your approval amount.
Have A 20% Down Payment
I'd highly recommend delaying home buying until you can save a 20% down payment.
If you choose to buy a home without the down payment, you'll have to pay private mortgage insurance (PMI), which can cost you hundreds of dollars a month. You won't be able to drop PMI until you have 20% equity in your house, which can take years.
If you have a 20% down payment, you can avoid PMI, making your monthly mortgage much more affordable.
Have Enough Room In Your Budget To Save For Repairs And Maintenance
Experts recommend that you save 1 to 4% of your home's value each year for repairs and maintenance.
If your house cost $200,000, you'd want to set aside $2,000 for repairs and maintenance if your home is new and still under warranty. If your house is 25 years or older, you'll want to set aside the full 4% each year, in this case, $8,000 for repairs and maintenance.
If you can't do this, I'd strongly recommend that you wait to buy a house until you have room in your budget to save this amount each year. If you buy a house, I guarantee you'll have large repairs, which can come as a shock after renting for years.
We've had our house five years now, and the first week we moved into our house, our hot water heater gave out and flooded our kitchen. We've since had to repair the garage door several times, buy a new HVAC system, and have extensive repairs when a leak caused mold in the two adjoining bathroom walls.
If you want to buy a home while still in debt, make sure you can at least buy a reasonably priced home, have 20% down, and be able to save for repairs and maintenance. Then owning your own home will be a blessing, not a nightmare.
Would you recommend prospective home buyers be completely out of debt before buying a home or do you think some debt is manageable as long as the buyers are able to do the three things mentioned above?