I've written a lot of reviews over the last few years about online banks and brokerages, generally only ones that I would use myself or recommend. You can find links to most of them on the savings rates and brokerages links at the top of the page.
Through the process of writing all those reviews, however, I'm not sure I've ever really said which accounts were my favorites, or which ones I'm currently using myself.
While I think it's good to be constantly reviewing what's out there, I think it's also good to share which bank accounts I actually use so that people can know which ones I trust with my own money. So today I want to share my top 5 favorite online banks and brokerages.
Five Favorite Banks, Brokerages and Mutual Fund Companies
For this review I decided to look at what checking, savings, and investing accounts we're currently using at our house.
Betterment.com Investing Account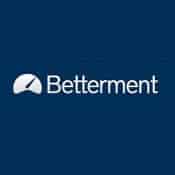 We signed up for a Betterment.com investing account a while ago, shortly after the site launched. I loved the idea behind Betterment, to make investing in a diversified portfolio easier for just about everybody. At the time we signed up the only thing we weren't hyped about was the fact that their fees were a bit high with an annual 0.9% annual fee.
A short while after they launched Betterment reduced their annual fees to a range of 0.15%-0.35%, depending on your balance, and I think the investing account with Betterment is a great option for just about anybody now. Plus when you signup now you'll get your account for free for anywhere from 1 to 6 months, depending on your balance.
With Betterment you can sign up for a taxable investing account, or a Traditional or Roth IRA. We've currently got a taxable investment account and a Roth IRA with Betterment, and highly recommend them.
Ally Bank Online Savings Account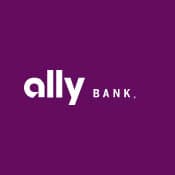 For our savings account we've been using our Ally Bank savings account for a few years now. We signed up originally for Ally back when they were offering one of the highest savings rates around, and we were closing out our old Bank of America savings account that held our 8-12 month emergency fund. We wanted to find somewhere that we would be earning more than a hundred bucks a year in interest.
While the rates at Ally are still among the highest (admittedly the savings rates are low pretty much everywhere), the reason we've stayed with them is for their convenience and good customer service. I've had to contact Ally several times about issues with my account. Every time we've chatted with their online customer service they've been extremely helpful, and have been able to resolve my issue in no time flat.
I also love the convenience of the account, specifically the fact that they make it easy to do online deposits with your scanner at home, or via their smartphone app. Because of the online deposits I haven't been to the bank to make a deposit in months.
Capital One 360 Savings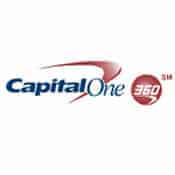 We signed up for a Capital One 360 savings account years ago (when it was still known as ING Direct) for a couple of reasons. They had the best savings rate at the time, and because they had a cool goal based savings account feature where you could set up separate accounts based on different savings goals. When we signed up we set up one automatic savings account to save for regular budgeted vacations, as well as setting one up to automatically debit money every month for our "next car" savings fund. At times we've also setup our emergency fund with Capital One 360, although it's currently over at Ally because they have a higher rate.
In addition to the goal based savings accounts Capital One 360 also now has online deposits via scanner or via smartphone app, so getting your money into the account is super easy and convenient. I still highly recommend them.
Vanguard Investing Account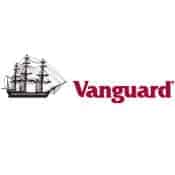 We also have a Roth IRA with Vanguard where we've done some investing. The reasons I love Vanguard include their low cost, the fact that you can get started investing with a small amount of money, and the fact that they're very customer centric. Vanguard has a unique ownership structure such that it is essentially owned by the people who invest in it's funds, so it removes a lot of the conflict of interest that some other companies might have. They have also consistently been the lowest cost mutual fund company for the last 30 years or so.
If you're getting started with a Traditional or Roth IRA and you don't mind being a little more hands on than with Betterment, Vanguard can often mean lower costs, which in the long run mean more money in your pocket at retirement. Definitely a good company to consider and highly recommended.
Motif Investing Account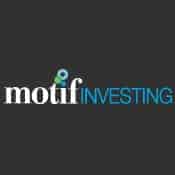 I signed up for a Motif Investing account a while ago just mainly to test it out for a review on this site. I ended up liking the site so much that I've decided to continue using it to create a dividend portfolio.
The idea behind Motif Investing is that you can create theme based bundles of stocks (called a motif) that you can buy all for one low $9.95 fee. instead of paying separate commissions for each stock you buy, like you would at many brokerages.
It's a great low cost way to invest and create your own ETF like bundles of stocks, and I highly recommend checking it out.
Conclusion
So there you have it. Those are the main checking, saving and investing accounts that we currently use and have been happy with. I'd highly recommend any one of them to someone else looking for a new account.
Have questions about any of these accounts or have your own account that you've been extremely happy with? Tell us what they are in the comments!
Want to do your own research on the best banks and brokerages? Check out the resources below for full reviews and details about a wide variety of companies.