My husband and I are shopping around for a car. For our almost 16 years of marriage, we've been a one-car family.
Now that our kids are bigger and involved in more activities and my husband's job is getting busier, requiring him to sometimes travel two to four hours away for meetings, we need a second car.
While I'm no fan of car shopping and dealing with sales people, I've found that this search is more frustrating than my previous car buying experiences for a variety of reasons. (We last bought a car 12 years ago, so it's been a while.)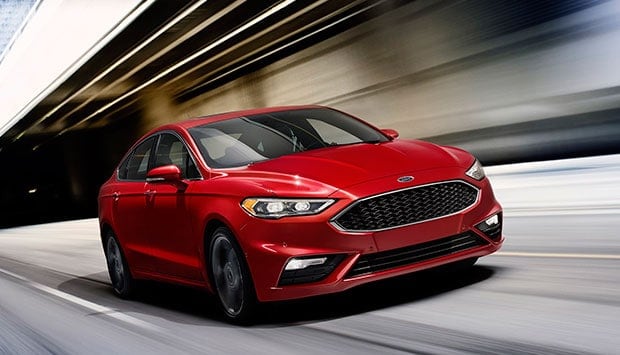 Salesmen Will Lie About Available Stock To Get You On The Lot
We naively thought that thanks to the Internet, our car search would be short. We spent a lot of time looking through websites both in our home town and in a major metropolis two hours away.
The first time we saw a car we liked and that was in our price range, but the dealership was 45 minutes away. I called to make sure the car was still available and was assured that it was. Less than an hour later, we were on the lot, but guess what? When we showed up, the salesman apologized and said it had just sold.
Meanwhile, he kept us at the lot for over two hours trying to sell us something else. By the time we walked away, we were tired and hungry and just wanted to go. He called us on our cell phone 20 minutes after we left to try to deal some more.
Our irritation only increased when, 25 minutes away from the dealership, we realized he had never given us our licenses back. We had to schlep all the way back, and then after he apologized and gave us our licenses, he tried to up sell us on other car options. Ugh!
Internet Prices Are Not Necessarily Accurate
The next weekend, we saw a car that was affordable and what we were looking for. The only problem was that it was two hours away. The salesman assured us that it was available and that he would call us if it sold as we made the drive up.
When we got to the dealership, we took a test drive and really felt that we had found our car. The Internet asking price was $16,995. I figured we would negotiate a little from there. I hoped we could be out the door for less than $18.5k after taxes, title, license, etc.
Imagine my surprise when we sat down with the manager to go over numbers and the final total came out to a little over $22,000! Closer inspection revealed some tricky math. The asking price was supposed to be $19,995, but they gave us a $3k discount for the Internet price, which made the vehicle $16,995, as advertised. But then, they added on $2,700 for dealer extras. What were these extras? Things like applying a coat to the exterior so the sun doesn't fade or chip the paint and also applying a protective coating to the cloth seats.
I was beyond annoyed that we had wasted our time, but I still tried to make a deal because we'd driven up two hours, and we did like the car. I offered $18,500, hoping to pay $19,000 after all was said and done, especially since I accused them of false advertising. After much haggling, the manager said he could go no lower than $20k.
We refused and left. When we made it home from our two hour car drive, there was a message from the manager saying he could go down to $19,500. Really? Why hadn't he made that deal when we were in the office? If we wanted the car, we'd have to make another four hour round-trip drive. No thanks!
Since then, whenever we call a dealership, we always ask if the car is available and if there are any additional fees tacked on to the advertised Internet price. Very few dealerships list the price exactly as it is with no add-ons, but we prefer to give those dealerships our business.
Have you been in the market for a car lately? Have you noticed these shady Internet tactics?