We've been in our house a little over two years now. When we first moved in, we looked like minimalists because we'd gotten rid of so much before we moved.
Now, well, now the clutter is back with a vengeance. Our subdivision is having a garage sale in the next few weeks, so we decided to tackle the clutter and make some money.
If you'd like to do the same, keep in mind you'll make the most money by selling your items across a variety of venues.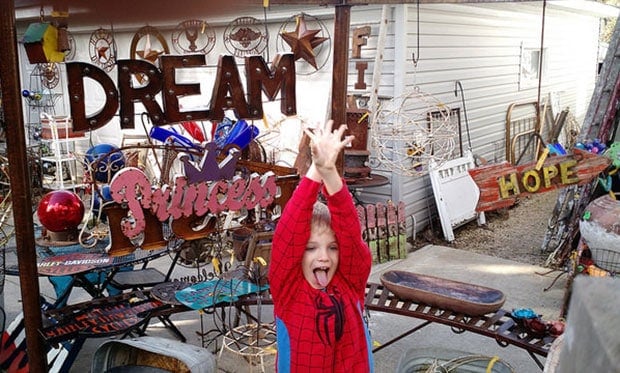 Garage Sale
The most obvious way to quickly make money is with a garage sale. However, you probably won't make a lot of money and you'll need to invest a fair amount of time both before and during the garage sale.
For this reason, this choice is really my last resort.
eBay
Do you have some more expensive or quality items that you'd like to sell? Consider eBay. My son is growing out of his clothes rapidly now. He has some nice quality Gap clothes that he was only able to wear a few times. Rather than sell them for a quarter at a garage sale, I'm going to list them on eBay.
When I list these kinds of clothes on eBay, I almost never list them as an auction. Instead, I list them as a 30 day listing at the price I want to make for the item. If the item doesn't sell, I relist it for another 30 days. Using this process, I usually sell the items at the price I want within a few months. If you'd like to sell them faster than that, consider adding a best offer feature. You can entertain any offers potential buyers may have.
Facebook Groups
I LOVE Facebook groups.
You can join a group specific for an item you're selling. For instance, if my child's Gap clothes don't sell on eBay, I can sell them at a Gap Buy/Sell/Trade Facebook group or a local yard sale group.
When you use these groups, you have an audience of people who are interested in the items you are selling. You have a targeted market. Even better, unlike eBay, you don't have to pay fees when you use Facebook groups.
Second Hand Stores
Another good option is to sell your items to second hand stores. I like to do this at stores where I get credit and can buy things for free thanks to my credit.
For instance, if my kids' clothes don't sell on eBay, I may bring them to the secondhand kids' store. There, they give me 15% more for my items if I take a store credit instead of cash. Then, when my kids need clothes, I just shop there first since I already have a credit and can get the items for "free."
This strategy also works well for music and books. Secondhand music stores may offer you a store credit so you can get new music without paying anything out of pocket. Near us, we have a store, Bookmans, where you can exchange books, music, instruments, and games for credit for new-to-you purchases from that store.
Decluttr Or Other Buying Sites
If you've got a lot of old electronics, video games, movies or even Legos lying around, you could try selling your items on a buying site like Decluttr.
Decluttr will buy your old iPhone, Xbox games, DVDs and more by giving you a quick quote, which you can then accept, or not.
They will even buy your kids old Lego bricks by the pound!
In addition to Decluttr, there are quite a few other reputable buying sites out there like Gazelle, SellShark.com, Buyback Boss or BuyBack World.
Craigslist
If you have big items to sell, consider using Craigslist. Using Craigslist, I've been able to sell an exercise bike, a child's toddler bed, and a deep freezer.
I made much more using Craigslist than I could have made bringing the bed to the secondhand store or selling them at a garage sale.
If you have clutter and you'd like to make some extra cash, try to sell your items across a number of places to make the most money.
Where do you like to sell your clutter to make the most money?