My son will be 14 this summer, and the last thing he wants to do is sit around playing video games. He wants to do something to fill the time and keep himself busy.
If you have a young teenager in the same position, realize that there are plenty of ways he can gain experience this summer.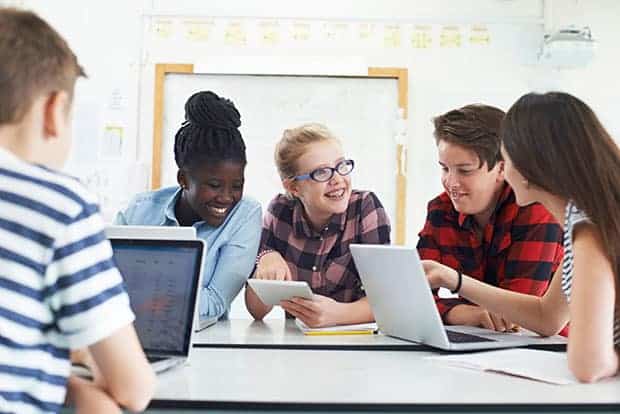 Get A Job
While it's hard for 14-year-olds to get jobs, there are some places that do hire younger kids. When I was young, I got a job detasseling corn. It was hard, hot work and I didn't last long, but many kids who live in the Midwest do this for their summer job.
Also, some grocery stores and fast food restaurants hire young teens.
If your teen can't find a job, there are many other things he can do.
Volunteer
There are likely meaty volunteer opportunities available for your child if you know where to look.
My son will be volunteering at our local library this summer, helping with the summer reading program. Teens can volunteer from a few hours a week to 30 or more hours; it depends on what the child prefers. If he does a good job during the summer, he has the opportunity to continue volunteering in another capacity throughout the school year.
The teens who volunteer throughout the year are often eligible for a part-time job when they're old enough. In addition, our county also has a summer internship program for kids 14 and older. They work for five weeks, full-time, earning minimum wage.
Explore Their Career Interests
Does your child have any idea what he or she wants to do for a career? If so, summer is the perfect opportunity to explore.
One of my son's friends wants to be a lawyer, so this summer, he's volunteering at a law firm. Mostly he's going to be filing, but the summer will provide him with good experience and possibly open other doors for him later.
In addition, if he makes good connections, he can ask those people to write him letters of recommendation when it is time to apply for college.
Create A Job
While traditional jobs may not be open to kids this age, teens can create their own jobs.
For instance, they could start a blog or a YouTube channel. They could make hand crafts and sell them on Etsy. Or, they could start a lawn care business.
There are plenty of entrepreneurial opportunities for hard working teens.
Babysit
When I was a young teen, I spent most of my summer babysitting, and I made good money.
Many working parents need to fill the summer hours left open because school is out. Sure, they could send their kids to summer camps, but those get pricey. They may instead prefer to hire a young teen to babysit their kids during the day while they work.
Take Summer Classes
Another option is to take summer classes and get ahead in school work. Then, when the student is older and able to hold a job, she will be able to spend less time in school without getting behind.
A junior or senior in high school may want to graduate early or take an internship position, and because she already is ahead in the number of credits that she needs to graduate, she can do this. Taking extra classes now increases opportunities in the future.
Summer can be a time to rest and relax, but for a motivated teen, it can also be a time to set the stage for a more successful future.
What do your young teen children do with their time in the summer? Do they do activities that will help them be more successful in the future? If so, what activities do they do?