Kids spending the better part of their day head deep in their screens? Few things can get them motivated like a good old dose of capitalism.
For my own kids few things have been as rewarding as setting a savings goal and working hard to achieve it.
To this day my 13 year old still talks proudly of saving up to buy his own Nintendo DS when his good buddy's parents just gave him one. When you are able to focus and concentrate on a singular objective and ultimately achieve a medium or large sized win it gives you a taste for more, adults are no different. To that end here are some simple and not so simple ideas to get your kids out in the marketplace to earn some money.
One caveat here is that this should be your child's business, not one you create for them and they are merely an employee. Success and failure are great teachers, resist the urge to micromanage. Let them work up some flyers and go door to door. Let them give their elevator pitch to friends and family. These are moments they'll remember the rest of their lives.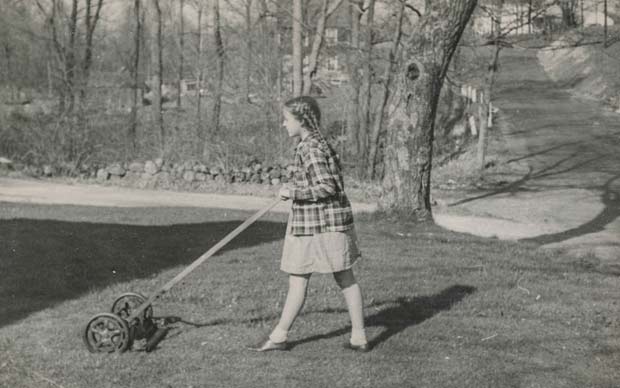 Provide a Service
Providing a service to your neighbors or even your parents is a great way to get your kid business going.
I myself mowed about 10 yards a week in my neighborhood with my buddy. Get your brother, sister or friend to work with you to keep you motivated and get some real work done, just be sure they are doing their fair share.
You'll need to figure out how much to charge and working through your pricing model ahead of time will save you some trouble later. Will you charge by the hour or per job? What do other people charge for the service? Maybe a quick search or two on the Internet will give you an idea to go from. Coming in at a low price is a great way to go especially if you are just starting out. This way when your potential customer asks how much, you have an answer ready rather than, how much do you think it should cost?
Mowing Lawns and Landscaping
This is a time honored classic kid business. You're going to need parental permission to use their equipment unless whoever you are mowing for provides their own.
Dog Walker / Trainer
Are you an animal lover? This might be the perfect job for you. If you've taught your own dog some tricks maybe you could teach Spot to rollover as an extra charge. Maybe as a different option you could give dog baths.
Dog Poop Remover
Not the nicest smelling of all jobs but this can be a very popular service to offer your neighborhood. It's simple to do, takes a very little amount of equipment and solves a real problem for your customers. Maybe you can pay your little brother a lower wage and you get paid to "supervise." You'll be ready for corporate life in no time.
Mobile Car Wash/Detailer
Bring over your wash bucket, soap and a towel and you're ready for business. A key tip for repeat customers is to be sure and dry the car after washing it to prevent water spots. Also you'll find any spots you missed during the first wash.
Sell Food
Who hasn't tried a lemonade stand once or twice? With a little more work and thought you could really get your food business going. Maybe you'll launch the next big food truck in your area!
Cookies and Baked Goods
Lemonade is all and good, but give me a chocolate chip cookie any time. If your customer would have bought one at Starbucks it would have been previously frozen and $1.50 each. There's no reason you couldn't charge the same with a high quality homemade product.
Ice Cream
If it's summer or hot out, who wouldn't love an ice cream treat. Get your parents to go with you to Costco to get a good deal on some ice cream bars, popsicles, yukon bars, you name it. Then you can double the price to your passers by. Just keep them nice and cold in a cooler and you're all set. The neighbor kids are just as likely to be your customers as commuters.
Bottled Water / Beverages
Another trip to Costco will get you a great deal on some bulk beverages, again mark up the price by twice and thirsty bicyclists, runners, commuters will be happy to pay.
Sell Stuff
Clear out the Garage and Profit
If your garage is anything like mine, it's full of all sorts of stuff that we don't need or want. I personally challenged my boys to clear out the garage and whatever we didn't want anymore they could have half of whatever they got for it selling it at a garage sale, eBay or Craigslist. There can be some real money in that garage, and your parents will be through the moon to have it cleared out. You might even offer this model to other family members or neighbors.
Birdhouses
A birdhouse is a relatively straightforward item to build, you can see many examples with a quick search. A really unique idea is to use an old license plate for the roof of the bird house, it makes a quick roof and is very unique. I bought one from a neighbor girl last Christmas, see it works!
Paracord Survival Bracelets
These are super cool, I have a couple myself. Find the colors of the local sports teams or school and I bet you'll sell out in no time!
And last but not least, if you are looking for some jobs don't forget to look at home. I bet there are a lot of jobs your parents would be happy to outsource to you for a few bucks. Come to Mom or Dad with a list of options and what you want to charge just like a potential customer, that should go over big!