A few years ago, when ING (now Capital One 360) was running a promotion for opening a kids savings account, I took the plunge for my son. However, I couldn't get him interested in depositing money into the online account. He preferred taking his cash to the credit union, where he has a kids savings account, and physically depositing it.
Recently, though, I had an epiphany. He's a 10-year-old boy. He loves all things gadget-y, and he's fascinated with my iPhone. So, I decided to bribe him with the idea of using the cell phone to deposit money.
Remote Deposit to a Kid's Savings Account
First of all, I had to get him excited about the prospect of depositing money into the online savings account. So I showed him that, even though he hadn't added money to the account in a couple of years, it was still earning interest. We looked at the account history, and he could see that he had been earning free money. Then we compared the interest rate on the online account with the rate from the brick and mortar account.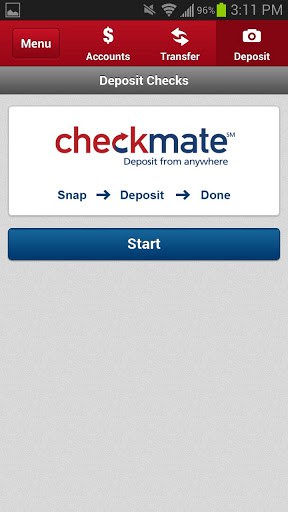 We talked about how there was more free money to be earned with the online account. Still, though, he was hesitant. He really likes the physical aspects of depositing money.
That's when I told him he could deposit the money with the cell phone. Of course, it takes a little doing, but, in reality, it's still easier than driving out to the credit union. Here are the steps we followed to deposit the money into his online account:
My son counted his money to see how much he had. This is one of the most exciting parts of the saving process for most kids. They love to see how much they have amassed. My son counted out the money and then gave it to me.

I wrote a check for the amount. Yes, I had to pull out the little-used checkbook for this exercise. However, my son was thrilled that I wrote out a check to him. He also thought it was cool to endorse the check on the back, as he has seen me do with checks I receive from clients.
We used the bank's cell phone app to snap the appropriate images of the check. It was easy to fill in the information about the check, and identify which account it should go into.
We checked the account history online to see that the amount was "pending." It was good enough for my son, though, to see that suddenly his account was bigger. After looking at the amount, he made the following realization: "At the end of the month, the free money I get in interest will be enough to push my balance over $200!

"
While process was a little cumbersome, it only took about five minutes total, and my son relished every second. He wants to withdraw all his money from the credit union now and move it to the online account. He's also excited to save up his money, demanding to know how much he needs to save up before I think it's worth it to write him another check that he can deposit via cell phone.
I'm glad that this experience has re-kindled an interest in saving in my son. I'm also glad that it has laid a foundation for talking about interest, since he'll be ready to start learning about investing in the next couple of years.
How do you encourage your kids to save?