The old adage used to be that you were financially responsible for your children at age 18, after which time they became legal adults and financially responsible for themselves. Years ago, many teens couldn't wait for their independence so they could move out and strike out on their own.
Now, many parents continue to provide their children with financial assistance in some form throughout their college education, and often beyond. With an estimated 13.4% of adult children ages 24 to 35 living at home with their parents (Calculated Risk) and many more who are living on their own but still receiving financial assistance from their parents, the question is, when should parents stop paying for their grown children's expenses?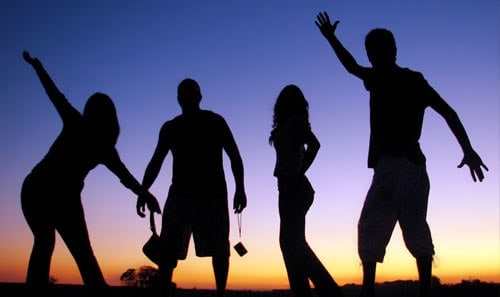 What Expenses Are Parents Paying?
Jodie is a twenty-six year old woman who has a college education and is employed full-time. She married young and went through a painful divorce. After the divorce, she was saddled with thousands of dollars of credit card debt that her ex-husband charged during the end of their marriage, unbeknownst to her. Her parents pay her car payment and car insurance as well as one of her credit cards. Jodie's mother is in a job that causes her tremendous stress, but she cannot quit or retire early because she has sacrificed fully funding her retirement savings to help support Jodie throughout her adulthood, even when Jodie was married.
Unfortunately, this case is a common one. Increasingly, the line is blurred between childhood dependence and adult independence. The National Endowment for Financial Education revealed in a May, 2011 poll that "59% of parents are providing, or have in the past provided, financial support to their adult children when they are no longer in school." Furthermore, the survey revealed the most common expenses where parents provide financial support:
"Parents are providing support in many ways:
50% are providing housing
48% are helping with living expenses
41% are aiding with transportation costs
35% are providing insurance coverage
29% are handing out spending money
28% are helping with medical bills"
What Is the Cost Of Generosity For Parents
As is the case with Jodie's mother, the survey reveals that parents provide financial assistance to their adult children at a hefty price.
According to Ted Beck, president and CEO of the National Endowment for Financial Education, "If you are taking on extra debt or delaying retirement to help your adult child, you could be making a mistake and putting your own financial future in jeopardy."
Financial experts recommend that parents should fully fund their retirement before saving for their child's college expenses. Certainly saving for retirement should take precedence over helping a child meet living expenses, especially if the adult child is short on cash because of poor life choices or lack of drive in his or her career.
How To Handle Your Adult Child's Request For Money
Often, the best way to handle an adult's child's request for money is to set the groundwork for financial independence when they are young. While it may be tempting to continue to pay for your child's expenses during college and beyond, young adulthood may be the time to send them out on their own financially. If you are going to pay for a portion of their college education, clearly outline for them what you will help pay for, and what you will not. You may encourage your child to get a job during college to offset some of their living expenses.
If your child finds herself in a financial bind in adulthood such as Jodie did when she got divorced, you may consider helping them out, but let him or her know it is one-time assistance. After that, difficult as it may be, you probably should let them handle their own finances and suffer the consequences. As tough-talking financial coach Gail Vaz-Oxlade says, "I don't care how much you love your son or daughter. Adults do not have the right to mooch off their parents because the alternative is hard. If your kids have chosen to stay in school for a decade, why do they get to have all the benefits of your (hard working) life while they are students? And if they're old enough to bring another life into the world, they're old enough to put a roof over their own heads, and food in that baby's belly. Enough with the coddling." (gailvaz-oxlade) Sometimes suffering the consequences is the best way to learn not to make the mistake again.
Finally, while much has been written about the financial consequences to parents for continuing to pay for their adult children, not much has been written about the emotional consequences. While Jodie's mother loves her very much, every day that she has to go to a job she doesn't like, she feels resentment both to herself for enabling Jodie and to Jodie for taking advantage of her. Allowing your adult children to be financially independent can allow you to restore your own relationship with them.