College Is Expensive. Who Should Pay?
A lot of our married friends have been having kids lately, and as a result some of them have started saving for their kid's future college education.
I think it is admirable to be planning ahead, and ensuring that your children get an education. But my question is this: Should parents be paying for all of their children's education in the first place?
My College Expenses And How They Were Paid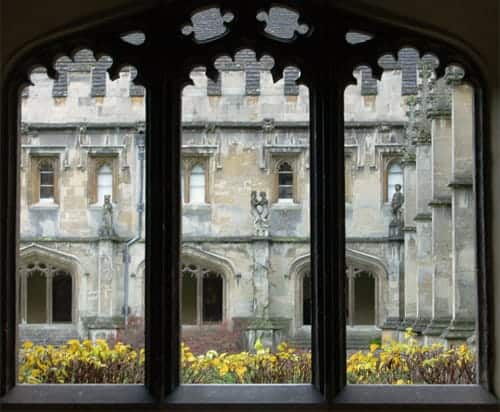 When I was growing up my parents were never well off as my father worked at a local church food shelf ministering to others in their neediest of times. We didn't have a lot, but we had what we needed. We learned a good work ethic, how to serve others and of course the value of a dollar (much easier to do this when you don't have much).
When I was in high school it was made clear to me that I would need to get good grades, and try for college scholarships in order to pay for my education. My parents would help where they could, but the amount they could contribute to my education was limited.
When I graduated high school, I graduated with honors and consequently received some grants, as well as other free money for school. In addition, my parents co-signed on student loans in order that I could pay the rest of my tuition, room and board.
Right off the bat I was aware that my education was costing me something. I went from having no debt to having thousands of dollars in debt to my school. Because I was paying so much of my own money (or future money) I knew I had to get the most out of my education. I ended up graduating 4 years later, and I think because I was paying for most of my own education, I got so much more out of it. I wasn't just going to school to party or to meet people.
Why Might It Be Good To Not Pay For All Of Your Child's Education?
In today's world it is almost expected that parents will either pay for most, or all of a child's education costs. People who don't are almost looked on as being bad parents. I don't think this is a great mindset to come from, and I think there are a lot of advantages to not paying for all of your kid's education:
If they realize they'll be paying for their own schooling, they'll work harder in school to get academic scholarships

: In my own case I strove hard in high school to get good grades so that I could qualify for pell grants, school scholarships and other free money that is often available. (this might be another post in itself).

Paying for your own college experience promotes responsibility

: When you're paying for something it will often be that much more important to you to get the most out of it. I know I worked that much harder because I knew I would be paying off this debt for years to come. I didn't want it to be for nothing. If your parents pay, sometimes it can be looked upon as an entitlement, free money to be spent as you would like. I knew a lot of these rich kids at school who were just there for the booze, drugs and parties. They weren't paying for it, so what did they care?

Paying for your own school gives you a better work ethic:

Having to work a job while going to school can be hard, but it can also teach you the value of a hard day's work. I don't think that's a bad thing.
College Isn't For Everyone
Another point that I think needs to be made is that college isn't for everyone. Don't assume that your child will need or want to go to college. Some people will be fine going to a 2 year technical school, or no schooling beyond high school at all. It all depends on what they want to do, and what their goals are. Saddling your kids with a bunch of unnecessary debt isn't a good idea either – especially if they don't want to go to college in the first place.
Not Paying For College Can Help Them!
For those of you out there who would feel guilty not paying for your child's education, remember that you're not just leaving them out in the wind. You're actually helping them.
Teaching them how to live

: As Llama money pointed out, "There is no better teacher in this world than responsibility". By making them watch their expenses, live within a budget (their loan/grant money), and make wise money decisions you are actually laying the groundwork for their future financial life.

Teaching them the value of a dollar

: When your child is having to watch every dime that comes in and out to make ends meet, it will really give them an inside look at the concept of money, and how important it is to manage your money wisely.

Hey, see – Ramen noodles aren't so bad!
While I am of the opinion that a parent shouldn't pay for all of their kids schooling because it can promote a sense of entitlement, I don't think it is wrong to help them out either. Giving them some college funds and encouraging them in everything they do is definitely a plus. Finding a happy medium between paying for all of their schooling and helping them to become financially responsible adults is where I think we need to be.
For more great articles about parents, children and money: