Religious rites of passage are important to families. The children receiving a sacrament are able to affirm their growing religious beliefs and devotion and join with others in the church in receiving the sacrament, and the parents are able to watch their children delve deeper into their faith. This should be a time of reverent celebration and joy.
Instead, it seems to be turning into an opportunity to drop a great deal of cash.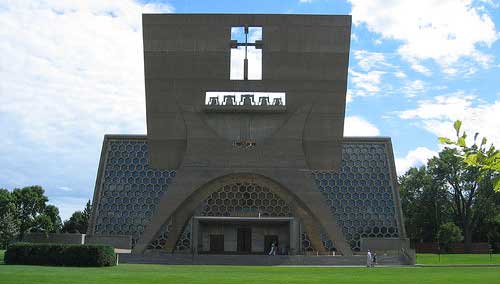 First Communion
My son is just a few weeks away from making his First Communion. Certainly, in any young Catholic's life, this is a momentous occasion. After years of watching what seemed like everyone in the church receiving communion except him, my son is excited to finally be able to take part in this religious rite. He has spent a year learning about it in his religion classes at school; he has had practices, and now the day is almost here.
My husband and I are planning to celebrate quietly with his godparents and my mom. We'll come back to our house after the ceremony, have a meal and maybe some cake, and he will get a few small (religious) gifts to celebrate the occasion. We still have to find his suit, but I know he will only wear it a few times, so I don't plan on spending a lot of money.
Lavish Celebrations
However, talking to other parents, I can see our celebration plans may not be typical. Some parents are renting limousines to bring their children to the church. Others have bought their daughters dresses that cost well over $150 dollars and that is not including the veil they bought. Another parent talked about renting out an entire restaurant for his child's celebration dinner afterward. He wasn't shy about revealing how much it cost to rent out the restaurant.
At first I didn't know if this trend was a reflection of the area of the country we live in or just of the current time, but some research revealed over the top First Communion celebrations are occurring around the country. The Archdioceses of Milwaukee recently reflected on how much the First Communion celebrations have changed from simpler times:
A generation ago, girls wore simple white dresses and boys wore blue suits. In some households, what used to be a small family gathering with a decorated sheet cake is now a big to-do that rivals many weddings. More and more, children parade through church in designer frocks, rhinestone tiaras, and, increasingly, tuxedos. Months before their child's special day, the fancy white dresses and veils hang in the closet while parents scramble to book caterers, DJs, cakes, invitations, hairdressers and photographers. (CHN Online)
And, on a Disney World discussion board, of all places, parents shared their First Communion experiences. While many said they had simple parties as we are planning to, many others shared that they spent anywhere from $800 to $2,000 on their child's First Communion party including hiring a D.J., having an open bar, and hiring a magician.
Sounds like a wedding celebration, doesn't it?
Has The Meaning Gotten Lost?
One mom succinctly said, "I think people forget that it's a sacrament and just try and outdo each other."
Whether or not you can afford these lavish parties, the real question may be, should you? Is the way to celebrate your child receiving a Holy Sacrament with an over the top party complete with an open bar and a magician? While the way people celebrate is a personal decision, I worry that much of the meaning of the celebration disappears in the materialistic aspects, much like what has happened to Christmas.