Are you ready to step away from the daily grind and find a more flexible job that requires fewer hours? That's what many people in their 50s and 60s hope for. In fact, according to Sara Rix, a strategic policy advisor at the AARP Public Policy Institute in Washington, "'The portion of pre-retirees who say they expect to work in retirement is very high,' between 60% and 80″ (USA Today).
Reality, unfortunately, is much different. "In 2012, only 18.2% of people 65 and older were working. While that's up significantly from 10.8% in 1985, Rix says it's a lot lower than the number who expected to work. 'One reason is the difficulty that older workers face, the barriers to trying to find new employment,' she says. 'Discrimination remains a problem even though we can't tap into specific numbers'" (USA Today).
If you plan to retire and still work, here are some steps you should take to bolster your success:
1. Consider staying with your current company in a reduced capacity.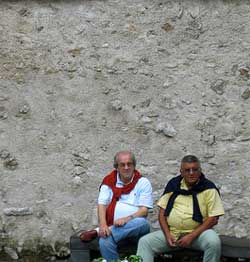 You may be ready to give up a full-time job, but if your employer is agreeable, consider staying on in a reduced capacity. This will be a much easier transition than trying to find an entirely new job. Many tenured professors stay on at their universities in a reduced fashion, for instance. I had an English professor who was 70 when I took his class.
2. Find an employer who specifically seeks older people.
There are companies that specifically look for older people to hire. Rent a Grandma is a service where older women are available to be nannies, tutors, or senior care helpers.
There are other companies that also specifically search for seniors. "Publix, the largest employee-owned supermarket chain in the United States, founded by the late George W. Jenkins in 1930 in Winter Haven, Florida, has a corporate philosophy to provide a diverse workforce and is known for its employment of senior citizens, where one of out every five Publix employees are older than 50" (Job Bank USA). Publix is not alone. Wal-Mart also hires a high number of people over age 55.
3. Prepare for your new job months or even years before you plan to start.
If you're planning on a career change post-retirement, take the required steps early on. I worked with an English teacher who retired at 55. Before he retired, he earned a second bachelor's degree in the psychology of aging and planned to work with senior citizens. He also took public speaking classes because he planned to join the lecture circuit. He had mapped out his post-retirement plans 10 years before his actual retirement and took the steps to make his transition successful.
4. Create your own job.
Sometimes, creating your own job can be the best way to find gainful employment in retirement. Another teacher I know who retired early became a freelance writer. The beauty of this job is that she and her husband can travel, and she can do her work while they're on the road. Because all of her writing is done via the Internet, there is very little age discrimination to deal with.
Finally, if "I'll work after I retire" is your solution for not saving enough for retirement, know at an early age that it may not be possible to work when you're in your 60s. While you may WANT to work in retirement, there is age based discrimination that may affect your chances. Even more likely, your health could fail, and you may not be able to work, even though you'd like to. Saving as much as possible for a comfortable retirement should still be a priority.
However, if you're lucky enough to remain in good health, there are ways you can avoid discrimination and continue to work even after you retire.