We've been on a journey over the past couple of years to cut as many of our regular recurring monthly bills as we can to save money .
We've cut back on our entertainment costs, our home energy costs, our phone bills, and a variety of other things.
Something I've noticed that has been a common factor to many of these savings is that we've taken advantage of new technologies in order to cut our costs.
While new technologies aren't always adopted quickly by the market as a whole, if you're willing to take the plunge, and in some cases help beta test a new product – you can often save a ton of money.
So today I thought I would take a look at how new technologies have the potential to save you a lot of money, while often giving you a better product to boot.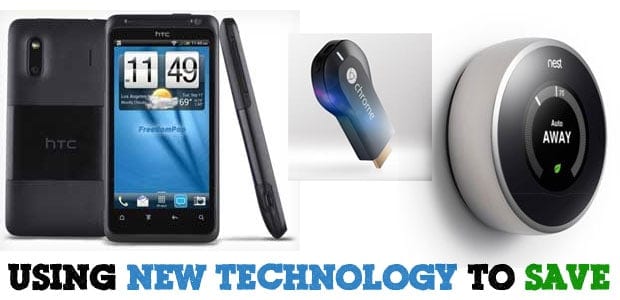 Using New Technology To Save
New technologies have been springing up at a rapid pace over the past 10-15 years, and many of them have had a profound affect on our bottom line. Computers in general, and the internet specifically, has lead to rapid growth in many sectors, and has been key in creating many new technologies.
In a lot of areas we have had systems that have worked for a very long time, but with advancements in technology, we now have alternatives. While some of the technologies are still in their infancy, many are already viable alternatives that promise to save a ton of money.
Today I thought we could look at a few areas where my family has saved money due to switching to a newer technology from an older one.
How We Saved On Communication Costs Due To New Technologies
The internet has revolutionized how we communicate in the 21st century. No longer are we tied to a landline phone, or sending a letter through the snail mail. We can now communicate with the people we know no matter where we are.
At our house we've cut our communication costs to almost nothing thanks to emerging internet and wireless tech. The only thing we really pay for is our internet connection at our house.
Here are a few of the ways we've saved on our communication costs using new technology.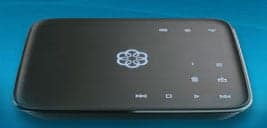 Home phone via VOIP: Voice Over Internet Protocol (VOIP) phone services have been around for a while now, but in the past couple of years the technology has taken a leap forward. Not only do the voice calls sound great these days, but it is extremely affordable. We went from paying $40+/month for our home phone connection to using a VOIP home phone service called Ooma. We now pay about $4.50/month in taxes only. Switching to Ooma has already saved us hundreds, even after paying for the unit up front. Not only that, but the service has more features than our old phone did like online voicemail access.
Cell phones: Cell phone costs have dropped drastically in the past couple of years due to a lot of factors, among them the proliferation of MVNO (Mobile Network Virtual Operator) carriers that offer much cheaper prepaid phone services, as well as new technologies like the one offered by FreedomPop where you can make cell phone calls over data networks. The cost for a basic cell phone plan from FreedomPop? $0/month. That's quite a bit cheaper than even my cheapo $10/month plan with Virgin Mobile!
Wireless data: We used to pay a fee to have a wireless data plan for our tablets and cell phones. Even the cheapest plan we could buy at the time cost us $35/month or more. Within the past year or so FreedomPop (once again) began offering free wireless data every month when you buy one of their hotspots. So now we pay $0/month for our wireless data plan (where we get 1GB free every month!)
Video conferencing: Due to the proliferation of technology and services like Skype and Google Hangouts, we're now able to do video conferencing for basically no cost, when even just a few years ago that wasn't really even possible.
So at our house we went from paying probably close to $200/month or more for our communication costs, to paying next to nothing. We now pay less than $10/month for our cell phones, our wireless data and our home phone. Granted we did have some up front costs for the cell phone, Ooma device and wireless hotspots, but after a few months we were saving money every month.
Saving On Our Home Energy Costs Due To New Technologies
One of the biggest expenses many homes have is their home energy costs. There are quite a few ways you can save on those costs, but for us some of the biggest savings have been due to new technologies.
Programmable thermostat: We recently moved into a new home, and when we built that home we had the builder install a programmable thermostat. Having a programmable thermostat can save you hundreds of dollars over the years by being more efficient in your heating and cooling and by allowing temps to vary depending on whether you're in the house or not, or by allowing temps to go off of a schedule – lower temps at night and when you're away, and higher when you're up and about. I expect that our Nest programmable and connected thermostat has already saved us quite a bit of money.
LED light bulbs: These more energy efficient LED light bulbs have gotten better over the years and now have some good ones that can save you money by lighting your home more efficiently.
Saving On Our Entertainment Costs Due To New Technologies
Over the past ten years a whole host of internet technologies have arisen to break the stranglehold that cable companies have had on entertainment. You now have more options for your entertainment dollar than just the big cable companies and movie chains.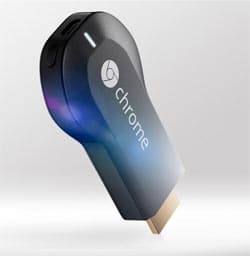 Online video entertainment: A whole host of online streaming video services have sprung up in the past decade. Services like Netflix, Hulu, and Amazon Prime have created a new way to view entertainment – on demand and at your leisure. Some are even beginning to create their own content to rival traditional entertainment powerhouses, at a fraction of the cost. You can cut your huge cable bill and pay much less for similar entertainment!
Internet connected streaming devices: The past few years has seen a proliferation of connected devices that allow you to stream TV and movies to your TV or computer. We've used connected devices like the Fire TV and Google Chromecast at our house to view streaming services like Netflix and Amazon Prime, Philo, Sling TV, as well as other streaming video services.
Cutting the cord on your cable TV bills and going with a cheaper alternative is a great idea!
Don't Dismiss New Technologies, They Could Save You A Ton!
I think when new technologies emerge it can be easy to dismiss them right away because they're too new, different or not what we're used to. If we're able to take a chance on some of them, however, you may find that it could improve your bottom line.
At our house we've been able to cut back drastically on our monthly spending just by adopting newer technologies, many of which didn't exist even a few years ago.
Change with the times, and keep some more of your change in your pocket!
What new technologies have you adopted that have saved you money? Have you tried new technologies that didn't turn out so well?