For the past few weeks I've been planning and putting together a meetup group for personal finance bloggers in the Twin Cities, MN area. It's in conjunction with the Financial Blogger Conference, and it's been a lot of fun putting the event together. I've been doing everything from finding a place to hold it, settling on a time and place to finding a sponsor for the event so we can have plenty of free food and drinks.
Thankfully it has all come together pretty well, and hopefully everything will go smoothly tonight.   We're going to be meeting at the Key's at the Foshay restaurant and bar in downtown Minneapolis.  The restaurant is actually in the base of the Foshay Tower, the first skyscraper in Minneapolis, which is modeled after the Washington Monument.  It's a cool old building, and until 1972 it was the tallest building in Minneapolis.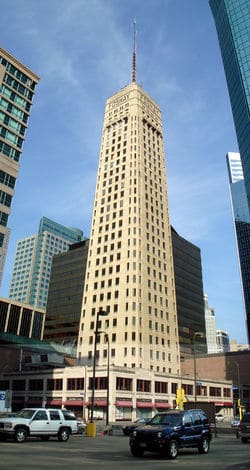 I've eaten at Key's restaurants before and their food is usually pretty good.  Thankfully we have a great sponsor for tonight's event in Power Wallet,so we'll have plenty to eat and drink on them!  Power Wallet, in case you don't know, is a great new financial tool that helps you to aggregate all your accounts in one place, setup a budget, and find deals when you're shopping.  I did a full Power Wallet review here in case you want to give it a try.
I'm excited to be meeting a great group of Minnesota personal finance, frugality, deals and other bloggers tonight, I'm sure there is going to be a wealth of knowledge shared tonight.
Links From The FinCon Local Minnesota Meetup Group
In preparation for the meetup group tonight I thought I'd put together a link roundup featuring all the blogs from our meetup. So here we go, let's get started!

MY LATEST VIDEOS
So there you have it, some recent posts from some of the folks who will be at the meetup tonight. Should be a great time – and I can't wait to share some photos of the evening's festivities!
UPDATE: Here we are at our meetup event, thanks for coming everyone!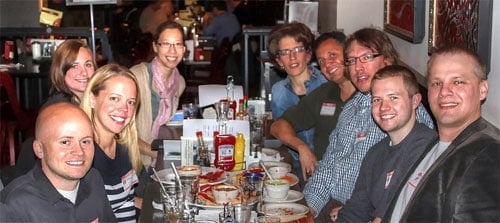 Want to check out our group and attend our next meetup? Check out the details on the FinCon Local MN page.