I wrote a post a few years ago about how my wife and I had saved almost $1600 on our regular monthly expenses.
How did we do that? We didn't accept the status quo when it came to what we paid for the services we used.
We looked at everything from our TV service, our internet, our cell and home phone bills, our insurance coverage, and more. If we were paying a bill every month, we tried to find a way to pay less. In the end we were pretty successful in finding ways to cut our spending.
This summer we decided to take another look at how we could save money on our recurring expenses.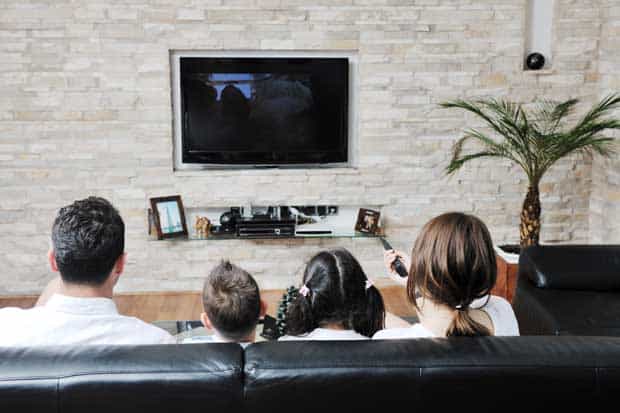 It's Important To Not Just Stay With The Status Quo
One bill that jumped out at us as being too much was our monthly TV and Internet bill. When we moved into our house 3 years ago there was only one option for TV and Internet. We didn't really have a choice. So we signed up, and choked down the $138.82 that we were having to pay every month.
We have gone without cable before, and I have written about our cord cutting experience, but we ended up still paying for cable TV because there were several shows that my wife liked to watch that we couldn't get outside of a cable TV package. I also liked to watch some sports that weren't really available outside of cable.
So we were stuck paying $138.82 every month. But the cost didn't stay there. It quickly went up to $142.28, then $148.98 and $153.60. After 3 years we're now all the way up $156.02! That's over a 10% increase in our cost – and we're not getting anything additional for the increase. In fact the service has started getting worse over the 3 years.
When Costs Go Up, Find Ways To Save
As we watched our costs go up, we decided to find ways to cut our costs. Here are some things you can do in order to cut costs on services:
Ask for a discount: Sometimes you can call your provider and get a discount on your service by getting in on a promotional deal, or by cutting services you're not using. You can also get a discount sometimes by threatening to cancel.
Cut service altogether: If you can't get a discount, it's always an option to cut your service altogether. With all of the over-the-air TV content, you don't NEED cable TV, right?
Move to a new provider: If you have the option of moving to a new provider, often you can take advantage of their new customer promotions, reduced rates, and take advantage of new service offerings.
Cutting Expenses On Our Internet & TV Costs
In our case we called trying to find discounts on Internet and TV service since we didn't think we had any other options for service. Our provider basically told us we could cancel certain services (like DVR or HD service), but in the end we would have to sacrifice our level of service for minimal savings.
We didn't really want to cancel service altogether, but after talking with our next door neighbor we realized that another Internet service provider was now in our neighborhood. We looked into the cost of the new provider, and it was significantly less than what we were paying. Not only that, but the Internet speeds were significantly higher.
We also found that in the ensuing years since we signed up for TV service several streaming cable TV replacement services had launched, services like Sling TV and PlayStation Vue. After doing my research on PlayStation Vue I discovered that we would get essentially all of the same TV stations that we had previously, including my wife's favorites, and my local sports networks – but at a much lower cost. It even has a cloud DVR service!
So by switching our service providers we would save a significant amount of money.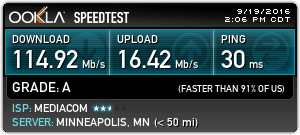 We went from paying about $155 or so for bundled Internet and TV, to about $90!
By switching our Internet provider we went from paying about $80, to about $55. Not only that but our speeds would go from 20 Mbps to 100Mbps+!
By switching our TV provider we went from paying about $75, to about $35 and lost nothing that we enjoy watching.
So when it comes down to it just by switching service providers we're getting better service and saving about $65/month, or $780 a year! That's a decent amount of money to be saving!
Moving To New Services Saved Us Hundreds
It can be easy to just go with the flow when it comes to your recurring monthly expenses. The costs slowly go up over time, and the level of services doesn't always go up with it. Before you know it you're vastly overpaying for services you don't even use that much.
In our situation our costs for Internet and TV went up over 10% within a couple of years. Simply by shopping around and switching to new providers for both Internet and TV, we were able to save hundreds of dollars every year.
If you take the time to look at ALL of your recurring monthly expenses (not just Internet and TV), you can see just how much the savings can add up to.
Far too often we focus on small savings made my cutting out small expenses here and there, when we could be saving hundreds just by making a few phone calls to switch providers or shop around for a better deal.
After this success I know I'll be looking at other areas where we can save as well!
Have you found ways to save money on your recurring expenses? Tell us where you've saved in the comments.