About 6 years ago, when I was making decent money at my job, my husband was bringing in a part-time salary as a teaching assistant, and we had relatively low expenses because we had only one child, I budgeted monthly, but my budget was fluid, to say the least.
Of course, I made sure to set aside money for irregular expenses like car repairs, car and renter's insurance, etc. However, I didn't regularly set aside money to grow our emergency fund or put additional in our retirement fund beyond my work contributions. Sometimes we spent more eating out than we should, but everything always worked out because we had a budgeting surplus.
Four years ago, our income plummeted, and we went into debt. The last 2.5 years have been tough ones financially because our income, while steadily increasing, has remained low. We're also spending money paying down debt.
Out of necessity, I created a budget we had to stick to. Still, because I didn't have enough money to set aside for irregular expenses, we always fell behind.
This past January, I started keeping track of our spending old school style by writing everything down on a piece of paper. I thought this would help, but I still struggled, and budgeting and reconciling spending became a two hour affair every Saturday night. Not fun!
Enter YNAB (You Need a Budget).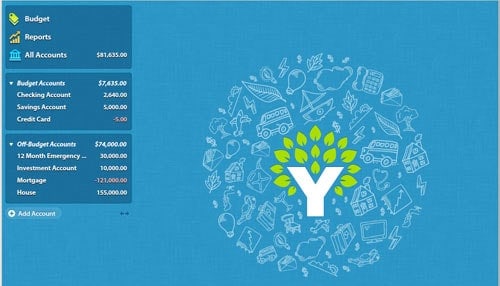 YNAB Helped Me Find My Budgeting Flaws
YNAB is like an accounting system. I've been using it for 3 months now, and while there were some quirks I had to figure out (like how to move money in the YNAB system from checking to savings without showing the money as spent), I now love the system.
Here's what I've discovered:
1. There's no such thing as erase and start over.
Sometimes by the end of the month, I'd just say forget it, I'll start the budget fresh at the beginning of the month. Of course, this is silly. Even though I may be frustrated trying to figure out where the money was spent, there is no real do over. I have to live with the consequences of overspending, even if I tried to ignore it in the budget. YNAB helps hold me accountable.
2. The state of my budget is available at a glance.
We only get $20 a month for spending money. If I'd like to pick up a treat for the kids out of my spending money, I just need to pull up YNAB to see how much I still have available. If the money has already been spent, that's it, I can't buy the treat. Or, I may see the full $20 available, so I can feel fine about spending the money.
3. I can set my budget based on the money I currently have available.
YNAB keeps a running total of extra money that was not budgeted the month before, how much was overspent the previous month, how much was earned for the current month, and how much is budgeted for the current month. At the first of the month, I can see at a glance how much money I have available to budget for that month. If I earn extra money during the month, I can add that money to categories that may be underfunded.
The Most Important Thing YNAB Is Doing For Me
Truly, the most important thing YNAB is doing for me is teaching me to say no. Even though I'm frugal in many aspects of my life, because we are working with a fairly low income, I still need to tell myself, "No, we can't do X (or buy X) because we don't have the money." Learning how to behave within the confines of our budget requires a paradigm shift. YNAB is helping me do this.
If you're interested in YNAB, it does cost $60 upfront, but in my opinion, the product is well worth that. I've only been using it for 3 months, but I can see my behavior changing as a result. I can't wait to see how much better my budget is after 6 more months.
Have you used YNAB before? If so, what's your opinion?