My wife and I recently had our 10th anniversary, and to celebrate we decided to take a trip without our son for the first time since he was born. We had several ideas of where to go, but after talking it over we decided to travel to a spot that my wife and I had dreamed of visiting for some time, Mackinac Island in Michigan. My wife had seen the island featured in a 1980 romance movie called Somewhere in Time, and I had recently seen the area featured on an episode of Dirty Jobs. By all accounts it seemed to be a beautiful place to go for a romantic getaway.
We went about making plans for our trip, trying to find a cheap flight, decent cost on a hotel and shuttle and ferry tickets to actually reach the island. We found that it wasn't going to be one of our most affordable trips ever, in fact it was going to be quite expensive. Luckily we planned ahead and saved up for our vacation in a goal based savings account, which meant that our trip, while expensive, was still within our reach.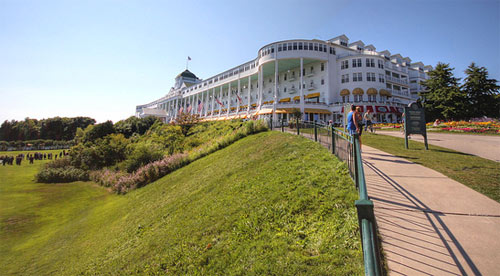 Planning Ahead For Expenses You Know Are Coming
When we first starting looking into the details of our trip like booking a hotel and a flight to get there, we quickly realized that it wasn't going to be cheap. We found that to fly to Mackinac Island we'd have to take an expensive connecting flight from Detroit to a small local airport. This was easily going to be our biggest expense as there was only one airline that flew there, and it was about $600 round trip for a 2-3 hour flight.
Thankfully we plan ahead for our vacations, and for other regular spending. We have goal based savings accounts at ING Direct that allow us to save for expenses that we know are coming, but may not happen for another few months or years.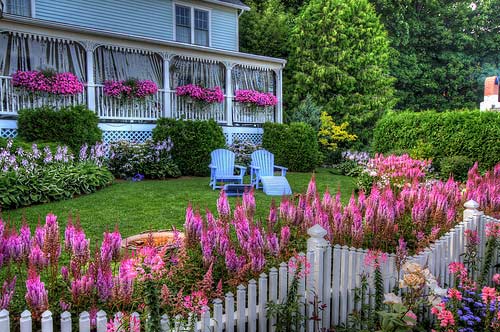 For example, we have one goal based savings account where we save up for our next car, instead of paying a car payment. We save up for a few years and when the time comes to buy a new car we pay cash.
We also have a goal based savings account for our vacation expenses. We put a little bit of money in that account every month, and when it comes time to go on vacation, we usually have more than enough money in the account to pay for all the expenses. For this trip we had close to $3000 saved in our account for all the expenses from flight and hotel to shuttles, meals and souvenirs.
Tallying Up Our Expenses
So we had the money for the vacation saved, now we just had to book our trip and keep it within that limit.

Here are the approximate expenses that we incurred:
Flight Cost – $1460: This expense ended up being more expensive than we thought because we had to cancel the original date for our trip when we all got sick, and reschedule our flights. Because of that we incurred a $260 change fee. So an expensive flight became even more expensive.
Hotel Cost – $900: Another expense that ended up being more than planned because when we re-scheduled our trip the new dates had rates that were higher.
Shuttles & Ferry Boat Cost – $100: We had to get a shuttle to and from the airport, and a ferry out to our final destination on the island. Unavoidable cost, but at least the ferry ride was fun.
Food, entertainment and souvenirs $600: We got out $300 in cash and spent an additional $300 on our Perkstreet Rewards Debit on eating out, tours, attractions and souvenirs.
Our total cost for this trip came in at around $3060. We had $3000 saved in our vacation savings account, so we were just barely over budget for the trip. If we had traveled at the time we had originally planned, we probably would have spent less, and been under budget. Overall, not a bad trip, and every penny was paid for in cash!
Goal Based Savings Accounts Are Good Planning Tools
We've found that goal based savings accounts are a great tool for financial planning at our house. Among the reasons:
You can save up and pay cash for your vacation: We tend to only go on vacation when we have enough saved in our vacation savings account. Not enough in the account? We don't go. That way we don't end up with a vacation debt hangover.
It's a good tool to keep spending in check: Because we have a certain amount in the account, that's always going to be our limit on spending for a trip. Usually we spend much less than what is in the account. Even though our plans drastically changed this time and the costs went up, we were only slightly over budget because we had more than enough saved, and we kept our spending within those parameters.
Have you used goal based savings accounts as a planning and saving tool? Tell us what goals you're saving or have saved for!