Over the past year or so I've written quite a few reviews of online banks, talking about the histories and features of each respective financial establishment.
Over the past year we've opened two separate savings accounts, one at Ally Bank since it currently enjoys one of the higher rates of interest, and one at Capital One 360 because we've enjoyed using it as a budgeting tool, saving up for several savings goals including a car and vacations. (See other bank reviews)
Today I want to talk about one of the other prominent online banks that I've heard about from a lot of other personal finance bloggers, FNBO Direct.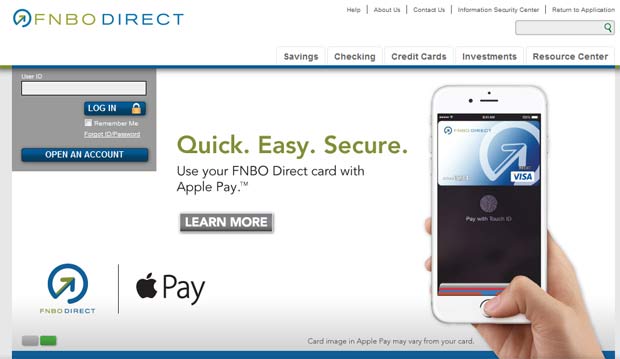 History Of First National Bank of Omaha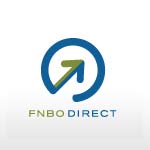 FNBO has a long and storied history. From Wikipedia:
First National Bank Omaha is a subsidiary of First National of Nebraska. It is recognized as the largest privately held bank in the country with $16 billion in managed assets. The bank's history is credited for paralleling that of the city of Omaha and the state of Nebraska.
Chartered and headquartered in Omaha, Nebraska, First National provides corporate banking, investment banking, retail banking, wealth management and consumer lending services at locations in seven states serving more than 6.6 million customers across the United States…
Two immigrant brothers from Ohio, Herman and Augustus opened Kountze Brothers Bank in 1857. Omaha's first bank opened its doors and started trading primarily in gold dust and buffalo hides. Kountze Brothers Bank received national charter #209 in 1863. Today, theirs is the oldest national bank west of the Missouri River. In 1863, they also began doing business as First National Bank of Omaha and brought in additional investors, including Edward Creighton, who served as president…
In 1913, First National Bank became one of the first banks to specifically target women with a Ladies' Department. Staffed with female tellers in a comfortable and accommodating setting, it helped make banking a mainstream activity for women.
Is Putting My Money With FNBO Safe?
One of the first concerns people have when choosing a bank is whether or not their money will be safe.
At FNBO you can be assured that your money will be safe and sound because the bank is FDIC insured, and has been since August 1934. If you deposit your money and the bank goes under, you'll be fine – as long as you don't have more deposited than the FDIC insurance will cover. Currently that amount is $250,000 per depositor.
Features Of An FNBO Direct Online Savings Account
FNBO Direct's Online Savings Account has everything you would expect from an online savings account, low fees, low minimum balances and 24/7 support:
Kiplinger's "The Best Accounts List"
Forbes "Best Banks In America" for 2015
Open with $1
No minimum balance
No monthly fees
Ability to create multiple accounts to track different savings goals.
Interest is calculated daily and is compounded and credited monthly.
24 hours a day, 7 days a week customer service at 1-877-370-3707
Person to person payments using "Popmoney".
FDIC insured up to $250,000
Six withdrawals or transfers per statement cycle. (mandated by the government)
high level of online security
Opening An Account With FNBO Direct

I haven't opened an account with FNBO Direct, but my understanding is that the process is pretty simple. I actually started going through the 5-step process to get a feel for it.
Choose account type and provide personal information: After you choose the account type, you enter your name, address, social security number, drivers license info, etc.
Confirm your identity: FNBO will ask you to confirm your identity by answering a question correctly based off of your credit report.
Complete the signature card: You'll sign a statement certifying whether you are subject to withholding on the account.
Customize the account: You'll tell FNBO some details like whether you want a card attached to the account, source of income, etc.
Fund your account: At this point you'll be asked how you want to fund the account, either by a electronic transfer for a linked account, or by a mailed check.
So that's pretty much it, it won't take you more than a few minutes to start. Then it's just a matter of getting your first funds deposited into the account to start earning interest.
Other FNBO Direct Options
In addition to it's competitive high yield savings accounts also has other account options including a FNBO Direct Bill Pay account, CD accounts from 6 to 60 months and more!
All of their accounts seem to have rates that are currently competitive. For more details about their other account options, click here.
Conclusion
At the time that I wrote this, FNBO offers among the highest interest rates in the country and all of their accounts are FDIC insured (to find current updated rates, go here). Add to that their strong history, no fees or minimums, good security and 24/7 customer service and you have a solid bank offering. If you're looking for a good high yield savings account where you can put your money, I think FNBO should be near the top of your list.

Do you have any experience with FNBO Direct Online Savings or Bill Pay accounts? How do you like them? What are the pros and cons of their accounts? Leave us a note in the comments!

Open A FNBO Direct Online Savings Account