The last few days I've been hearing an awful lot about the Government's new "Making Home Affordable" program, which has been set up to help people refinance existing mortgages, or do a loan modification to help them to stay in their house. The government's website explains what the program is meant to do:
Making Home Affordable is a plan to stabilize our housing market and help up to 7 to 9 million Americans reduce their monthly mortgage payments to more affordable levels.

The Home Affordable Refinance Program gives up to 4 to 5 million homeowners with loans owned or guaranteed by Fannie Mae or Freddie Mac an opportunity to refinance into more affordable monthly payments. The Home Affordable Modification Program commits $75 billion to keep up to 3 to 4 million Americans in their homes by preventing avoidable foreclosures.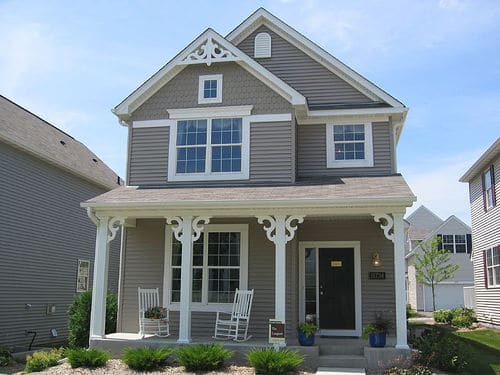 Some of my friends have already started the process of refinancing their home through this program, when just a few months ago they were unable to refinance because their loan to value ratio on their house was below 80/20. Apparently under this plan doing those types of refinances, even up to 105% of the value of the home, should be possible.
Eligibility For Making Home Affordable Refinance and Loan Modification Program
Of primary importance in determining whether or not you are eligible for doing a refinance under this program, is who backs your particular loan. For purposes of this program only Fannie Mae and Freddie Mac backed loans are eligible for The Making Home Affordable Refinance Plan. Fannie Mae and Freddie Mac use different sets of refinancing rules, so before proceeding any further, you'll need to figure out if your loan is backed by either.
Who Backs Your Loan?
To find out if your loan is backed by Fannie Mae or Freddie Mac, check these websites:
Fannie Mae's Mortgage Lookup Form: Fannie has a larger market share, so check here first. This one won't ask for a social security number. You can also call: 1-800-7FANNIE (8am to 8pm EST).
Freddie Mac Mortgage Lookup Form: If Fannie Mae isn't showing your loan on their books, try out Freddie Mac to see if they back your loan. Requires SSN. You can also call: 1-800-FREDDIE (8am to 8pm EST)
Once you've figured out if your loan is owned by Fannie or Freddie, write it down on your mortgage statement. Next, it's time to figure out if you're eligible for the refinance or loan modification programs.
Are You Eligible For The Government Program?
To be eligible for the refinance you must meet these criteria:
Loans originated on or before January 1, 2009.
Your loan is is owned/backed by Fannie Mae or Freddie Mac (You figured this out in step one above)
You are current on your mortgage payments, no 30 day deliquencies in the past 12 months.
You have income to support the new mortgage payments.
Your first mortgage will not exceed 105% of the current market value of the property.
To be eligible for the loan modification you must meet these criteria:
Your loan must have been obtained on or before January 1, 2009.
First-lien loans on owner-occupied properties with an unpaid principle balance up to $729,750
Document income with signed IRS 4506-T, two most recent pay stubs, and most recent tax return.
Sign an affidavit of financial hardship.
Modify by December 31, 2012.
Have a mortgage payment that is no longer affordable, examples include significant change in income or expenses.
The mortgage loan is in danger of going into default or loan is currently in foreclusure.
Your loan does not necessarily have to be backed by Freddie Mac or Fannie Mae
Only the first mortgage is eligible for a modification if you have a second. (UPDATE: Second mortgage may now be eligible. Check here)
Again, to figure out if you are eligible for the Making Home Affordable program, go to the government's website and answer their simple questionnaire. If you meet the criteria above, you should reach a page at the end of the process telling you that yes, you are eligible. Try it out at the link below:
The Next Step – Refinancing Or Modifying Your Loan
Now that you've determined that your loan is backed by Fannie or Freddie, and you've confirmed that you meet the eligibility requirements, what's the next step?
First, you should get all of the following paperwork together so that when you call your loan servicer and ask about your options under the Making Home Affordable program, you'll be ready to go. You'll need:
Information about monthly gross income, including recent pay stubs if the borrowers are salaried and receive them and documentation of any income received from other sources.
Most recent income tax return.
Information about assets.
Information about any second mortgage on the house.
Account balances and minimum monthly payments due on all credit cards.
Account balances and monthly payments on all other debts such as student loans and car loans.
Finally, you should call your mortgage servicer or lender and ask about the Home Affordable Refinance or Loan Modification application process, and what your options are under the program. Their phone number should be on your monthly mortgage bill or coupon book. Once you enter the process, be patient as lenders are receiving a lot of applications, and it may take some time to get things moving.
For more details about the refinance and loan mod programs, check out these FAQs
Are you currently trying to refinance or modify your home loan under the Making Home Affordable program? What has your experience been like so far? Any tips or pointers to make it easier for others? Tell us about it in the comments!