Last month after reading up on the Obama Administration's new "Making Home Affordable" refinance program, I decided to look into it for our household. We're sitting on a 6.5% 30 year fixed rate mortgage right now, and we'd like very much to be able to refinance that loan into a lower APR. With rates this low, who wouldn't? If you're interested in finding out more about the program, check out these links:
Making Sure We Were Eligible For Making Home Affordable Refinance Program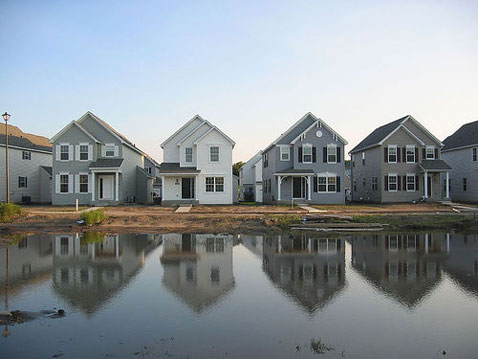 We went to the government's website first, to see if we were in fact eligible for the program. After going through the steps there we found that we were.
Next we checked to see who owned/backed our loan, and it turns out we have a Freddie Mac loan. We were hoping it was a Fannie Mae loan, because that would mean that we could refinance with another lender, and with Freddie Mac you have to refinance with the original loan servicer. In other words, you have to refinance with the same company.
Trying To Get Refinance Information – The First Time
Next, I got the special "Making Home Affordable" refinance program phone number off of the Countrywide Home Loans website (now Bank Of America Home Loans). I wasn't expecting much from them as I had called a few months earlier to look into my refinancing options, but they wanted to charge us in excess of $7000 in closing costs and fees, and on top of that we had to have an appraisal done and we probably would have had PMI added back onto our loan. That made it a non-starter.
I called the refinance hotline and was quickly transferred to a "mortgage specialist" who was supposed to talk to me about our refinance options. Problem was, the phone line after the transfer wasn't any good and I couldn't hear the agent talking at all. She got my number and said she would call me back.
So I waited, and waited. She never called me back.
I went on twitter and talked about how I was getting the run-around, and how my lender had never called me back. Several people fired right back that they had similar experiences. Some were getting the run around, while others had their loan servicers feigning ignorance when talk of the "Making Home Affordable" plan came up.
I gave up on getting more info that night, and decided to follow up the following week.
Trying To Get Refinance Information – The Second Time
Over the weekend I started talking with an extremely helpful mortgage twitter user, @mortgagereports. I came away with the impression that doing a refinance for a Freddie Mac home loan would not be as easy as a Fannie Mae loan. They tend to be more restrictive, and thus far their documentation for the HARP program isn't very helpful for the lenders. Because of that people are running into problems doing refinances.
After confirming that I would have to refinance through my current servicer, Countrywide Home Loans, @mortgagereports said he would try to hook me up with a contact he had at Countrywide, "on the inside"! He thought his friend might be more helpful than the customer service hacks I had talked to before.
I talked with his contact at Countrywide and he was in fact a lot more helpful. After doing some initial paperwork we discovered that we would be eligible to do a refinance and lower our rate to about 5.125%, with closing costs coming in at around $3000 (plus pre-paid interest, taxes and other escrowed items). This is about the same deal that we had gotten months before, but the fact that we had to pay PMI at that time meant we didn't go through with it. Because of the Making Home Affordable refinance program, this time we would not have to start paying PMI, even though our equity has dropped below the 80/20 loan to value ratio.
We were getting ready to go through with doing the refinance when something happened that stopped us in our tracks.
Another Stay In The Hospital.. And Hospital Bills
Around the time that we were about to sign on the dotted line to do the refinance, my wife found out that she was going to need to have surgery for a medical issue that was discoverd during a doctor's visit. She was scheduled for, and had the surgery. She stayed in the hospital for several days while she was recuperating. Thank God everything turned out pretty well.
As most of you know hospital stays are not cheap, even when you have insurance. We discovered that fact last year when my wife was in the hospital for a month and we racked up over $250,000 in medical bills. Thankfully we only had to pay a bit over $2000. Thank God for insurance.
We are now expecting to have medical bills coming in the mail again (and they have already started coming in), so we decided to hold off on the refinance for now. At least until we got all of our medical bills paid off, and enough saved up to pay for the closing costs.
We decided to refinance after some time went by. Details here: My Experience With the HARP program: Part 2
Are You Refinancing?
Are you in the middle of doing a refinance, either through the Making Home Affordable Program, or otherwise? I'm curious how it's going for you (or how it went?). Was it a smooth process, and did you get the rate you were looking for? Did you have to pay a lot of fees? Tell us about it in the comments!