You care about your finances.
That's why you're here, right?
We're all in different financial positions, but likely you're putting in a great deal of effort to make more money and to use that money responsibly.
If you're in debt, you're likely working hard to get out of debt. If you're in the market for a house, you're likely aggressively saving for a down payment. You might be socking your money away in a retirement account in the hopes that you can retire earlier than 65.
But are you taking the time to truly enjoy your life, and your money, now?
Take The Time And Money To Enjoy Your Life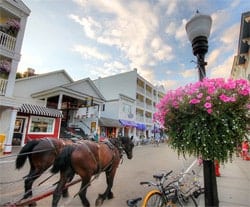 Sure, there are plenty of irresponsible people in America who are driving cars they really can't afford, living in houses they can't afford and eating out every night. I'm not talking here about the spendthrifts. I'm talking about the people who are responsible with their money and yet are afraid to spend it.
CBS News states that financial "planners say that [hoarding money] is often a problem with wealthy and responsible older folks today: They're so afraid of running out of money that they don't enjoy the money that they have."
If you've done everything right, have an emergency fund, don't have consumer debt, and have a retirement fund that's on track, you should give yourself permission to spend some money and enjoy your life.
"Money, after all, is a means to an end–not the end itself. You save it to make you, and the people you love, calm and comfortable. And it's a lot more fun to take the kids and grandkids on vacation–or provide them with college money or other gifts while you're around to get the hugs and kisses–than to know they'll inherit a fortune after you die" (CBS News)
Not to be an alarmist, but we won't be here forever. You never know when your time will come.
Yes, it's imperative to plan for the future, but it's also important to enjoy TODAY with those you love.
What If You Are Cleaning Up a Financial Mess?
What if you're pulling your way out of debt? Should you still take the time to enjoy your life and spend money? Shouldn't you put everything on hold until the debt is gone?
Dave Ramsey advocates gazelle intensity and sacrifice to get out of debt. I'm a big fan of Dave Ramsey, and I agree with him. . .to a point. However, if your debt can't be demolished in 12 to 18 months, I don't know that it's practical to put your life on hold, especially if you have young children.
We've been paying down debt for 17 months now, and we still have at least two more years to go. Meanwhile, my kids are growing up before my eyes, and I no longer want to spend so much of my time working and making extra money. I'm still going to keep making extra money, but I also want to enjoy spending time with my family TODAY.
That doesn't mean we're being foolish and rash and planning a trip to Europe. (Don't I wish!) Instead, we're carving out time to do things locally as a family. We took the kids to a farm two hours away so they could learn about the animals and the working of the farm. This summer we'll take them on a tour of Ernest Hemingway's birth place home, which is just minutes from our home.
These activities don't cost a lot, so they're not taking away from our ability to get out of debt. In addition, spending time as a family is helping us get closer.
No matter your financial situation, make sure you take the time to enjoy your life now. Life is short, and it's about so much more than money.