When I found out that I was going to be a father, I started to think a lot about how I would provide for my family in the event that I were to die, or to become disabled.
A week or so ago I wrote about how I'm currently looking for the best term life insurance for my situation.
I'm also looking into buying some good long term disability insurance as well because if I become disabled, I won't receive life insurance, but I'll still need to provide for my family.
Today I thought I'd talk a bit about long term disability insurance, how it works, what to look for, and what kind you should buy.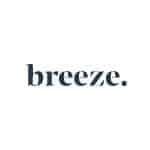 Looking for good long term disability insurance? Check out what Breeze has to offer. From online quote to policy in as little as 15 minutes! Breeze Long Term Disability Insurance.
Before we get started, I thought I would share this audio clip from the Dave Ramsey Show. In the clip Dave Ramsey talks with a caller about why long term disability insurance is so important.
Long Term Disability Insurance – Do I Need It?
In my opinion everyone should probably consider buying long term disability insurance. If you were to become disabled during your working career, you will still have expenses to pay for. If, however, you no longer have an income to rely on, you'll be left high and dry. That's where long term disability insurance comes in.
While I was doing some reading up on long term disability insurance I found an article on GoodFinancialCents.com that quoted the following stats:
From the Life and Health Insurance Foundation for Education, November 2005:
If you are between the ages of 25 and 55, you are more likely to become disabled that die
60-percent chance at ages 30, 40 and 50 that one in a group of five people will suffer a long-term disability before age 65 .
There is a 1 in 3 shot that before they age of 35, that will be disabled for more than 3 months during the rest of your working days.
Another study sponsored by the Social Security Administration found that:
A 20-year-old worker has a 3-in-10 chance of becoming disabled before reaching retirement age.
The numbers should be a sobering wake-up call that disability insurance really is an important part of a financial plan. So, where should you look for coverage?
Where Do I Get It Disability Insurance?
There are a variety of places that you can go to get disability insurance, and depending on who you buy it through your rates can vary drastically. Some of the options:
Employer: Many employers offer a company sponsored group plan that you can take advantage of. Because the insurance is offered at group rates you can save quite a bit. The options can be limited, however. For example, at my place of employment they only offer short term disability insurance, and it is tied to employment.
Professional Associations: If you're a part of a professional group or association, often they offer a discounted group rate on insurance of different kinds, sometimes including disability insurance.
Independent Insurance Broker Or Agency: If you don't have an option to buy through your work or other group, you can get insurance through an independent agency or broker. Breeze, Policy Genius and others have options that you can look into online.
Do your homework and you can find a policy that fits your needs, and that doesn't break the bank.
How Much Disability Insurance Coverage Should I Get?
One thing you'll need to figure out when buying long term disability insurance is how much money you'll need to cover your expenses if you do become disabled. If you're already doing a zero based budget, you probably know what your fixed monthly expenses are. Based on the figure you come up with you'll need to find a policy that covers that amount.
Long term disability insurance plans are usually limited to 75% of your income, but different policies will have different payment amounts. Be sure to find out what your policy pays out, and if it isn't enough to cover your expenses, you may want to keep looking, or buy additional coverage.
If your policy pays out at 75% of your income and you made $4000/month before your disabling event, you would then receive $3000/month from your insurance policy.
You will pay a premium on your policy that is based on your age, occupation, health and other factors. You may need to undergo a physical exam before a policy is written.
Many policies are also capped at a certain payout amount, so be sure to ask about that when shopping around.
Disability Insurance Elimination Period
The cost of your insurance policy will depend on a variety of factors, one of which is the elimination period. The elimination period is how long you choose to wait before receiving benefits. For example, if you choose a policy that has a 3 month elimination period, you'll probably pay more than if you have a 6 month elimination period. If you've planned ahead and have an emergency fund of 3-6 months as suggested by Dave Ramsey and others, you should be OK in choosing a longer elimination period for your disability insurance, and in return have lower rates. Choose the highest elimination period you feel comfortable with.
How Is Disability Defined By Your Policy?
When you buy your insurance policy you need to be sure what type of a policy you're buying, and how disability is defined b your policy. Depending upon the policy you may or may not be covered for certain disabling situations. Here are the different definitions of disability:
Own occupation. The most comprehensive definition of disability, this type of policy pays benefits if you aren't able to perform the material and substantial duties of your own occupation due to sickness or injury, even if you are able to do some other kind of work. It's a common misconception that this type of insurance always costs more, which isn't necessarily the case (although it may be)
Income replacement. Policies with income replacement coverage define disability as sickness or injury that doesn't allow you to perform the duties of your occupation and typically stipulates that you are not currently engaged in any other occupation.
Gainful occupation. These policies define disability as the inability to perform the material and substantial duties or your occupation, or any occupation for which you are deemed reasonably qualified by education, training, or experience.
Be sure you know which type of insurance you're buying when you look around. Personally I'll be looking only for a policy with "own-occupation" coverage.
When Should I Buy Coverage?
Realistically you can have a disabling event at any time in your working career. Looking at the stats we quoted earlier in this article should really be an eye opener, I know it was for me!
In my opinion it's a good idea to have long term disability coverage as soon as you start working, and especially if you have others who are depending upon your income.
Here are a couple of places to get started:
What do you think about long term disability insurance? Do you currently have coverage? If so, what kind do you have? If you don't have coverage, why not? Tell us your thoughts in the comments!