We have two cats in our home. In fact, I've had cats, and sometimes dogs, as pets my entire life. I'm not alone.
Approximately "70-80 million dogs and 74-96 million cats are owned in the United States. Approximately 37-47% of all households in the United States have a dog, and 30-37% have a cat" (ASPCA).
While pets can enrich your life, they can also cost a small fortune if you're not careful. However, there are steps you can take to have a pet without ruining the budget.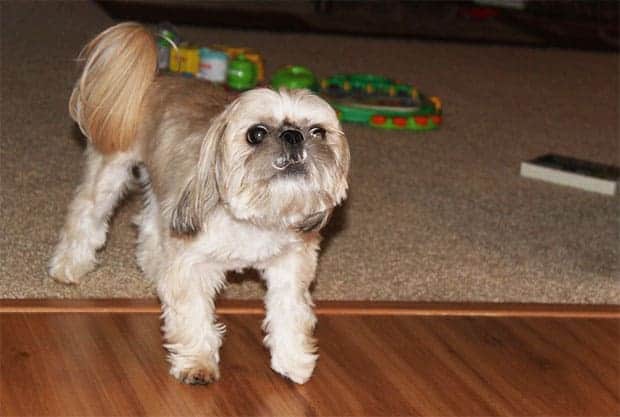 Don't Own More Than One Or Two Pets
This is simple mathematics; the more pets you own, the more expenses you have. Our neighbor had six cats, and just the cost of food and cat litter, plus routine veterinarian appointments added up quickly. When her cats aged and started having other medical issues, the vet bills, added up quickly, and unfortunately, went beyond what she could afford.
Choose The Pet Carefully
Do your homework before getting a pet. Some breeds are just more expensive than others.
At the most basic level, a medium to large size dog will cost more to feed than a small dog or a cat. Other particular breeds of animals are prone to problems. For instance, Great Danes "are predisposed to a myriad of pricey health concerns, such as stomach conditions and even cardiomyopathy, giving them a short expected life span of six to 12 years and making them one of the most expensive dog breeds to own" (Review Journal).
If you want a pet but don't have a lot of extra money, consider smaller pets like fish, hamsters, or a bird.
Keep The Pet At A Healthy Weight
Each year when I bring one of my cats in for his annual check-up, he has gained a pound. This has happened over the last three years, so he's now quite obese. This year, the vet told me to only feed the cat ½ cup of food once a day. Otherwise, he warned me, the cat was likely to get diabetes and would require daily insulin shots. That's not something I want, both for the expense and the oh, so fun aspect of chasing a cat around with a needle. Just like humans, cats that maintain a healthy weight are more likely to live longer with fewer medical issues.
Buy Pet Supplies At Big Box Stores
You can get almost everything cheaper at stores like Costco or Sam's Club. We buy 40 pound bags of cat litter at a ridiculously low price at Costco. We buy our cat food in bulk on Amazon.
By shopping this way instead of just picking up what we need at the pet store or the grocery store, we save a significant amount of money.
Create Your Own Pet Insurance
Pet insurance can be expensive, and just like other insurances, it rarely covers the entire price of a procedure. Add in exclusions, and you may find that you're breaking even between what pet insurance will cover and what you're paying in premiums and deductibles.
A better way is to create your own pet insurance by setting aside a certain amount for pet care every month from the moment you bring your pet home. Set aside $50 a month, and in four years, you'll have $2,400 saved for any expensive procedure your cat or dog may need. Continue to do this throughout your pets life, and by the time they reach 10 years old, when many medical issues crop up, you'll have $6,000 saved.
Decide How Much Care You Can Afford
Another important step you can take is to decide how much you'll spend on your pet. With today's medical advances in pet care, treating your pet for any number of conditions is possible, if you have the money and are willing to spend it.
Groom Your Pet Yourself
As much as possible, groom your pet yourself. We routinely brush our cats, cut out matted fur, and clip their nails. By doing these tasks ourselves, we easily save over $100 a year, if not more.
Owning a pet is a privilege and a delight. However, if you take the right steps, it doesn't have to be expensive.
Do you own a pet? What do you do to reduce your pet care costs?