Many baby boomers (those currently between 53 and 71 years old), are facing a retirement crisis. According to one study, "Fifty percent of baby boomers. . .have $100,000 or less saved for retirement" (USA Today). That is a scary statistic!
There are many reasons for the low retirement savings. They may have taken a hit in the housing or stock market. They may be unable to save as much as they would like in their retirement fund because they're helping support their grown children.
Whatever the reason, clearly baby boomers are facing a retirement crisis. However, there are ways that boomers can stretch their retirement funds: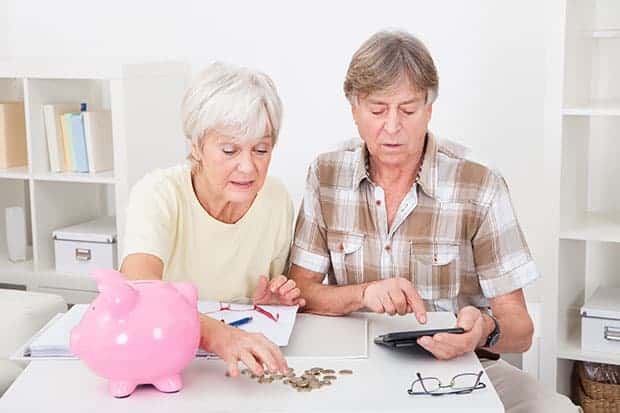 Work Longer
The best option is to work longer so you won't need to tap your retirement fund until later in life. Working longer also allows you to wait to take Social Security. "For each year you wait [beyond full retirement age], you go up by 8 percent in the monthly [Social Security] check you get" (Star Tribune).
However, don't make working longer your only plan for stretching your retirement. Some people would like to work longer but are unable to, either because they lose their jobs or because their health deteriorates.
Work Part Time
My paternal grandpa was downsized from his job when he was in his mid-sixties. He didn't let that stop him.
Because he had a small retirement fund, he wanted to work as long as he could. He took a job as a greeter at one of the local grocery stores. He's now 75 and still working as a greeter. While this job doesn't come close to paying what his former full-time job paid, it does allow him to tap into his retirement savings less, meaning it will last longer.
Move To A Lower Cost Of Living Area
Another option is to move to another part of the country where your retirement will stretch further, especially if you're currently living in a high cost of living area like the East or West Coast. In 2016, "the top five U.S. cities with the lowest cost of living are: Fort Wayne, Indiana; Evansville, Indiana; Odessa, Texas; Huntsville, Alabama, and Wichita, Kansas" (USA Today).
Before deciding to move permanently, consider staying in the area for an extended period of time. Perhaps stay in a vacation rental for a few weeks to see how you like the area and if there are enough amenities and health services to provide for a comfortable lifestyle.
Move To A Low Cost Of Living Country
Many retirees are choosing to stretch their dollars as much as possible by moving out of country.
Popular destinations include South American countries as well as countries like Thailand and Vietnam in Asia. Taking the time to visit and stay for a few weeks or months to try out the locale is even more important when you're considering living abroad.
Share Housing
If you don't want to move domestically or abroad, there are other options. You may consider unconventional housing options such as taking in a roommate to split your housing costs or moving in with your adult child's family, assuming you'll be able to get along.
Sell The Family House And Buy A Cheaper One
Many retirees stay in the homes where they raised children, but after the children are grown, those homes are often much too big. Selling the house, especially if it's paid off, can help pad the retirement nest egg. You could downsize to a smaller house or move in to an apartment.
When my maternal grandpa retired at 63, he immediately sold the family house. For the remaining 25 years of his life, he and my grandma split their time between a fifth wheel trailer that they lived in during the summer in the Midwest, and a larger trailer that they lived in when they went to Florida in the winner.
Dropping his housing costs in such a significant way made it much easier for him to stretch his retirement to last him and my grandma into their late 80s.
If you're not yet retired, how do you plan to stretch your retirement income? If you are retired, what tips would you add to this list?