There are many parents who want their children to go to college, but due to finances, they can't help pay for their child's college tuition.
The student could always get student loans, but as experience has taught our country, student loans aren't always the way to go, especially if most of the cost of college is paid by student loans alone.
However, despite the popular misconception that this is no longer possible, there are ways that students can pay for college without parental help or student loans.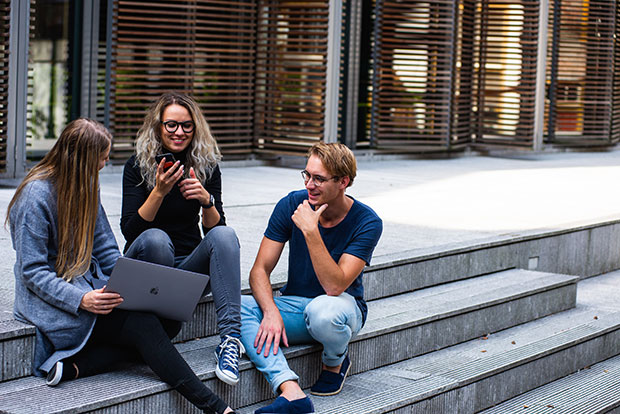 Take Grants
Even if a person doesn't want to take out student loans, if his income is low enough, he may qualify for grants that offset the cost of college.
The grants might not pay all of the college expenses, but they can be an important first step to defray the costs of college.
Go Slowly
While most students try to get through college in four years, there's no rule that says it has to be done that way.
A student can work full-time and go to school part-time, taking evening classes or online classes. Doing it this way may take a student six to eight years to graduate, but she will be debt free, with a college education at 24 or 26 years old, which can put her in a better position than a student who graduates in four years but is saddled with student loan debt.
Work For An Employer Who Pays Tuition
There are a number of nationwide companies that provide tuition reimbursement.
For instance, if you work part-time at UPS, you are eligible for tuition reimbursement of $5,200 per year, up to a lifetime max of $25,000.
Other companies that offer tuition reimbursement include Publix, Wells Fargo, Comcast and Starbucks, to name a few.
Work For A University Or Community College
If a student can get a full-time job at a local university or community college, one of the perks is free or nearly free tuition.
This can be a great way to get an education while also making money to live independently, especially if the student no longer lives with his parents.
Go To A College That Requires Work
There are a small number of colleges nationwide that offer free tuition in return for the student working on campus.
For instance, the College of the Ozarks offers free tuition, but in return, the student must work a campus job 15 hours a week and two 40-hour work weeks every year.
Most of the colleges that offer completely free tuition are Christian based, so they will likely appeal to a certain type of student.
Join The Military
Being in the military is a way of life, so I wouldn't recommend joining just for the college benefits, but if a student is already interested in this way of life, she should consider joining. The military offers a number of educational benefits including Tuition Assistance and the G.I. Bill.
Military members who are currently active can receive up to $4,500 per year for tuition. When I taught at a community college, I taught an online class, and one of my students was an active duty military member stationed in the Middle East.
The military also has several different G.I. Bills to choose from as well as loan repayment if the student has already completed college and has student loans to repay.
If a student doesn't have parents who can help pay for college and he doesn't want to take out student loans and owe tens of thousands of dollars when he graduates, there are other ways to finance college.
How did you pay for college, especially if you didn't receive help from your family?