Now that we've reached Halloween, the American holiday season is soon to be in full swing. Once the Halloween candy rolls in, many of us overindulge in food from now until New Year's Eve. We also embark on one big spend fest that will last for the next two months.
Then, come January 1st, we vow to reform our ways.
This year, why not make the vow to reform your ways now, before the damage is done.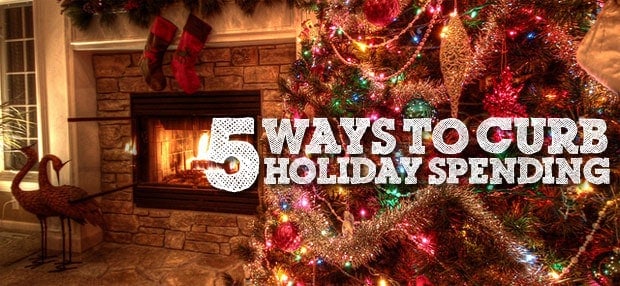 Set a budget.
If you don't set a budget before you start buying gifts, it's easy for expenses to snowball. Instead, decide before you spend a dime what your budget is. Then, find gifts that fit within your budget.
Don't keep up with the Joneses.
You may want to give your child an elaborate, gift-filled Christmas just like your neighbor does for his kids, but if it isn't in the budget, it isn't in the budget.
Don't feel bad if you have to give your child fewer gifts than his friends get. Honestly, most parents go overboard with gift giving. Besides, Amy Dacyczyn argued that if you give your children too many presents, they are overwhelmed and less excited than if you gave them a few well-chosen presents.
Raise the money BEFORE you spend.
If we all did this every year, there would be no holiday hangover come January when you're staring at a high credit card bill that you have no idea how you will pay. You don't want to still be paying interest in March for presents you bought back in December. Use a debit card or cash. If you do use a credit card, don't spend any more than you have in cash. You must be able to pay off the credit card immediately.
To raise the extra funds, consider slashing your entertainment budget for a month. If you dine out once or twice a week and decide to forego that for 4 to 6 weeks, you may have all the money you need to buy Christmas presents. Another idea is to find ways to generate the extra cash you need such as getting a second job, working overtime, or starting a side gig. Giving plasma doesn't require experience and is something anyone can do.
Start on homemade gifts NOW.
You may think that people on your gift-giving list may not want homemade items, but that isn't always true. Growing up, my mom always included a few homemade gifts for me. One year she made my baby doll a homemade, crocheted blanket as well as a sheet and pillows, each trimmed with crochet to match the blanket. I still have that set, and my girls play with it now. I also loved getting homemade Barbie clothes. If you haven't considered making homemade gifts for your kids, consider looking at Pinterest for ideas. You'll find more than you can ever imagine.
Make dishes to pass with items you have around the house.
If you're going to a party and need a dish to pass, try making the dish from items you already have in the pantry so you don't have to make a special trip to the store. (Of course, you do want to make a good dish. Once my cousin brought sliced cucumbers as her dish to pass. This is NOT what I'm talking about.)
The holiday season is supposed to be a time to cherish friends and family. It shouldn't be about overeating, overspending, and financial stress. Follow these tips to make the holidays more about joyfully spending time together and less about spending money on gifts most people won't care about just months after you give them.
What's your favorite way to curb holiday spending?