I know we're still a while away from Christmas, so most people probably aren't getting into the holiday spirit quite yet. But as the stores put out holiday gear earlier every year, and as we're bombarded with Christmas advertising as soon as the Thanksgiving holiday passes us by, I thought it might not be a bad idea to get out ahead of the gift buying frenzy, and start thinking about saving up and planning ahead for the Christmas buying season. After all, it's one of the highest spending times of the year for many families.
Earlier this year the American Research Group, Inc. surveyed people across the country about holiday spending, and despite tough economic times, you might be surprised at how much people are still planning to spend.
Shoppers around the country say they are planning to spend an average of $861 for gifts this holiday season, up from $801 last year according to the 30th annual survey on holiday spending from the American Research Group, Inc. Planned gift spending will slightly exceed spending in 2007, a first since the recession. In telephone interviews with a random sample of 1,100 adults nationwide conducted November 17 through 20, 2014 (see methodology for details), the average planned spending of $861 for 2014 is up nearly 8% from average planned spending in the 2013 survey.

While the stores haven't really started bombarding us with Christmas music when we shop, and the holiday displays probably won't be up until the day after Thanksgiving, we can still plan ahead and make sure that we find ways to cut back on that huge holiday bill. Here are a few things you can do to plan ahead, and avoid falling prey to the rampant consumerism this year and make sure to keep it a frugal holiday.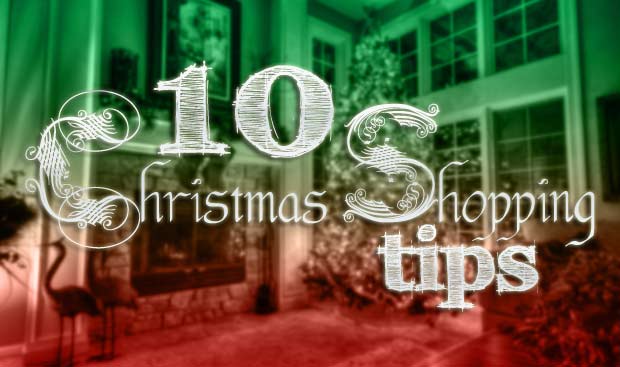 10 Tips To Save This Christmas
Here are my 10 tips for saving this Christmas season.
Set a Christmas spending budget early in the year, save up for it in cash: Something that we do at our house that has allowed us to remain Christmas debt free is to set a holiday spending budget early in the year – sometime right after new years, and we save up money every month so that we have the cash on hand to buy Christmas gifts come December. According to one study only 13% of shoppers will actually save money throughout the year in anticipation of the holiday season. (source). Be one of the 13% this year, and save up and pay cash for your Christmas gifts! And don't go over your budget, only spend what you have saved!
Use cash back shopping programs: When you're shopping online make sure to take advantage of cash back and perks programs through sites like SwagBucks.com, , Rakuten.com. Many of those sites will allow you to get a small percentage of your purchase back in cash, gift cards or other perks. The hard part is just remembering to use them.
Use a cash back card: You can use a cash credit card. We get anywhere from 1-2% cash back just for using the card, the cash bonuses deposited directly into our account. They have special perks categories as well that mean we can get more cash back, usually in the range of 5% back, which can help you to save even more if you were planning on shopping at the specific stores anyway.
Research to find the best deals: Shop around online to find the best deals on the gifts you were planning on buying. You can use shopping comparison sites like Google's shopping search engine to nail down the best prices. You can also use helpful browser plugins like Invisible Hand to get the best deals. Basically you go to a site like Amazon.com, search for your item, and then the browser plugin searches a myriad of other stores to see where the best deal is.
Use coupons and discounts when you buy: Make sure your final purchase decision takes into account whether you can get a coupon code or other discount at the retailer. Check sites like RetailMeNot.com or others (do a google search!) to find coupon codes.

Ask for a discount, and then negotiate the price: One thing that not a lot of people will even think to do is to negotiate the price on the item you're buying. Often you can offer less and offer to pay in cash, and get a better deal on an item. At least it's worth trying to see if they'll knock 10-15% off the price – often they will.
Big family or group? Draw names instead of buying for everyone: Come from a big family, and buying gifts for everyone could put you in the poor house? Try drawing names instead and giving a nicer gift to only one family member. It can save you and everyone else in the family, a lot of money. Use a site like DrawNames.com to draw names, and then add wish lists for people who get your name.
Get creative, and more frugal, with your gift giving: Come up with more frugal and creative Christmas gifts. Those types of gifts can lead to a lot of savings, and often it's going to be more personal of a gift as well. Check out our list of 100 frugal Christmas Gifts for ideas.
Set your budget in stone: You'll probably be tempted to go over your budget when you're out shopping. You'll find the "perfect" gift for your spouse, bet tempted to buy the hot gift for your kids, or something else that could cause you to go over your pre-set budget. Don't give in to the temptation, and stick to what you had planned on spending beforehand. Don't give in!
Shop early for next year: Think about shopping for and finding great deals at after Christmas sales on items you can give to people next year. Yes, you'll have to hold on to the gifts for the next year, but you could end up saving 50-75% or more over what the items cost before Christmas! This can apply to things like Christmas decorations and party favors as well.
Those are a few tips that we've used to help cut back on our Christmas spending. I'll be the first to admit that we don't always follow them to the letter, but even doing just a few of these can help to curtail the out of control consumerism we find at Christmas.
What tips do you have to avoid going into debt at Christmas, and making it an enjoyable and fun holiday season?