Ah, December. The season of holiday parties, family togetherness, and gratitude for Jesus coming to save us all. These are the blessings of the month.
But there is another side of the last month of the year.
There is stress, both emotional and financial, as you feel obligated to do more than the limited number of hours in your day allows and as you may feel the need to spend more than you have to avoid disappointing people. However, with a few simple strategies, you can bring joy back to the holiday season and maintain your budget.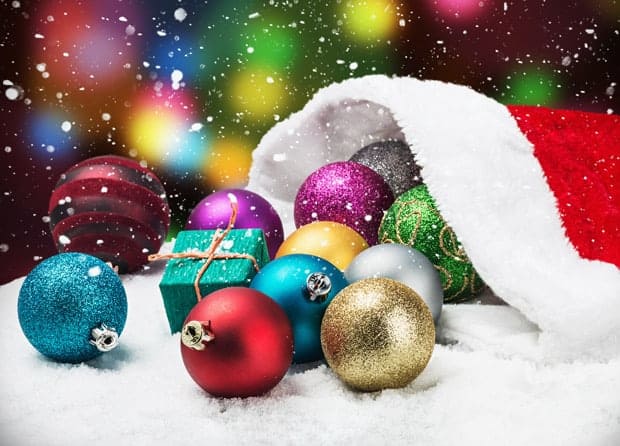 Set A Budget And Stick To It
Budgeting is challenging for some people any time of the year, but add the pressure of the holidays, and many forego a budget all together in December.
Don't make this mistake.
Determine how much you plan to spend on holiday gifts, foods, and parties. Make sure the amount you budget won't leave you in the hole. If you need to, consider reducing your groceries and other flexible spending items in your budget so you have enough money to pay for your holiday spending.
Have A No Spend Day Or Two
One great way to find extra money in your budget is to have a no spend day or two every week in December. During the no spend day (or two), you literally shouldn't spend any money. You say no to going out to lunch with a co-worker, no to buying a coffee, no to the great sale you see online. You just say no, and the money you save can help pay for your holiday spending.
Wait At Least 24 Hours Before Making A Purchase
If you're already tempted by sales, December may be a particularly challenging month for you. Every day, you'll likely see sales, sales, sales. If you keep an eye on prices regularly, you may recognize that these sales are actually really good deals. However, if you don't have the money available in your budget, a great deal may put you in the red.
While it's easy to get swept up in the buying frenzy during the holiday season, just say no to the madness by making yourself wait at least 24 hours, ideally 48 hours, before making an impulse purchase. Chances are, after a day or two, you won't want the item anymore. You'll be able to move on without spending money you might not have.
Pay Cash
If you struggle with your budget, December is an ideal month to put the credit card aside and devote yourself to paying cash.
If you pay cash, you cannot overspend. You have a finite amount of money, and you must spend it wisely so you can buy all the gifts on your list. In addition, you'll be less likely to fall for the many internet sales available this time of year.
Don't Play The Comparison Game
Finally, don't play the comparison game by looking at how much others are spending and giving. You don't know what their budget is or whether they can even afford the items they are purchasing. Likewise, don't feel the need to give people on your Christmas list more than you can afford based on what you think they will give you.
One year, my husband and I, just newlyweds and broke, bought what we could afford for my family. However, once we saw all of the presents my mom got us, we worried that we hadn't gotten enough. We were out buying more presents on December 24th. Imagine how sick we felt the next day when we realized half of the presents my mom had gotten for us were items she had purchased at the dollar store just to make it look like she had gotten us many presents. We spent three months paying off those last-minute gifts we purchased when we were playing the comparison game. Don't make the mistake we did.
It's easy to get wrapped up in the Christmas frenzy. Instead of doing so, stick to your financial plan and enjoy the season rather than giving into the emotional and financial stress.
How do you stick to your budget during the holiday season?