"..so that you may learn to revere the Lord your God always…"
Deut 14:23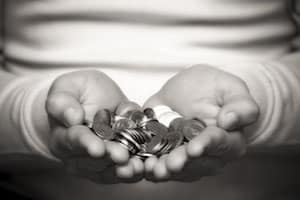 The world is a hurting place.
Everywhere you look, someone is in need.
For most Christians, there is too much to do and too little time. With images bombarding us about the starvation in Africa, the drug problem in America, and sex trafficking in Asia, it becomes dizzying to find a step one, let alone a comprehensive game plan for helping.
The good news is God has given you a template by which to help your broken world.
He showed the ancient Israelites how to use their giving dollars – by way of the tithe. Believe it or not, God was very specific on how the Israelites were to tithe in the Old Testament. (For a great visual on Old Testament tithing, follow the link.)
Their ancient tithe template is something that we can use today. We do not need to follow the strict rules like the Israelites did. According to ancient sources, they gave three separate tithes. (Which, when factoring in a seventh year of no tithing, came out to 20% of their gross annual income.) Instead, most Christians give 10% of their income to their local church and then give to charities on top of that. I find nothing wrong with this practice, so long as we understand how the three tithes were used in ancient times and how we can practice the same principles.
1. For The Care Of The Clergy
Leviticus 27:30-33; Numbers 18:20-24, 30-32; 2 Chronicles 31:4-6
The first thing the Israelites used their tithe money for was the care of the Levites. The Levites were the ones responsible for the care of the Temple, serving the Priests, and instructing the people in the Law of God. They were to remain ceremonially clean so as to act as a buffer between a Holy God and a sinful nation.
Today our giving money should go primarily to our clergy. They are responsible for training the church in Godly discipline, counseling those in need, evangelizing those seeking, and caring for the church. (Despite the impression that they just out to lunch with people, pray for hours, and improve their golf game.) And a full time wage should be given to those that devote themselves to our betterment.
2. Rejoicing Before God
Deuteronomy 12:4-19, Deuteronomy 14:22-27, Deuteronomy 26:10-11
The second thing the tithe was used for was festivals at the Temple.
Yep, part of the tithe was used to party before God.
Choice drink, well-cooked meat, and baked bread – all were to be consumed before God at His Temple. It was a time of rejoicing and sharing. The people were commanded to share their food and drink with the poor, widow, orphan, stranger, and Levite. It was a communal meal meant to make the heart glad over everything that Lord had done.
I think Sunday morning fills this bill in a lot of ways; it takes money to maintain a building, pay for sound equipment, projectors, computers, doughnuts, coffee, tea, Sunday school supplies etc. All of this is purchased and maintained so that we can come together and worship God, to sing His praises, and listen to His Word.
But it does not completely fulfill it.
The Festival tithe was meant to be a time of pure rejoicing and sharing. Nothing does that better than a meal. With a meal you can relax, enjoy the food and other people's company.
As outdated as church potlucks are, they are a way for people to relax and enjoy each other's company while sharing with everyone around them. We need these times together. So whether it is a potluck, small group meal, or any other type of gathering, Christians should have times where they share a meal and each other's company.
3. Caring for the Needy
Deuteronomy 14:28-29, Deuteronomy 26:12-16
The last tithe on the list is the Charity tithe.
The Israelites were commanded to take this tithe to a local storehouse so that those in need and the Levites could come and take, as they needed. We do not know how it was administered, but presumably the elders of the town or Levites rationed it out as need arose.
So to, we as Christians should be concerned with those in need.
It is imperative that we tangibly show the love of God with our giving. It is by being there for those around us that we are God's hand extended to a desperate world. This means that we should care for those around us by making sure their basic needs are met. Whether is be through a local food bank or sending money to feed people around the globe, we should help where we can.
To Sum It Up
I find it interesting that in all three of the tithes, the Levite was given part or all of it. This suggests to me that our modern practice of giving 10% to the local church is an appropriate one. So first, we should give our money to the local church and its staff to meet their fiscal requirements.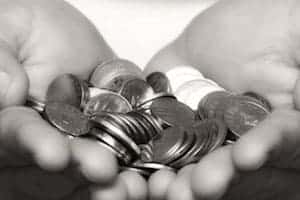 Second, we should want to share meals with believers and rejoice in what God has given us. We should take time to enjoy spending time with each other and God.
And third, be generous to those that are in need around you. Make sure that you care for those that are less fortunate and bless them monetarily in their times of trouble.
If you can do those three things, you have done your part to establish His Kingdom, encourage those around you, and care for those in need. I think Paul sums it up best when he says:
"Command them to do good, to be rich in good deeds, and to be generous and willing to share." 1 Timothy 6:18
Ken Mafli is a blogger at Glass House Theology. He is passionate about God, the Bible, and anthropology. When not obsessing about the faith/science interface, he likes chilling with his wife and daughter.