If you like to pinch a penny, you're likely not out there on Black Friday trying to rip the hottest deal out of the hands of someone who grabbed the last toy you wanted before you could reach it.
The truly savvy shoppers know that contrary to popular belief, Black Friday is not the best time to snag deals.
In fact, according to PC World, "A closer look at the deals around Black Friday show how the date has become a buzzword to trick people into pulling the trigger on shoddy deals. Retailers are manipulating prices and the products themselves just to get you into the store. Once you're in the store, they've already won."
So, we'll leave the Black Friday shopping to those who don't know better while the rest of us bargain shoppers quietly snag the good deals.
What good deals am I talking about? There are several.
Gift Cards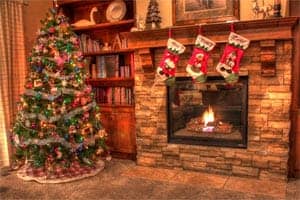 With more and more companies competing for your gift card business, there are many good deals to be had.
Outback Steakhouse, for instance, offers a $20 bonus card when you purchase a $100 gift card. Of course, there is no rule that you can't use the $100 gift card on yourself and your family and just score an additional $20 in the process. My family usually doesn't go out to eat unless we are traveling, so last year we bought $200 in gift cards for ourselves and also earned $40 in bonus cards. That purchase let us eat out about 5 times this year, giving us $40 for free. (Keep in mind that the bonus cards have different terms and usually expire sometime in February or March.)
Stores like Costco and Sam's Club also offer gift card discounts. For instance, you can buy $100 California Pizza Kitchen gift card at Costco for just $79.99. Again, that's like getting $20 free.
The deals aren't limited to restaurants, either. The Children's Place is offering a $10 promo card when you purchase $40 in gift cards. If you already plan to buy your kids' clothes at The Children's Place, why not take advantage of the free money?
Of course, you are taking a risk by putting your cash in a gift card. To make sure you don't lose any money, make sure you understand the terms of the gift card as well as the promo or bonus card.
Clearance Items
Starting well before Thanksgiving, most stores ramp up their inventory anticipating swift holiday sales. But come December 26th, they don't want that merchandise lingering around; they want to move on to marketing Valentine's Day.
Sure, you can save on holiday items like home decor including candles and decorations, but you can also buy things for your home that don't have such a holiday flair. For instance, we haven't bought any dish towels since our wedding 13 years ago. To say that our current dish towels have seen better days is an understatement.
A few weeks ago, I went to Kohl's and purchased Halloween and Thanksgiving seasonal dish towels on clearance for $1.15 a piece. I picked some towels with the holiday theme, but there were several others that were in fall colors that I can easily use from September to November, though honestly I'll probably use them year round. And who can beat the price?
You can also find great deals on sweaters, jackets, snow pants, gloves and mittens as retailers prepare to put out the spring apparel.
So don't get all worked up over those Black Friday and holiday deals. Know that if you know the seasons and when it's a good time to buy, you'll likely save the most money.
What's your favorite discount purchase to buy this time of year?