The Olympic games have just begun, and you may find yourself spending a few more hours than normal sitting on the couch watching the athletes of all stripes compete for gold.
For those lucky few athletes who capture Americans' hearts and win the gold, there are lucrative endorsement deals waiting.
The Endorsement Payday
Michael Phelps, who won 6 gold medals in the 2004 Olympics, 8 in the 2008 Olympics, 4 in the 2012 Olympics and 4 so far in the 2016 Olympics, began making approximately "5 million a year in endorsement checks from companies like Visa" (CNN) after the 2004 Olympics, but his net worth, and Phelps fever, grew after the 2008 Olympics where he reportedly earned tens of millions in endorsement deals. He reportedly has a net worth north of 55 million dollars.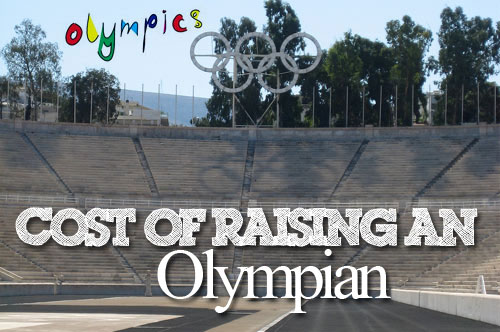 While not every athlete's net worth is as openly discussed, many Olympians can be seen hawking merchandise after they bring home the gold. Olympic gymnast, Shawn Johnson comes to mind as well as Olympic snowboarder Shaun White whose "sponsors and advertising partners include American Express, Burton Snowboards, Oakley eyewear, Tony Hawk's Birdhouse skateboards, HP computers, Target and Red Bull energy drinks" (USA Today).
The Sacrifices to Become An Elite Athlete
While most Americans love a feel good story like Phelps' or White's, most don't consider the incredible sacrifice that is required to get elite athletes to the point where they can earn millions. According to Forbes, families of gymnasts "can expect to pay $1,000 a month to keep a child competing on a high level, then more if she reaches elite status." Winter sports such as ice skating can cost families tens of thousands of dollars a year between coaching and costumes, to name some of the bigger expenses.
Forbes points out that another expense is the expense of lost wages. States thirty-two year old Olympic fencer, Maya Lawrence, "who has a master's degree in education from Columbia in addition to her bachelor's from Princeton, 'I've stayed away from full-time jobs, it's just too difficult to train'" (Forbes).
Likewise, Tyler Jewell, "a two-time Olympic snowboarder who finished 13th in the men's parallel giant slalom at the Winter Games in Vancouver, supports himself with a patchwork of odd jobs. 'I sold sausages at a state fair in Albuquerque, New Mexico, for a bunch of years,' he said. He's also worked at a golf course and as a concrete crew man, among other things" (Money).
Younger athletes often find it difficult to get a college education. Michael Phelps couldn't attend and train at a university because he decided at age 16 to go pro and get endorsed by Speedo. Shawn Johnson spoke of loneliness when discussing her decision to continue training for the 2012 Olympics, "I'm 18 years old and I'm living with my parents, all my friends are going off to college. Not many people know what you're going through. But if you can get to the end, then it's worth it." (BBC).
The problem is that very few get to the end and earn millions as Phelps, Johnson and White have.
After They Are No Longer Olympic Athletes
Olympic competition is incredibly grueling. Johnson, who made a bid for the 2012 Olympics, had to retire at the young age of 20 when she couldn't recover from an injury. Most Olympic athletes have precious few years where they can compete at their prime.
Often without a college education, what are their future career moves, especially if they put in all the time, money and effort to train but didn't bring home the gold? Some Olympians go on to become coaches, sports commentators or celebrity actors such as Bruce Jenner. Figure skaters often choose to go on the road for professional ice shows. Others choose a more unique path; some even become performers in Cirque du Soleil. "Circus work appeals to Olympians because they often have difficulty transitioning from sports back to normal life. 'Even some of the people who medal in a sport can't necessarily make a living out of it,'" (WSJ) says casting director Fabrice Becker, a French freestyle skier who won gold in 1992.
Over the next few weeks, as you watch Olympians who have trained for years put their all into a performance that may take only a few minutes and has the power to make or break their careers (and their future endorsement potential) think of all that has gone on behind the scenes to get them to this point. And then there is still an uncertain future ahead.