Rebecca (not her real name) has been working at the same company for 23 years, since she was 18.
She started out doing factory work, and then, after she earned her accounting degree, she began working in the offices. Now, she is a high level accounting supervisor.
She makes very good money, and she has a liberal amount of vacation time, but she rarely takes it because when she comes back, she feels more overwhelmed with work than when she left.
She and her family are very dependent on her income.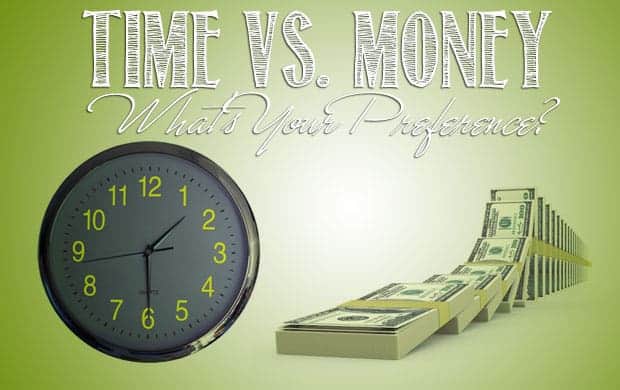 However, the job is ruining her health. Thanks to the stress from the job, she has let her health slide. She doesn't have time to exercise, and she frequently overeats because she's an emotional eater. She's now obese, suffers from insomnia, and routinely has heart palpitations.
Friends and family have tried to convince her to find a different job, but she can't give up the pay because she's unwilling to change her standard of living. Instead, she tells herself that she will retire early, perhaps in her fifties.
If her health holds out for another 15 years or so until she retires, Rebecca will have a very comfortable retirement financially. But what about physically? Can she recover from the damage she is doing to her body now?
However, planning an early retirement is not her only option. If she were to get a different job in the same field, she would still make a comfortable living. She just wouldn't be making the six-figure income she is used to now.
Why are so many of us willing to sacrifice our health for more and more money?
Why aren't we willing to downscale our lives so we need less money?
Would You Embrace Simplicity for a Quieter Life?
Joe Dominguez and Vicki Robin are the authors of the popular book, Your Money or Your Life. In the book, they asked people to consider whether all the work and stress is worthwhile as most people simply spend most or all of the money they make on luxuries and "stuff".
Instead, Dominguez and Robin lived a simple, frugal life that allowed them to work less for money and have more time to volunteer and do the things they enjoyed doing.
It's a good thing they embraced this principle, too, because sadly Dominguez died at 58 of cancer. He died young, but thanks to his refusal to live a life ruled by consumerism, he had years to do what he wanted to with his life and his time. (Dominguez "retired" from a Wall Street job when he was 31.)
Of course, embracing the principles from Your Money or Your Life doesn't mean you need to live such an austere life as Dominguez and Robin did. However, almost all of us could downsize and tighten our belt if we wanted to.
Unfortunately, many people let the accumulation of "stuff" rule their lives. They buy bigger houses because they need a place to keep all of their stuff. They have garages that they can't use because the "stuff" is all in there. We have so much stuff, but we often don't have time to do what we want to do.
Why are there so few of us that are willing to scale back on our possessions and luxuries so we can truly enjoy our lives? Why are we chained to jobs we hate that are ruining our health and draining our lives of joy?
Is the stuff worth it?
Where do you stand? Are you like Rebecca, working hard now so you'll have a nice retirement, or are you like Dominguez and Robin, scaling back now so you have more time to do what you would like?