Unless you happen to have a background in the financial sector, managing household finances can seem like a daunting, highly complicated task.
Lack of knowledge can quickly lead down a slippery slope of intimidation and inaction – two things that can cause your financial picture to appear anything but rosy.
Luckily, there are plenty of free resources that take the guesswork out of financial planning and money management and put the confidence and power right back where it belongs – in your hands.
These resources make seemingly complicated information and tasks easily digestible for the everyday person who has far more to think about than where their money is sitting or should be sitting. Check these out: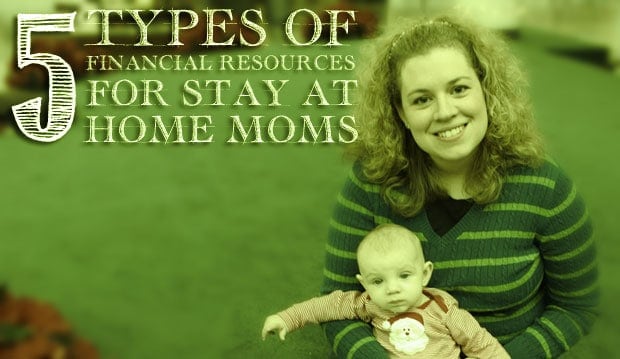 Budget Planning
Step one in putting your family on solid financial footing is getting a firm grasp of where your money habits stand today and where your biggest expenditures are. Free apps like Mint, BudgetSimple, and Goodbudget allow you to set a budget, track your purchases, see a visual breakdown by category, and track progress on savings goals.
You can also choose to receive alerts when your spending is teetering on the edge of too much, as well as reminders for upcoming bills.
Debt
If you are struggling with a heavy debt burden and no repayment plan, it's time to face those fears and diminish them in the process.
Ready for Zero is a free app that helps you to construct a debt repayment plan based on a targeted debt-free date and your current debt load. It easily links to your accounts and offers the added option of tracking your credit score as your financial picture changes. Better yet, it ensures that your motivation stays strong along the sometimes arduous path of getting out of debt. And if you're considering debt consolidation, check out this page for background information before you decide.
In addition, free online financial calculators (like these on CNNMoney or these from Bankrate) can help you understand the exact number impact of certain financial decisions.
Money Saving Tools
Sometimes it's the small, everyday decisions to save money that have the greatest impact on the big picture items of your family's financial health.
Eating out or opting for convenience foods can take a huge bite out of any family's budget, but meal planning can help cut costs with minimal impact on your workload. Say Mmm is a free site that helps you find recipes, plan out menus, and create organized shopping lists. Or Real Simple magazine offers this easy guide for a month's worth of dinners.
When it comes to shopping, RetailMeNot provides a comprehensive list of coupon codes in one place, making it easy to get a discount each and every time you shop. Or, if you're really looking to cut costs, check out Freecycle, a community site that connects you with people giving away what you need for free – everything from books to furniture.
Side Income
Even a small amount of side income can do wonders in lessening a family's financial burdens. If you're looking to pull in some extra money, you don't necessarily have to enter the traditional working world full time. In fact, there are plenty of ways to earn an income around your full time responsibilities as a stay-at-home mom.
Ebay can serve as a yard sale for the 21st century — a quick way to sell items your family no longer needs; or, if you are particularly skilled at finding unique and profitable items at thrift stores or garage sales, you can buy and sell those items as well.
Sites like Elance and Upwork can connect you with freelance jobs that utilize your particular skills – everything from writing to translating to IT programming. The best part is you select the jobs that work best for you.
Retirement Planning
Retirement may seem like light years away, especially when other things like planning for your child's college education are in the forefront of your mind, but your decisions today are literally dictating how life will be for future you.
Wouldn't you rather have it be something you look forward to?
It's essential to create a goal, and work backwards in order to determine what you need to save today in order to be smooth sailing in retirement. Play around with the awesome calculators from AARP and make sure to take a look at what social security will provide for you on the Social Security website.
If you want to delve a little deeper, Forbes offers a well-rounded list of other calculators to check out.
Final Thoughts
Chances are, any question you have about managing your family's finances, any problem you've encountered, or any financial topic you'd like to be more educated on, has been answered, solved, or researched by an expert and put into an easily accessible free resource. It's simply a matter of knowing where to look.
With so much at your fingertips, you now have the ability to take the reins and put your family's finances on the right track. Now isn't that empowering?