As a reminder, this is the second post of a two post series helping you answer the question: Should you sell your house?
The first post looked at the financial considerations of selling your house. I discussed costs in selling and buying, interest rates, whether or not selling will help you get out of debt sooner, how long you've been in the house and the current tax credit consideration.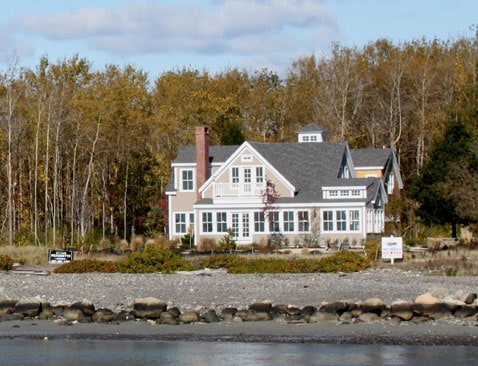 Other Considerations For Selling Your House
This week I'm going to cover some of the non financial considerations in deciding to sell your house. These considerations shouldn't stand by themselves when making a decision to sell or not to sell. Just because this is a new post, please weigh them as a whole and with the first post in making a decision that is right for you.
Do you have a good reason to sell? Is selling a need or a want? Beyond financial questions, your real estate agent is probably going to ask you why you are selling. In fact, anyone looking at your house will probably ask this question. Many people have a need to sell such as a job change, or necessary relocation. Others just want a new house.
The point is really evaluating the necessity of selling. As you can tell from these posts there is a lot to consider and it can be a stressful time if not well planned. So, before you put the sign in the front yard because the bathroom isn't the right color, consider making a list of the reasons to move and ask yourself if it's really worth the effort.
Consider the home or house thing; remove the emotions. Do you live in a home, or do you live in a house? Most men would agree it's a house. But most women look at it well beyond the roof over our heads and see it as a home. Women will typically look at new houses (or homes) in the same way.
While the differences can be funny (I hope no one is offended), the point is both men and women have to take the emotion out of selling. Truthfully, you have to view it as selling a house because that is how the market looks at it. The pictures, painting and drapes that can make it homey, don't count when selling.
Are you willing to put forth the work? There is certainly something to think about here if you are trying to sell an older home. Actually, even in selling a newer home you might expect to do some minor repairs to make it market ready. Anytime you get ready to list you want to make sure your house is visually appealing. Outside it's always a good idea to have fresh mulch in the landscaping, flowers and a neat looking yard. The inside of your house needs to be organized and in order. If you can't organize it others might think there isn't enough space, etc. If you're serious about putting your house on the market, try to make it model home ready. But keep in mind it's going to require some work and time.
Are you prepared for neighbor chatter? Perhaps you've lived in your neighborhood for a while and have become friendly with the neighbors. Unless announced in advance, you can imagine there will be some surprise and a lot of "why" questions when that sign is seen. Yes, you'll have your neighbors asking all sorts of questions initially. While this consideration alone isn't reason enough to sell or not sell, just be prepared for the forthcoming discussions.
Is there a lot of competition? I suppose this could be a financial consideration, but I'll include it here anyway. You and your real estate agent need to evaluate how you will handle the competition within your neighborhood, or even around the same area.
What sets your home apart from others? Do you have some upgrades and are you priced better than others? Do you have a bigger back yard? Consider what is going to make your house sell in comparison to a similar house down the street.
What is the overall condition of your house? Conditions definitely matter in a lot of cases, especially if you're in a market to sell to a family. One of the things I mentioned in last week's article was considering any cost associated to repairs or preparation of your house before listing it.
Think again if you've been putting off fixing that toilet that doesn't flush properly, or perhaps patching the hole in the wall where little Johnny swung his baseball bat too hard. The little things count when showing your house and you have to be willing to put forth some prep effort.
Consider the simple life. Consider if selling your house and buying another one will make your life more or less complex. There is something about house shopping that is similar to car shopping. Have you heard of new car fever? You can easily develop the same thing with looking for a house. Sometimes, you lose site of the fact that your current commute is only 15 minutes. But a move to another house in your dream neighborhood will increase your commute considerably. Is it worth the move?
Check your contentment monitor. Beyond the financials and everything else discussed, you need to dig deep and make sure you're living a life of peace and contentment. Don't get caught up in chasing after the perfect house, or what the neighbor has because it's a never ending race no one can win.
There are probably many other non financial considerations when deciding to sell your house. Do you have any common examples you can share with readers?