For a while now I've been meaning to put together a Cafepress.com store for biblemoneymatters.com, with t-shirts, sweatshirts, bags and other accessories for the frugally minded. I finally did it!
Now you can get your own t-shirt proclaiming your love of being frugal – hot off the press! With sayings like "I'm not cheap, I'm frugal!" and "Credit card? I don't need no stinkin credit card!", you'll have fun telling everyone just how much you love to save!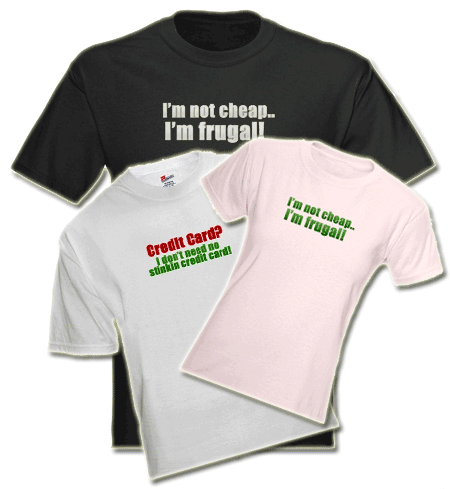 Have an idea for your own t-shirt saying? Leave a comment here and maybe we'll pick a few of the good ones and put them on a t-shirt for you to buy!