Bible Money Matters was launched around the 1st of February 2008 as a place for me to put down my thoughts on matters of my Christian faith and how it affects my finances. Many people believe that faith and finances should be wholly separate, but I believe they are inextricably bound. The bible has over 2300 verses on money, and it is clear to me that our money needs to be informed by our faith.
Bible Money Matters been making some great strides since we launched, and I thought I'd share a few ways that different readers can stay connected with the BMM community. I'd also love to get your feedback in comments below to help us keep improving.
Bible Money Matters Blog
At Bible Money Matters you'll find all sorts of great content. I'll be posting on everything from money saving tips and finance software reviews to bible verses pertaining to money. Each day will bring something a little bit different!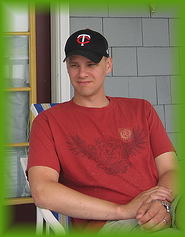 There are a number of ways of following the blog:
Bookmark it – You can simply bookmark Bible Money Matters or set it as your homepage so that every time you log on you will see the latest post.
Twitter – Follow us on twitter – we'll update every time we make a post on the blog, as well as other tips and tidbits!
Facebook – Follow us on Facebook – we update most days with our regular content, as well as giveaways and more.
Google Plus – Follow us on Google + – We share regular updates with users of Google Plus!
RSS Feed – one of the most popular ways that people follow what goes up on the blog is via a 'news feed' or our 'rss feed'. This technology lets you subscribe to our site and be notified of updates on a variety of tools such as Google's 'Reader' tool, iGoogle, MyYahoo and many other news aggregators and feed readers. If you want to use these to subscribe to QTF you'll need to add this feed. There are also extra bonuses for our feed readers, so plug in and stay connected!
Pinterest – Follow us on Pinterest – We share a wide variety of pins from personal finance to DIY home tips.
Daily Email Updates – if you don't use RSS you can still get updates sent to you once a day by subscribing to our feed via email. You can do this by entering your email address at this link.
Social Bookmarking – The last way that people are using to keep track of the latest posts on the BMM blog is via a variety of social bookmarking tools. You'll notice at the bottom of every post on the blog that there's a social bookmarking toolbar like the one below with the words 'share and enjoy!' on it. If you click on the buttons for one of the variety of 'bookmarking' sites, it will allow you to share our site with others. Some of the more popular ones are Digg, Delicious and StumbleUpon. In bookmarking our posts you have a way of finding them later when you need them but you also spread the news about Bible Money Matters to others and help the community continue to grow.
That's a summary of the main ways that people keep in touch with us here at Bible Money Matters.
Give us Your Feedback?
How do you follow what's going on at BMM? I'd love to hear your feedback to help us continue to improve what we have to offer. Email us here.