Have you ever stockpiled items to save money?
A lot of people stockpile when prices are low. A good example of stockpiling is buying 10 boxes of cereal when you can get the cereal for $1 a box versus $2.50. A lot of people plan all of their grocery shopping around this strategy. It can provide a lot of benefits, but it isn't exactly easy to implement, in my opinion.
How Does Stockpiling Work?
I first learned about stockpiling by playing The Grocery Game. The Grocery Game was created based on this method. In short, you buy items when they're on sale at their cheapest prices (the game tells you this by monitoring the trends) and further reduce the price by clipping and using coupons. My wife and I had a closet packed with more food than we could imagine when we played the game. I think we must of had a least 20 boxes of cereal after one shopping trip!
When you get a chance, check out these sites which all provide stockpiling related services.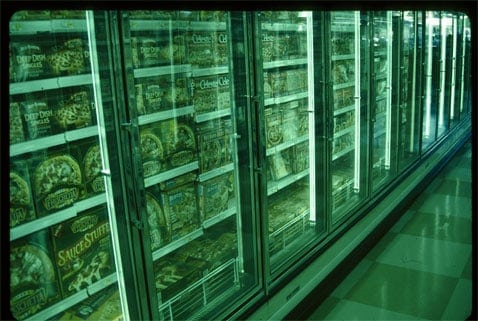 Benefits Of Stockpiling
There are two primary benefits of stockpiling:
Saving Money
Well, as mentioned the main benefit to stockpiling is saving money on groceries. You actually buy items when they are at their cheapest prices. Most items go on sale every 2 -3 months and services like the Grocery Game tell you when to buy items by generating a shopping list for stories in your local area.
Convenience
Eventually, you create your own grocery store at home with all the items you use. You have plenty of the items in supply and simply pull from your stockpile when the need arises for an item versus going to the store.
When you have a need for paper towels, for example, you might typically go to the grocery store at that time (or during your weekly trip) to purchase the paper towels. The problem with this approach is you might be buying the item at the most expensive price. Perhaps it's not on sale, or even worse, you haven't planned ahead and don't have a coupon to further reduce the price.
Drawbacks Of Stockpiling
Based on my experience, there are a few drawbacks of stockpiling you must watch out for.
You Might Use More Than Usual
Having your own grocery store at home certainly makes it easy to use items. For example, you might be more likely to make a trip to the stockpile for snacks. If not careful, you might even be more wasteful knowing you have plenty of supply on – hand.
You Need To Find Room For All Your Items

We were really amazed at how many items we had in our stockpile. It required us to put in some shelves in a storage closet because we no longer had room in the pantry. Some people take stockpiling so far as having items stacked in common areas of the house. Yikes!
You Might Need To Invest To Get Started

Finally, you might be buying items at rock bottom prices, but it may take some investing. We learned this the hard way. I mentioned we maybe had 20 boxes of cereal and many other items in our stockpile. But, we used our budgeted grocery spending money to stockpile and didn't have any money left over for other items we needed during the month. We learned this the hard way a few times and dipped into savings. I think the best way to get started is to use a little extra to invest in your stockpile, or just stockpile a few items at a time. Don't go overboard at the grocery store or wholesale club when stocking up. Also, don't forget to Costco membership discount if you sign up to get deals there.
Have you ever stockpiled to save money? If so, tell us about your experience?