I know there is something about a mosquito, an albino, and "feeling stupid" but, to be honest, I have no idea what the lyrics in "Smells Like Teen Spirit" even mean.
However, the nonsensical lyrics and simplistic melody didn't stop Kurt Cobain and his grunge band Nirvana from creating one of the most memorable songs of the century, dominating the airwaves when it was released in 1991 and only increasing in popularity over the past twenty years. Wikipedia even calls the song "one of the greatest rock songs of all time."
While I don't understand the meaning of the song, every time I hear it I think of one thing: my retirement.
Let me explain.
Living Like A Rock Star
Immediately after marrying the girl of my dreams, I began looking to buy a home. Neither my wife nor I made a lot of money but we had decided that it would be cheaper for us to buy a home than to rent (and far better than living with family.) We began to look at our options and discovered a small duplex that was in our price range. This property consisted of two separate homes crammed onto one small lot. We bought the property, cleaned up both homes, moved into the small one-bedroom home in the back, and put a renter in the home in the front.
Soon after our tenants complained of "flashes of light" coming through their front windows. I thought nothing of it.
Several years went by and various tenants moved in and out. I heard the same story several times and assumed the flashes were the county or the city doing some kind of analysis. Finally one day the tenants got a knock at the door and opened it to several tall, blonde Swedish tourists.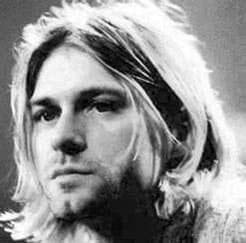 They wanted a tour of Kurt Cobain's house.
I knew Kurt Cobain was originally from my city (Aberdeen, Wa) but little did I know – my duplex was actually his first home. I discovered later that Cobain had actually lived in both homes, moving from one house to the other during the first year of his life. His parents moved again to a new location before Cobain was even two years old – but his brief residency at the two homes was enough to put my little duplex on the tourist route of those looking for a glimpse of Cobain's past.
Despite the cool background story- the "Cobain connection" is not my favorite part about that duplex.
It get's better.
"What could be better than a rock star living at your home?" you ask!
…well, a lot of things.
Jesus
A new Star Wars movie
"DoubleStuf" Oreos
Kittens
You get the point. It's not that great compared to a lot of things.
However, what I'm talking about is the freedom that duplex provided.
Starting Out Is Hard
Life is expensive and your first few jobs probably don't pay a lot. Sure, there are a lot of great tips for saving money, but most tips don't make rent any cheaper or help you earn much more money.
However, buying that duplex did both.
The total cost of the duplex was $80,000.00. With a 3.5% down payment through the FHA loan program (well, it was 3% at the time) the total down payment was just under $3,000 and our monthly payment (including all expenses) was just $600.00 per month. The front home rented for $600.00 per month.
Free living!
My wife and I now lived in our own home for absolutely free. Granted, I needed to fix things when they broke and I had to learn the ins and outs of being a landlord – but we were living for free.
A year later we moved again to a different home (purchased a larger home just one block away) but we still owned the duplex. We simply rented the back house out for $500 per month and now that duplex creates positive income each and every month. Sure, there are maintenance issues that come up every so often (which I usually hire out) and I'm not going to say I always love being a landlord – but starting out with a duplex was one of the best decisions I have ever made.
The Benefits Of A Duplex
I'm not one of those gurus who is going to tell you buying a house is the best thing for you to do.
In reality – buying a home is not right for everyone.
I've purchased a lot of properties over the past several years (including single-family homes, multifamily properties, and even an apartment complex) and I spend a lot of time teaching people how to invest in real estate and buy their first home – I recognize that this isn't the right path for all. I love real estate and especially in the financial leverage real estate has for investments – but others might hate the idea of investing in any type of real estate.
However, if you've weighed the options and believe that home ownership is a path you want to pursue, buying a duplex is an excellent option for your consideration. Let me explain a few reasons why:
Easy to Qualify For: Qualifying for a small multifamily property (duplex, triplex, and 4-plex) is exactly the same as trying to qualify for a single family home. You can often times get into a property like this for as little as 3.5% down payment using the FHA loan program. The FHA even has programs that will allow you include "rehab" money into the loan so you can fix it up nice. Additionally, some banks allow you to use the income you'll be receiving from rent to help you qualify for the loan.
More Money: Obviously, if you "buy smart" – your duplex can provide extra cash to help pay the mortgage, cover you during hard times, or even live for free. This is also an excellent way to pay down your mortgage faster (by applying the rent payment toward paying down your loan.)
Less Risk: One of the most significant benefits of having multiple units is the decreased risk you have of losing your home if something bad happens to your income situation. This benefit increases if you buy a triplex or a four-plex, as the risk is more diversified.
On the Job Training: If you are considering using real estate as part of your future investment strategy, a duplex that you live in can be a great way to learn how to effectively manage rental property. Being a landlord is not always fun, but 80% of the hassle can be eliminated by simply buying smart and managing effectively. Most "burned out" landlords I know became so by treating their rentals as a relaxed hobby rather than a business. By starting small, you will learn how to grow your investment portfolio in a smart, scalable way that won't make you hate your life as an investor.
Jump Start for your Financial Future: Chances are you don't want to live in a duplex for very long. However, your first home is seldom the home you stay in. By purchasing a duplex with a long term, fixed rate mortgage (the only type of mortgage you should ever get) you are able to control that property for the rest of your life. Because the property is your personal home, you get to take advantage of the incredibly low interest rates for your primary residence – which translates to low monthly payments that stay the same while rent climbs higher year after year. Purchasing a duplex can be an excellent jump-start to your retirement planning, even if that event is years away.
You Don't Need To Be A Rock Star To Buy A Duplex
As I said before, owning property is not for everyone. However, making your first home a duplex (or other small multifamily property) can be extremely advantageous for you and your financial future. Not every duplex (or even most) are worth buying, but finding a good deal using math that makes sense is the key to success in real estate. I highly encourage you to take a look at some duplexes if you are itching to buy a home. It might be the difference between success and just wishing for a home. The "Cobain Duplex" is not my favorite investment property because of it's unique history – it's my favorite because of the financial helping hand this home gave me when starting out and continues to give me every month.
Have you considered buying a duplex? I'd love to hear your thoughts (positive or negative) on making a duplex your first property or any other real estate questions or comments you might have. Please leave me a comment below and let's talk about it!
Brandon Turner is an active Real Estate Investor, Entrepreneur, World Traveler, Guitar Player, and Husband. He is located in Grays Harbor, Washington and enjoys finding killer Real Estate deals, leading worship at his local Calvary Chapel, bonfires on the beach, backpacking Europe, and speaking in third person. If you'd like to get a free copy of "7 Years to 7 Figure Wealth," Brandon's first eBook and personal manifesto regarding the quickest and most stable way to financial freedom through real estate, please visit his website at www.RealEstateInYourTwenties.com.