If you've missed credit card payments, or other loan payments consistently, your account may have been sent to a collection agency. Collection agencies contact debtors all the time and try to get payment, or to pay off on the loan.
Some of them are fair in their practices and others are not. Many of them try to get you emotional and scare you into paying. However, fair debt collection practices establish that a debtor cannot be harassed by a debt collector. If you're being harassed take action by reporting them to the Fair Debt Collection Agency before doing anything else!
So, how do you handle a situation in which you owe, but cannot pay and your account is in the hands of the collection agency? Let's look at some tips to use to help you through such a situation. But don't use these tips in place of working with a qualified financial counselor or from discussing your situation with a legal expert. Especially, if you think you're about to be sued.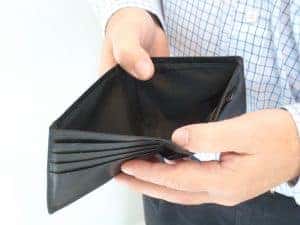 Take Responsibility
The first thing to remember is that it's your responsibility to pay. You accepted the loan, or purchased on credit. It's not ethical, moral, or Biblical to ignore this important obligation and responsibility. Most people, who have the motivation to pay, even though they are challenged to do so, will come out with a positive result.
Organize Your Finances
Make sure your financial situation is in order. This includes a well written budget, financial statement and debt repayment plan. If you can't build these tools yourself, it's time to reach out to a trained financial counselor who can help you do so.
Don't Run Away From The Problem
Keep in mind it's never a good idea to run away from your problem. If you ignore the situation, you'll most likely end up getting sued for the debt. So, the advice here is to be motivated to do the right thing and run at the problem to get it resolved.
Write A Letter
Even if you plan to pick up the phone and call the creditor, you should write a letter explaining your situation. The letter can be used as a script for the phone call as well as for follow up after the call.
Make sure you always follow phone calls with a letter in the mail that states exactly what was discussed and agreements reached (as you understand them). Always keep a copy of the letter and after you sent it.
Credit cards.com provides some great tips on how to write a problem and solution script.
Call Or Write?
Should you call or write? Some will tell you to never talk on the phone with creditors. I think it's a judgment call based on the situation. If the discussions can be productive, it's probably okay to talk on the phone. But if they become unproductive, harassing or emotional, it's best to use mail correspondence. Dave Ramsey often mentions you should refuse to talk to creditors that can't have adult conversations.
Have Regular Conversations With Creditors
Talk often, but not too often. Dave Ramsey says to don't talk to creditors more than once every two weeks because your situation won't change enough in that time period to provide updates.
Agreements with creditors
Get an agreement or a settlement in writing. Never give electronic access to your bank account or provide post dated checks. Make sure you receive the payment arrangement in the mail before taking action to pay. You might consider having a lawyer review it.
Honor Your Commitment To Pay Off Debt
Stay committed to the plan. If you agree to the payment plan make sure you stay committed. Again, it's your responsibility to manage money wisely and if you've made the payment agreement, stick to it!
Final thoughts
What if you can't pay? You'll have to make some tough decisions. Most likely, you will need to get an extra job to generate more income, sell stuff, or even downsize your house to get back on track.
Money management boils down to addition and subtraction. You need more coming in than going out. If you have a lot of debt and owe creditors, you'll definitely need to look for ways to make extra money. It may result in less free time and more hard work, but it's your responsibility to pay off the debt and get back on track.
Still, there are some situations which are broken beyond immediate repair. Good organizations to contact in this case are Crown Financial Ministries or Financial Hope.
What do you think about dealing with or talking to creditors?