For many of us Christmas is one of happiest times of year.
We celebrate the birth of Jesus Christ, and the wonder of His birth.
It's a magical time of year for the kids, but for adults, it can become one of the most expensive.
According to the American Research Group, Inc, families planned to spend an average of $983 for gifts in the 2017 holiday season. That's almost $1000!
Shoppers around the country say they are planning to spend an average of $983 for gifts this 2017 holiday season, up from $929 last year according to the 33rd annual survey on holiday spending from the American Research Group, Inc. Planned gift spending for 2017 is $54 above spending in 2016.
Instead of being part of that trend, this year it might be a good idea to plan ahead, save for the gifts you are going to buy.
Get creative about the gifts, decorations, and activities you engage in – in order to make your Christmas a bit more frugal and meaningful. It's time for a frugal DIY Christmas!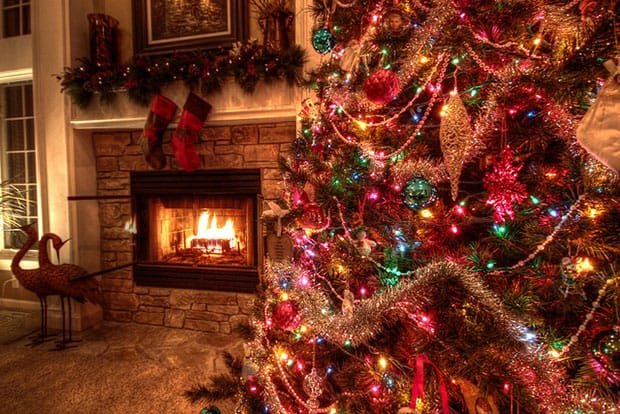 Join me and Tom Drake of the Maple Money Podcast as we talk about having a frugal Christmas!
Plan Ahead For Christmas Costs With A Christmas Budget
The average family plans to spend close to $1000 on Christmas expenses. That's a decent chunk of change. The problem? Most aren't planning ahead for those expenses.
Only 13% of consumers actually save money throughout the year in anticipation of the holiday season (Time.com)
If you don't plan ahead for those expenses they can sneak up on you, and you may find yourself putting all the gifts on the credit card.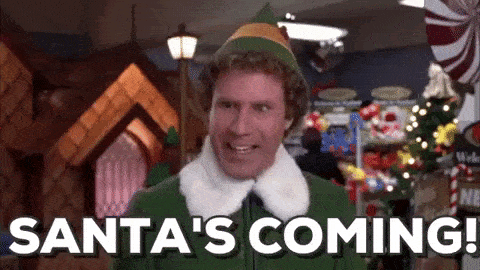 No one wants to be paying for their Christmas gifts for months into the new year!
This year I suggest figuring out how much you're going to need to pay for your gifts, and then save up for that cost throughout the year.
Be different and come up with a Christmas budget!
So how much should you spend on Christmas gifts?
One rule of thumb that I've read says that you should never spend more than 1 week's salary on your Christmas gifts.
So if you're making $50,000, for example, divide that by 52 and you shouldn't be spending more than $950 on Christmas gifts.
Honestly, unless you have an extremely large family that you have to buy gifts for, I think even that is probably too much. I'd probably cut that number in half, making it about $500 for the average family. Think about $100 per person. If times are tough in a given year, cut it back to $50-60 or less if need be.
Whatever number you decide on, add a line item to your family's budget, and start saving for that expense.
At our house, we use You Need A Budget and Tiller Money to keep track of our finances, and we have added a line item in our budget for "gifts".
Setting Up Automated Transfers
Once you've got a budget set, and a line item added to your software, how should you save?
You can either just set up some automated transfers to your savings account that happen throughout the year, or if you want to try something a little more fun you can use an automated savings app to regularly make small incremental transfers into a savings account so that by the end of the year you have enough saved to pay for Christmas.
Banks and apps that can automate saving for a goal:
We use or have used a combination of the following banks over the years to automate our savings.
So get a savings account that allows you to automate saving money, create a savings goal, and set up your accounts to save automatically.
Then at the end of the year, you'll be ready to buy your gifts, with cash in hand!
Ways To Save On Christmas Gifts
There are things you can do to cut back on how much you spend on gifts. Be more frugal with your Christmas gifts!
Shop at a bricks and mortar store: The American Research Group, Inc, found that people who shop online for Christmas gifts end up spending on average 9% more than those who shop at brick and mortar stores. So do your shopping at the stores, and be willing to shop around for the best price!
Shop earlier in the year: They also found that people who start their shopping earlier in the year, even as late as November, tend to spend quite a bit less than those who shop in December. Do one better, wait until after Christmas this year, and buy a bunch of gifts when they're on clearance. Then save them and gift them the following year!
Stack your discounts: Don't forget to save money when shopping by using cash back sites (Rakuten, Swagbucks), coupons and coupon codes (Honey Extension), and shopping when things are on sale or at the best price. Stack the discounts you get through all those things to save the most!
Don't think the spirit of Christmas is about "stuff." You can have a giving spirit without having a negative checking account. Don't forget the reason for the season. – Dave Ramsey
With all that said, there are a lot of frugal gifts that you can put together that will be a big hit. You don't have to spend a ton to give a great gift!
Frugal DIY Christmas Gifts
At our house, we like to give gifts that help to create a shared experience, that help to strengthen a relationship, or that acknowledges a person's personal tastes. I'll list a few of the types of gifts we like to give, that don't cost an arm and a leg.
Christmas Gift Packs & Themed Baskets
We love to give this type of gift because you don't have to necessarily buy a big-ticket item, but you can bundle several smaller ticket items into a nice package that someone will still really enjoy.
Put together themed gift baskets with inexpensive items: One year I gave a movie night gift basket with a recent movie, some movie candy, popcorn and a popcorn bucket. Relatively inexpensive and fun!
Book and movie packs: Buy someone a movie, and the book the movie is based on!
Home baked goods: Homemade bread, pastries, cookies and more are almost always appreciated.
Outdoorsman gift pack: Put together a gift pack with a Leatherman Micra, a pair of choppers, and an aluminum water bottle (or your choice of other outdoor gear)
Craft Kit: Put together a crafting kit with things like markers, glitter, scissors, clay, crayons, glue, paper, etc.
Personalized Christmas Gifts
Personalized gifts are great because they are personal, they show that you've been thinking of that person individually. They can be personalized either with the person's name or initials, personalized by giving a nod to something that person likes, or by giving a nod to memories that are shared with that person.
A memory jar: One year someone in the family asked everyone to write their favorite memory with a person, and then put them all on slips of paper in a jar. When the person wanted to they could pull out the jar and read a treasured memory.
Hand make something: One year my wife made blankets for people, choosing the fabric based on a favored sports team or interest. Relatively inexpensive, but people loved them!
Decorated handprint plate: one year my son and I made a decorated handprint plate for my wife. She loved it, and it provided a memory she cherishes.
Personalized calendar with you and the gift recipient: Take a bunch of photos of you and the gift recipient together, and create a personal calendar.
A memory photo book: Pull together photos of the gift recipient over the years on big trips, family gatherings, and more – and then print a photo book from Shutterfly or another service.
All of my favorite things gift: Buy a person's favorite things and package them together. Favorite candy, favorite food, favorite artist's CD, etc.
Christmas Gifts To Create Community
We love to give gifts that will help to create a sense of community in the family, or that will give us things to do together.
Board games: buy a board game, a gift that gets the family together and keeps on giving all year long! Even better, if you can find some board games at garage sales or on ebay, create a themed game night gift basket (see above)!
Tickets to an event for you both: Buy tickets to a play or other local event. My grandfather used to take the grandchildren to see the Nutcracker Suite every year!
Books to read at bedtime: Give a set of books to read at bedtime – creating time to spend with your child.
An annual "letter to you" book: My wife and her godmother do this every year where one of them originally gave a gift of a leatherbound journal, and they then take turns writing a letter to the other person talking about what's going on in their lives. They've been doing it for years.
DIY Christmas Gifts
When it comes to gifts that you make yourself, finding ideas is as simple as heading on over to Pinterest. Pinterest has a myriad of different things that you can make that people would love to get, just do a search for "DIY Christmas gift" or something similar.
Here are some Christmas gifts you can make yourself that anyone would love to get.
Write a monthly letter to a friend: In this day and age of instant communication, take the time to write a friend a monthly letter – giving them the first one at Christmas. Be as creative as you want – but make it fun for the giftee!
Make some baked goods: Are you known for your amazing chocolate chip cookies? Bake some and give them as gifts at Christmas!
Create a DIY cookbook of family recipes: If your family is known for cooking, put together a nice family recipe book. There are a bunch of sites that can create a nice spiral bound cookbook for low cost.
DIY weekly family menu board: Make a family menu board a frame with a glass front, patterned scrapbook paper, dry erase markers and a sharpie.
Bath bombs: Make bath bombs, like these DIY peppermint bath bombs made using baking soda, citric acid, essential oil, carrier oil, and a silicone mold.
Make a custom DIY key hook: Make a customized key hook to hang by the door.
Make ceramic photo coasters: These ceramic photo coasters can be made relatively inexpensively using 4×4 white tiles from lowe's, some 3.5×5 photos and some clear acrylic spray.
Glowing photo luminaries: Get a glass jar, vase or other glass container from the dollar store. Print some of your favorite photos on velum, and make a photo luminary. Very cool.
Custom gold design coffee mug: Buy a cheap plain white ceramic coffee mug at the dollar store, spray a design or letters in gold paint and clear sealer for ceramic, and you've got a cool custom gold coffee mug!
Reindeer beer: Get a 6 pack of your family member's favorite beer or soft drink, and then add a red nose, googly eyes and antlers made from brown pipe cleaners. I'd love this in a Guinness reindeer please!
DIY coffee mug holder: With a few wood scraps and a few brass hooks you can create a cool coffee mug tree.
Framed picture – with family or the giftee: Buy a nice looking frame at a thrift store, and have a photo printed to insert into it.
Frugal DIY Christmas Decorations
If you're like the Griswolds in National Lampoon's Christmas Vacation you could find yourself spending hundreds on Christmas lights and other decorations. You don't have to spend that much, however, to have a festive holiday. Forgo the expensive store-bought decorations, and have some fun making your own with stuff you have around the house!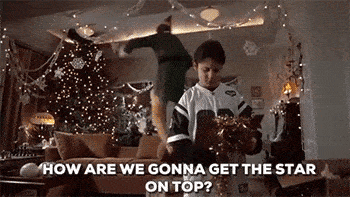 Here are links to a few DIY Christmas decorations that you can make yourself save a little bit of money on decorating!
Have your own ideas for frugal DIY Christmas decorations? Tell us about it in the comments!
Frugal Christmas Activities
Christmas doesn't have to be all about gifts or decorations. Really the most important thing at Christmas is to be spending time with our loved ones, enjoying each other's company and building new memories.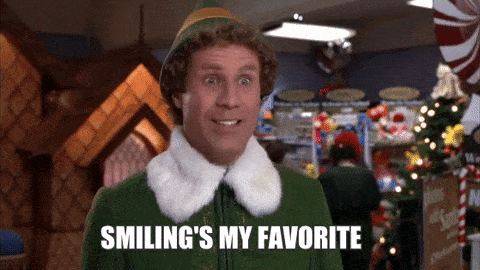 Here are a few frugal Christmas activities your family can do together this holiday season, beyond smiling, to have a little cheap family fun!
Going sledding: We used to go sledding at a big park near our house. One particularly steep hill was called "Suicide Hill" because it was so dangerous. We had a lot of fun!
Christmas light viewing: Just about every year my family maps out a route, piles into the car and then drives around our area to see large Christmas light displays. One display near our house is sponsored and has a tent up where families can get free hot chocolate and make a Christmas craft! Use Christmas Light Finder to map your route!
Building gingerbread houses: At our house we've always made the gingerbread houses using graham crackers. It's a ton of fun! Just try not to eat too much of the frosting and candy decorations!
Caroling: My family sings and plays instruments, so some years we would walk around a local nursing home to sing for the residents. They really appreciated it, and it was fun!
Read Christmas stories and drink hot cocoa by the fire: Snuggle up by the fire, grab a Christmas cookie and some cocoa, and lay back for a fun winter tale!
Make Christmas cookies: We all have fond memories of sneaking off to steal one of Grandma's Christmas cookies that were cooling on the stove. Make some new memories making cookies with your family.
Have a Christmas movie watching party: Watch old favorites like White Christmas, How the Grinch Stole Christmas, Elf or Miracle on 34th Street. Make some white chocolate Christmas popcorn to eat while you watch!
Make Christmas pizzas!: Make a snowman pizza, a Christmas holiday wreath or a Christmas tree pizza!
Make a "What do you want for Christmas" video: Ask everyone what they want for Christmas this year, and watch last year's video of the same question.
Do an annual Christmas picture – in the same spot – everyone standing in the same position: Take an annual Christmas picture with the family – in the same spot, in the same outfits, or something along those lines. Compare photos over the years.
Volunteer together at a local charity: Our family likes to volunteer at a charity called Feed My Starving Children where we pack meals for needy kids. It's a lot of fun, and you're giving back at the same time!
Put on a concert, or a play: Get all of the members of the family that want to participate, especially kids, and put on a simple play for Christmas!
Pack a shoebox for operation christmas child: Set aside some time and supplies in order to pack a shoebox for Operation Christmas Child. Give a child in need a Merry Christmas!
Celebrate Christ's Birth, And Spend Time With Family This Christmas
Christmas in American culture can quickly become very commercial, with it becoming more about the toys, decorations, and gifts, and less about the important things – like faith and family.
While it's great to celebrate the day and partake in holiday traditions, don't let the busyness and consumerism of the season rob your joy in the true meaning of Christmas.
Merry Christmas!
Have your own holiday traditions, frugal gifts, or decorations that you care to share? Leave a comment!