This past week I was reminded of just how easy it is to become complacent and allow ourselves to treat our things as disposable. Instead of taking care of the things we own and fixing them when they break, we just throw them out. I know I've fallen victim to this consumer mentality more than once.
So how does this mentality play out? It's in the everyday decisions we make when it comes to the things we own. We buy a laptop, and when it starts slowing down – instead of uninstalling some programs or cleaning up the hard drive, we buy a new one. A digital camera starts giving an error message? We send it to the trash instead of looking it up to see if it's under warranty or easily fixable.
Could we save a lot of money if we just took the time to take better care of our things, and looked into ways of fixing them when they break?
An Ipod Touch With A Failing Screen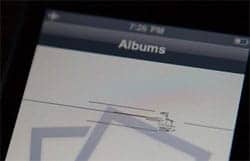 I bought a 1st generation refurbished Ipod Touch, way back when the 2nd generation units were coming out. I've had the Ipod for years now, and it has served me well. This past fall, however, the Ipod's screen started to do something funny. I first noticed that there were a couple of dead pixels right in the middle of the screen. At first it wasn't too bad, but as time went on it seems that the dead pixels were contagious, and more adjacent pixels started to go bad. Over the course of a few weeks almost the entire middle of the screen was now covered up with dead gray pixels.
At the time I looked into getting the screen replaced by Apple, but they wanted some exorbitant amount in order to replace it, almost as much as I had paid for the refurbished unit in the first place. I decided to pass on getting it fixed, thinking that the only place to get it fixed right was at the Apple store. In the end I bought a replacement music player, but instead of buying another Ipod for $250 or more, I ended up buying an non-activated Android phone for $85. It does more than that particular Ipod did, for much less than a new one would cost.
I felt like I had gotten a pretty good deal on the new phone, but a week or so ago I was trying to figure out what to do with the old Ipod, whether I should try to sell it for parts on Ebay, or just get rid of it. I tried a search on my dead pixel issue, and found that having the LCD screen go bad was a fairly common issue on those old Ipod Touches. In fact, it was so common that instructions on how to fix it were widely available, as well as a replacement screen was extremely affordable. You can get a new LCD screen for around $15. I think now I'll be buying one of those replacement screens and fixing the Ipod. I wish I had done that in the first place, instead of being so ready and willing to dump it for a new gadget.
Buy quality items, maintain them and fix them when they break, and you'll save a ton of money in the long run.
Click To Tweet
A Razor That Has Lost It's Edge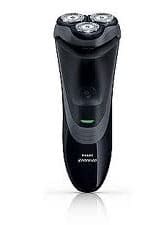 For a while now my electric razor has been headed downhill. It hadn't given me a close shave for quite some time, and at times it would feel like it wasn't really cutting at all. I assumed that the razor, which I've had for years, was on it's way out. I did a tentative cleaning of the razor, but it didn't really help much. I decided to buy some new blades to see if that would help.
When I looked for new blades for my razor I found that 3 new rotary blades would cost almost $35. The cost of a newer and better razor would be only a bit more, around $60. I decided to buy a whole new razor. When the new razor came from Amazon, it had been damaged in shipping, so I had to send it back. At that time I decided to take a second look at the old razor. it was then I realized that I hadn't really given it a very good cleaning.
This time I opened up the unit and disassembled everything, and soaked all the parts in the sink. A whole lot more gunk came out of the parts, and after using a brush to complete the process of cleaning each piece, I put it back together. It was a whole lot cleaner now, and when I turned it on, it was humming like a whole new razor. I used it to shave and it was like a brand new unit! Just taking the time to clean all the parts and reassemble it had given it a whole new life. Next I'll be testing out a tutorial on YouTube that shows you how to sharpen an electric razor's rotary blades. I returned the new razor for a refund, and saved myself $60.
Try To Fix Things Before Discarding Or Replacing Them
But godliness with contentment is great gain. For we brought nothing into the world, and we can take nothing out of it. 8 But if we have food and clothing, we will be content with that.1 Timothy 6:6
Something I've learned from having these items break is that far too often we're so ready to discard or get rid of a product that has shown some wear and tear, even though it can be fixed and end up as good as new. We aren't content with what we have, we want more.
It's easy to fall prey to the lure of the shiny and new, but more often than not we just don't need it. Even if you do end up buying something new, maintaining and fixing your items will mean that you can sell them for more when the time to upgrade does come.
What are your thoughts? Have you recently decided against trying to fix something because you wanted something shiny and new? Did you fix the item to keep, or at least so you could sell it for more – and help to pay for the new item?