Here is a financial myth that I've believed for far too long:
Myth: If it makes the most math sense it must be the right choice.
Reality: We must work the math system for a period of time so that we can ignore the math.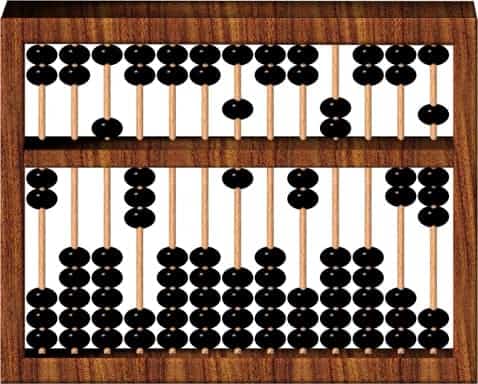 You cannot ignore the math for your entire life. In fact, the problem with most people is that they try and ignore the math. They spend more than they earn. Borrow beyond their capacity and end up upside down in debt. Math is a reality.
However, if you play by the math rules starting young and early then what makes the most math sense is no longer the right choice. In fact, math (money) is a terrible life motivator. Seriously, who wants to spend the rest of their lives doing ONLY and ALWAYS what looks the best on paper and increases your net worth.
Personally, I think I'm here for something different and something more. I want to glorify God. To work with people. And, to do something I'm passionate about.
Career: Follow Your Passion Not Your Checkbook
I'm not in a very lucrative career field. Last time I checked the ministers salary isn't ranking at the top of any salary scale. So the question is – did I make a poor career choice because it is not the best paying job in the world?
Absolutely not. I followed a call. In the process I've had the opportunity to see, do, and experience some amazing things by the grace of God. Personally, had I gone out and done something just to earn an income I'd feel like a sell out.
Similarly, my wife works at home (and she works hard too). She could make more money outside the home. But, we never, never once, ran the math on this decision. We knew it was what we wanted to do and we did it. The only decision we made is that we would make whatever sacrifices necessary to make it work, and we did.
I love my family. I love the healthy and positive environment that my wife has fostered with our kids. Not for a second (or even a millisecond) do I regret that choice. I wasn't the best math choice, but it was and is the best choice for our family.
School: Chase A Dream Don't Chase A Deal
I walked away from a full tuition scholarship, sort of. When I was considering my school options I had a full-tuition scholarship and (though I wasn't crazy about the school) I took it. I actually liked the school and made a lot of great friends. However, the whole time I had this feeling that I had settled for something just because it made the most math sense.
I wanted something more. I wanted to follow a dream. I wanted an adventure. So, after completing my Associates Degree, I transferred to a much more expensive school and in the process even had to take my first student loans. That decision let me to meet my incredible wife.
Had I decided to do what made the most math sense I'd probably be regretting my education "compromise" today.
Saving for Retirement: Yes, At Some Point You Can Stop
I'm sure we've all seen those charts – one person saves $2000 per year starting at age 21 and finishes at age 31. Another starts at age 31 and saves $2000 for the rest of his life. And … the first guy ends up with more money.
The problem is this. That first person CAN'T stop. They have 'a great head start' so they want to capitalize on the opportunity. They've done so well, but now become compulsive about increasing those earnings.
Is there ever a point when you've saved enough for retirement? Once a person is saving enough for retirement (or has saved enough) shouldn't those funds be available for something else?
Here, then, is my suggestion.
Do the right math stuff early and often. Then, with wisdom, when you are ahead of the game follow your passion and ignore the math.
When To Break The Math Rule
The problem is this. Too many people break the math rules too often and then they are enslaved by their debt.
To do the things I'm talking about above you must be extremely frugal, flexible, focused, and disciplined. You can only break the math rules so many times before they burden you. It is about knowing exactly when you want and breaking those rules. Just don't spend the rest of your life doing what makes the most math sense. Follow the math rules for just long enough until you are in a place where you can take a stand against the math.
Is math the king of the financial jungle? Should you always do what make the most sense according the the calculator? Have you ever gone against the math to follow a dream? Do you regret it or are you glad you did it?