Over the course of the last few months we've been talking quite a bit about incentives that the government is giving first time homebuyers in order to prod them into buying a home.
First there was a $7500 loan that homebuyers could pay back over time. That wasn't an amazing deal, since you had to pay it back, but many took advantage.
Then earlier this year a new incentive was passed that gave first time homebuyers an $8000 refundable tax credit that they could claim on their 2008 or 2009 taxes. When the FHA announced that you could use that $8000 credit towards a down payment, the deal became even sweeter. Within the past week or so legislators began debating whether they should pass an additional $15,000 refundable tax credit for all homebuyers.
Besides all the tax credits that are being handed out right now, interest rates on home loans are still relatively low in comparison to where they were even a couple of years ago. In 2006-2007 rates were upwards of 7% for many homebuyers. Now you can still find a rate below 5%.
It's a buyers market, with home prices in many areas dropping upwards of 10-20% in the past year.
If I were looking for a house right now, it would seem like an extremely good time to buy!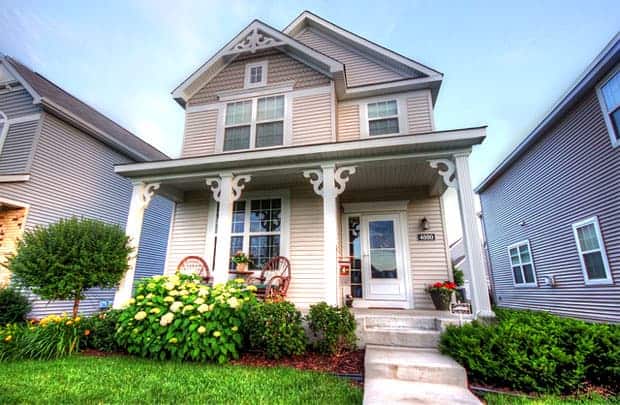 Just Because It's A Good Time To Buy A House, Doesn't Mean It's A Good Time For YOU
It can't be denied, the market for first time homebuyers is pretty good right now. But the question is this. If the market is this good, should you be trying to buy a house – even if you're not really ready?
I've talked with friends who are considering buying a house right now. They've rented for years, and have recently become debt free. They even had the foresight to start saving up for a down payment of 20%. For them, I think right now is the probably the perfect time to buy. They can probably get more for their money, and save thousands in interest because of the lower interest rate they're getting.
I know another couple that is in a different situation. They're in the middle of paying off a substantial amount of debt, and it's to the point where there debt payments are a big chunk of their income every month. They also would like to buy a home instead of "throwing away" rent money every month, and they could probably find a house for about the same monthly payment as their rent payment.
If I were in their shoes I'm not sure i would be looking to buy a house right now, even though they could do it for the same cost as the rent. The problem is, there are a lot of costs associated with home ownership that people don't think about.
First, when closing on a home you're probably going to have closing costs, escrowed taxes and insurance, along with a ton of other small fees. Add to that the ongoing maintenance and utility costs that go along with owning a home, and it quickly becomes an extremely expensive proposition.
So when you take the costs of home ownership (which WILL be more expensive than renting in most cases) and throw in a bunch of consumer debt, I think the risks of buying a home, even in a buyer's market can really outweigh the benefits. The blessing of home ownership can quickly turn into a curse if even one or two small unforeseen events happen.
Lose a job or have a medical emergency, and you can end up barely making ends meet, or getting behind on your mortgage payments. You'll end up becoming a slave to your nice new home.
Buy A Home When The Time Is Right For You
My advice when considering home ownership? Buy a house when the time is right for you, not when the market says the time is right.
If you're struggling to get out of debt and are on a strict budget, the time probably isn't right. Get your financial house in order, pay off your debts, and start saving for a 20% down payment. Buy when you know the home will be a blessing and not a curse.
If you're doing well financially, you've paid off all debts and you've got a nice down payment saved, the time might be right. Talk it over with your spouse, find a house that will fit well into your budget, and take a look into all the programs available now for first time homebuyers. You may find yourself an extremely good deal.
Have you been considered buying a new home right now, even though you're not completely ready? Have the good rates and low prices made your decision a tough one? Have you given in to buying a house even if you weren't ready? Tell us about your experience in the comments.