Stimulus Package Good For First Time Homebuyers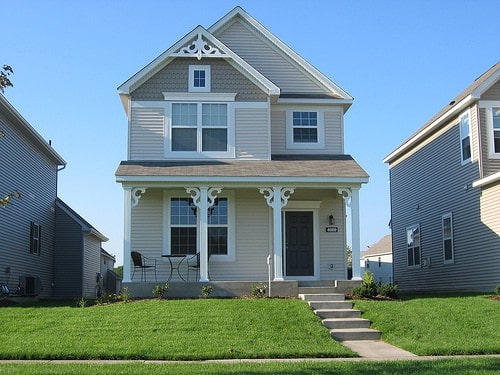 The 2009 Economic Stimulus Package passed and was signed into law earlier this week. On Wednesday I posted about what parts of the stimulus bill will affect individuals, and what benefits you can receive from the stimulus package.
Today I thought I'd take a closer look at one of those benefits that first time homebuyers can expect to receive if they buy a house this year, the $8,000 tax credit. This really just makes it that much more of a buyer's market!
What The Stimulus Bill Says
In Sec. 1006 of the 407 page Stimulus bill you'll find the information about the home buyer's tax credit. It reads:

Extension of and increase in first-time homebuyer credit; waiver of requirement to pay
What does this mean? It means that first-time buyers can claim a credit worth $8,000 – or 10% of the home's value, whichever is less – on their 2008 or 2009 taxes. To qualify for the credit, the home must be purchased between Jan. 1, 2009 and Nov. 30, 2009.
You cannot have owned a house for the past three years to qualify as "first time" buyer. You also must live in the purchased house for at least three years, or you will be obligated to pay back the credit.
The tax credit does come with some income restrictions. To get the credit, homebuyers have to earn less than $75,000 for singles or $150,000 for couples. If you make more than that you may qualify for a partial credit.
Getting the credit should be pretty easy, just claim it on your return. No other forms or papers should need to be filed, and if you have already completed your return, you can file an amended return to claim the credit.

How To Get Your First Time Home buyer Tax Credit
A review of the provisions of the first time homebuyer tax credit:
You cannot have owned a home for the past 3 years to qualify as a "first time" buyer.
It applies to homes purchased January 1, 2009 through November 30, 2009.
You must keep the home for three years.
The credit is refundable.
The credit is for $8,000 or 10% of the home's value, whichever is less.
It phases out for incomes between $75,000 to $95,000 for single and $150,000 to $170,000 for couples.
Remember, when buying a home it's best to buy something you can afford (no more than 25% of your income), to put down a large down payment (at least 20%), and to get into a fixed rate only 15 year mortgage if you can. I talk more about this on my post about Financial Peace University's lesson on real estate and mortgages.
Are you looking to buy a new home this year, and if so, will you qualify for this tax credit? Do you think this will help to stimulate the real estate market? Tell us about it in the comments!