Buy A New Automobile, Get A Deduction!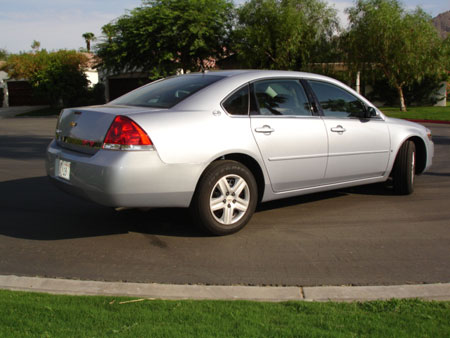 Earlier this year President Obama signed into law the economic stimulus package. I posted about how individual taxpayers are affected by the stimulus bill, and looked at some of the things they can expect to receive.
One of the things added to the bill was a temporary provision that allows people who buy new automobiles in 2009 to deduct any state and local sales and excise taxes on that purchase from their taxable income.
Details of the sales tax deduction
Deductions available to purchasers of new cars, light vehicles, RVs or motorcycles in 2009.
Deduct state and local taxes and any excise taxes charged on the purchase.
Available to those earning less than $125,000 ($250,000 for joint filers).
You can deduct the sales tax on the first $49,500 of a car purchase
This deduction will be what's known as an above-the-line deduction, which means you can take it regardless of whether you itemize other deductions on your tax return.
An Illustration Of How The Tax Deduction Works
Let's look at a quick example of how the tax deduction would work in the real world. Let's say you buy a new car for $20,000 this year, and had a trade-in of $9,000. Typically states would tax the difference between the new car and the trade, which in this instance would be $11,000.
At a tax rate of 6.5%, that would mean your deduction in this case would be about $715. Tax rates vary by state, so your deduction will be based on the tax rate in your state.
If you are buying a $20,000 car with no trade, you would reduce your taxable income by $1300 (at our example 6.5% tax rate).
The estimated cost of this provision is expected to be around $1.7 billion dollars.
Still confused about how the deduction works? Check out my article answering 7 common questions asked about the new car sales tax deduction.
I'll Still Buy Used Cars
Personally this tax deduction isn't enough to get me excited about buying a new car. For me, buying a 2-3 year old used car and paying cash is still the only way to go! As soon as a new car gets driven off the lot, it loses a huge chunk of it's value. When buying a depreciating asset like a car I think it's best to cut your losses as much as you can, and buy after the biggest chunk of it's value has already disappeared. Check out this post on Dave Ramsey's idea of how to drive free cars and retire rich and another about things to do, and not to do, when buying a used car!
Does this tax deduction make you more likely to buy a new car this year, or will you still buy used when the time comes?