Last week after searching for a several months, and after having a tough time closing our old account with Bank of America, we finally signed up for a new high yield savings account.
We had gone back and forth with several banks, but we finally decided on an Online Savings Account with Ally Bank. The reason? The higher than average savings rates, good customer service while doing our research, and good reviews elsewhere.
We also considered seriously an Everbank Savings Account and an account with Bank of Internet.
Only now after I had opened the account did I discover that another account that we were researching probably should have gotten some more of our interest because the rate was actually higher than I thought it was (currently 2.10% APY) and the bank had a decent reputation. That bank was Discover Bank.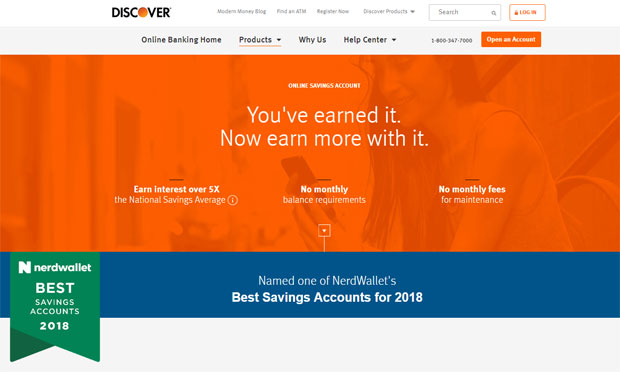 Discover Bank History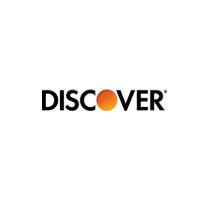 Discover Bank was originally known as Greenwood Trust Company, and it first opened it's doors in Greenwood, Delaware in 1911. They were renamed as Discover Bank in 2000.
Up until just recently they only offered a money market account type, but since then they've expanded their offerings to include a full online savings account, along with several other account type options.
Since doing so – and since their rate is near the top of current offerings, they've quickly become one of the industry leaders in the high yield savings account sphere.
Is Putting My Money With Discover Bank Safe?
With Discover Bank your money will be safe and sound because the bank is FDIC insured, and has been since 1934. If you deposit your money and the bank goes under, you'll be fine – as long as you don't have more deposited than the FDIC insurance will cover. Currently that amount is $250,000 per depositor.
Features Of A Discover Bank High Yield Savings Account
Discover Bank's High Yield Savings Account has a good number of features. Here are a few of them:
Low opening deposit ($0) plus no minimum balance
Set up automatic transfers from any checking or savings account
Rated 5-star Safe & Sound by Bankrate.com
Bankrate.com Top Tier Winner for consistently high yields
Fast and free online money transfers
24/7 live customer service
FDIC-insured to $250,000 per depositor
Opening An Account With Discover Bank
Opening an account with Discover bank sounds like a pretty simple process. Their website claims that you can open in "minutes". Here's how it works:


Step 1: You select the account type that you're choosing, along with whether it is a single or joint account. Enter your personal information including social security number.
Step 2: Enter your linked bank account information and enter how much you'd like your opening deposit to be.
Step 3: Verify trial deposits and your account is ready to go.
Doesn't sound too hard!
Open your account with Discover Bank. Click here to sign up now!
Other Discover Bank Account Options
In addition to it's competitive high yield savings accounts Discover Bank also has other options available including classic CDs, money market accounts, IRA CDs and their traditional credit card offerings.
All of their offerings seem to have rates that are currently very competitive or near the top of the bunch. For more details about their other account options, click here.
Conclusion
At the time that I wrote this, Discover Bank has some of the highest interest rates in the country (higher than the account I just opened!) and all of their accounts are FDIC insured.
Add to that their other solid account options, no fees or minimums, good security and 24/7 customer service and you have a solid bank offering.
If you're looking for a good high yield savings account where you can put your money, I think Discover Bank should be one of the first that you check out. I know if I hadn't just switched accounts this past week, I'd be considering an account too.
Do you have any experience with Discover Bank? Are you using them, and how do you like them? What are the pros and cons of their accounts? Leave us a note in the comments!
Annual Percentage Yield (APY) is accurate as of 3/4/2019. Applies to personal accounts only. Fees could reduce the earnings on the account. Rates may change at any time without prior notice, before or after the account is opened. No minimum balance to open.