**This post contains affiliate links and I will be compensated if you make a purchase after clicking on my links.
A few weeks ago I wrote about a site called Decluttr that you could use to sell your old unwanted cell phones, computers, DVDs, games and more.
Decluttr is a great way to make a bit of extra cash from your old, unused and neglected items that you have sitting around the house.
Have an old smartphone you no longer have service on? Sell it for a couple hundred bucks.
Have some old Xbox games laying around that you no longer play? Sell them and clear up some space on your shelves.
While Decluttr works great for selling all your old technology and media, that's only one thing that they do. They are also a great place to buy those same items if you're looking to find a more affordable option.
I recently decided to try out their service from the buyer's perspective, to see how much money I could save by buying a laptop through them, instead of buying new.
What Is Decluttr?
Decluttr is a website and app that allows you to sell your unwanted or unused items for cash. They will buy things like CDs, DVDs & Blu-Ray, games, game consoles, books, laptops, cell phones and even Legos. You get rid of your clutter, and get some cash.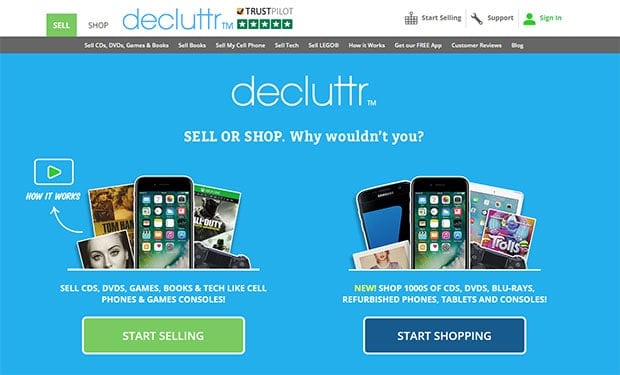 Decluttr also has an online store where you can buy all the aforementioned products, and save a ton of money in the process.
Need a new Macbook or cell phone? Check out Decluttr first.
Buying Refurbished Electronics From Decluttr
I recently was looking to buy a new laptop as my old one is on it's last legs. I had been thinking about buying a Macbook as a lot of people I know just rave about them.
I checked out what was available on Decluttr since I was familiar with them through my experience reviewing the selling process.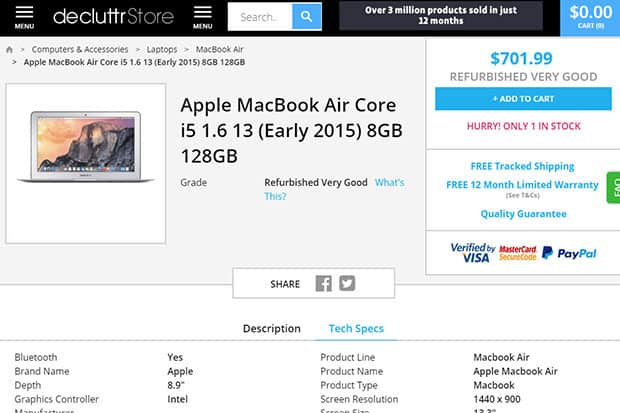 In looking at the Decluttr shop You could see a pretty good range of Macbook laptops for sale, from the more expensive Macbook Pro to the more lightweight Macbook Air model. When bought new these devices can range in price from $999-$2500 or more.
They're not cheap.
I decided on the Macbook Air model, and in looking at the site right now for example, they have 4 available Macbook Air models. Stock will vary depending on what they're able to buy.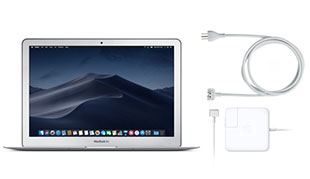 Let's look at the newest one they have available as of this review, an Apple MacBook Air Core i5 1.6Ghz 13″ screen with 8GB RAM and a 128GB SSD hard drive.
Brand new this laptop would cost around $1000. Buying it refurbished on Decluttr you can get it for $701.99 as of today's review. Depending on the condition, it could be less. That's a huge savings!
The Laptop I Got From Decluttr
I ended up getting a 2017 Macbook Air from the folks at Decluttr after winning a contest, so I didn't end up having to buy my laptop. (Thanks guys!)
The specs on the laptop I received:
2017 Macbook Air
1.8GHz dual-core Intel Core i5 processor
256GB SSD storage
8GB 1600MHz LPDDR3 memory
Intel HD Graphics 6000
Full-size backlit keyboard
The laptop with those specs when purchased new from Apple is going to run $1199.99, so it will cost a pretty penny. When purchased via Decluttr, you'll be savings hundreds of bucks off the retail price.
Here are a few pictures of the device, the box it came in, and the accessories that came with it.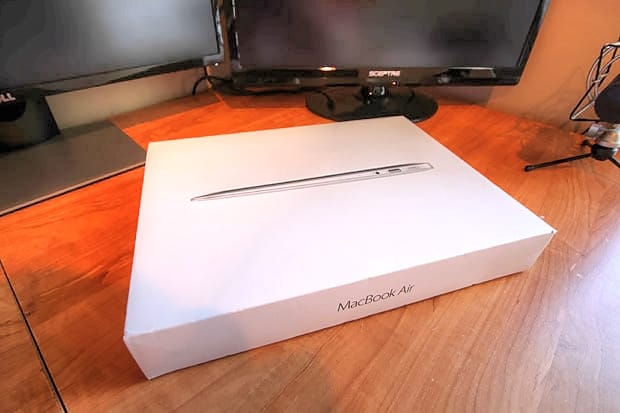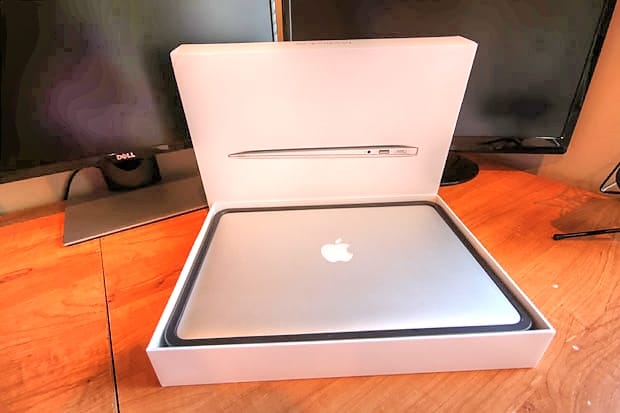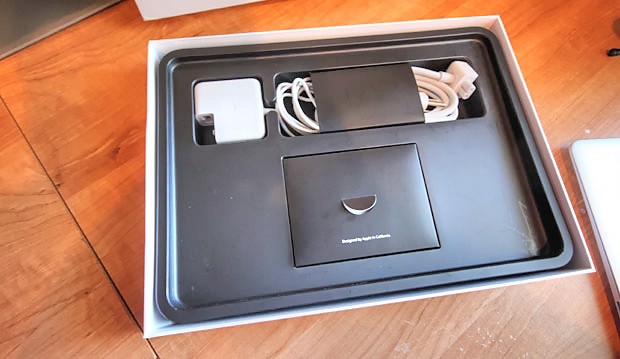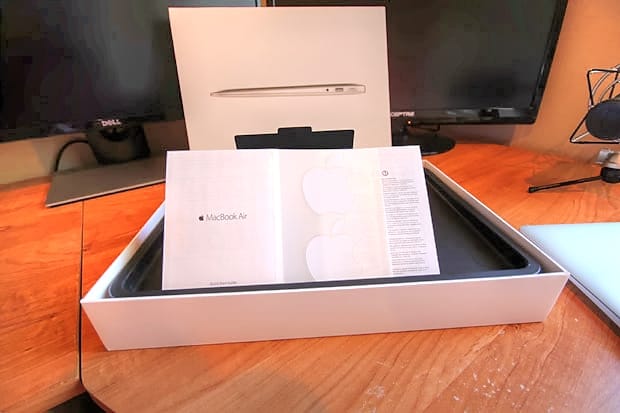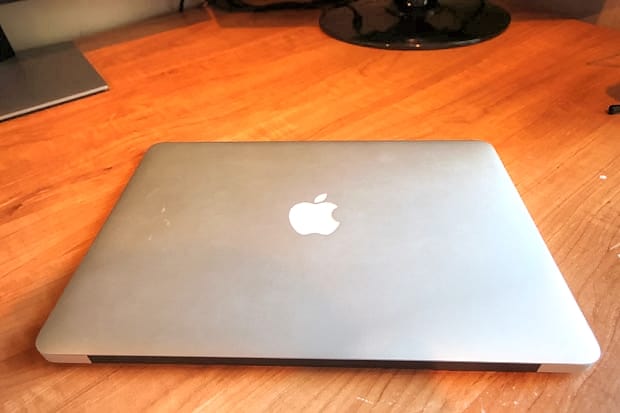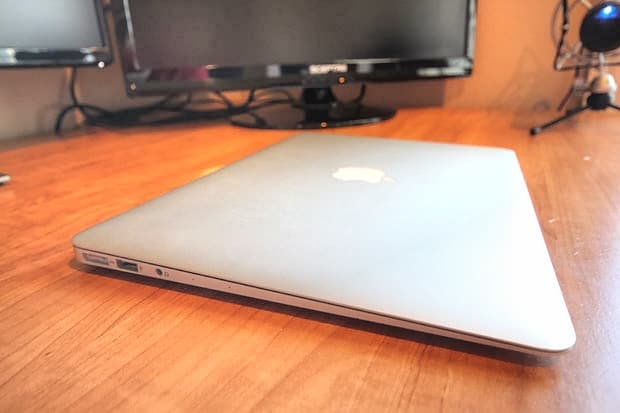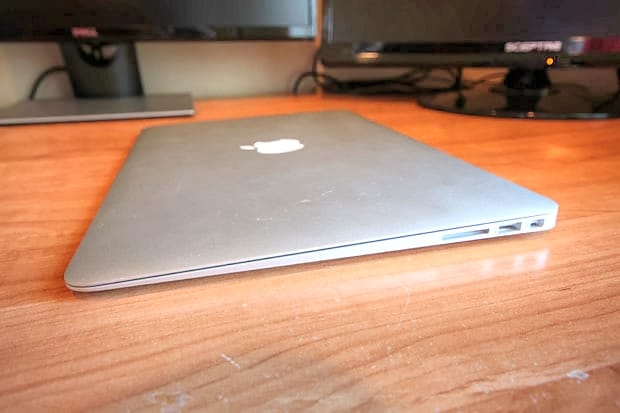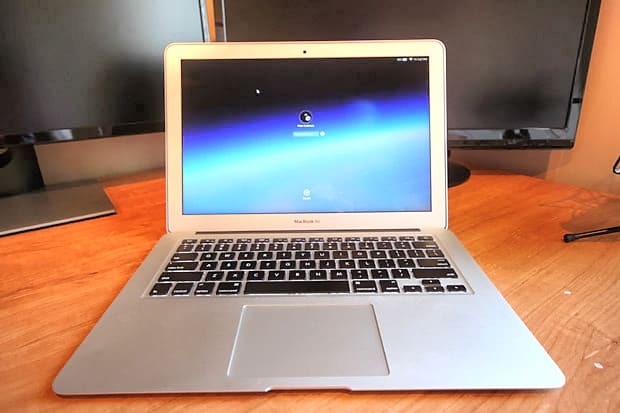 The device came in pristine condition, with all the original accessories including what looked like a new power cord. It even came in the original box!
The device was listed in "very good" condition. The site says that means that it would be in very good cosmetic condition, though there may be some light signs of use. It also should be in perfect working order.
The description lived up to the reality. There were a couple of light scratches on the laptop case, but you really couldn't even see them unless you inspected it closely.
When powered on the device had a fresh install and went straight into setup mode, much like it would with a brand new laptop.
It booted up great and I've been using it with no issues ever since.
The only caveat is that I'm new to Mac devices, so I'm still working with the learning curve of using a MacOS device. But that's not the device's fault.
Some Reasons To Buy From The Decluttr Store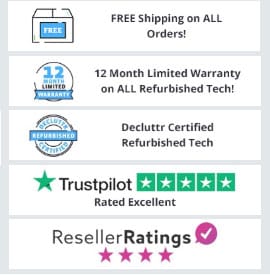 There are a lot of good reasons why you might want to consider buying refurbished electronics from Decluttr.
Here are a few:
Save a ton of money buying your electronics refurbished.
You still have good coverage with a 12 month limited warranty on all refurbished tech items.
14 day money back guarantee. Don't like it? Send it back.
"Decluttr Certified Refurbished" seal of approval means a 70 point diagnostic test for all electronics.
Free shipping on all orders
5 star rated on Trust Pilot, 4 Star rated on ResellerRatings and Better Business Bureau accredited busines.
Decluttr: Save Money Buying Your Tech Devices
I first wrote about Decluttr from the viewpoint of someone selling their old unused technology. It's a great way to get some extra cash with your unused devices.
On the other side, Decluttr can be a great place to buy a gently used laptop, cell phone or other device.
My first hand experience with one of their refurbished Macbook Air laptops has been a good one, the device feeling like it was brand new out of the box.
Decluttr is one of the more trusted technology buying and selling sites out there, with a trustworthy vendor with a rating of 9.2 out of 10 on Trustpilot, so you know you're going to get what you paid for.
So if you're looking for a new technology device, and you want to save some money in the process, check out Decluttr. Personally, I've been very happy with the experience.