Have you ever felt like your tithe money isn't being put to good use after it is put in the offering bucket each week?
Or maybe you are low on funds and there is a meaningful cause that you want to contribute to but can't afford both the tithe AND to contribute to the cause.
Is it such an unthinkable act to pay your tithe elsewhere?
While you may not be willing to admit it, isn't it possible that it could be put to better use in a meaningful cause? I hate to say it, but wouldn't God want you to give your first 10% to the most meaningful cause sometimes?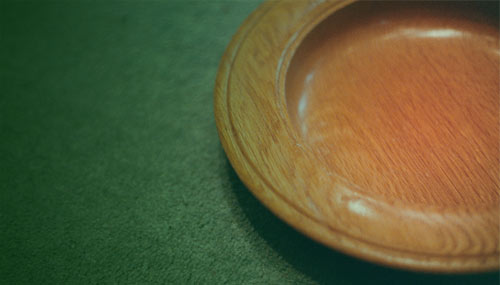 Why I Think It's Okay to "Tithe" Outside the Church
You may think that I am a heathen for suggesting such a blasphemous thing, but I believe it is perfectly justified to contribute your tithe towards other causes besides your local church.
Most people take a tradition from the Old Testament to support the rigid idea that tithing has to be performed in a set manner. It's a particular percentage and it has to be given to the church. Yet, this ideal often fails to take into account the messiness of life.
I have been in seminary for some time now. It's no secret that graduate students do not make a lot of money and are often just scraping by on the part-time jobs they have.
It was just a few months ago that a good friend of mine was trying to raise money to go to Africa. She was not going to be able to go without some extra money. Because my funds were limited already, I knew I couldn't afford to help her AND also pay a percentage of my income to my church. I strongly believed that she was supposed to go to Africa and so I decided to give the money that I would normally tithe to her.
If you ask me, there is something in this personal story that helps challenge the normal understanding of tithing. After all, it's not like I was hoarding it away for myself, like putting money into my retirement fund.
More importantly, I don't think that paying your tithe is about following a strict rule.
While most would not be willing to admit this, I have difficulty believing in a God who wants us to abide by such rigid standards when it is too financially difficult to do so. I especially believe this when other meaningful services need financial support.
When I think of why God would want us to tithe, the most important reason, to me, seems to be to remind us that our money should not be hoarded for selfish reasons, but instead put to good causes.
I'm not suggesting to completely get rid of tithing altogether but to suggest that perhaps there are times in our lives when it is okay to give your tithe elsewhere.
Creative Ways to Tithe
If you are also wondering about other ways to pay your tithe, here are some that I have found are meaningful replacements:
Sponsoring a Child: There are many sponsorship programs that all have similar features. Regardless of the program, I can think of fewer ways that are easier to impact a life than paying as little as $22 per month. For this small amount, a poor child gets a more comfortable living environment and a better education that helps them out of systemic poverty.
Funding a Mission Trip: Similar to my experience, many people hope to travel to make a meaningful impact and lack funding. Contributing to something like this not only has an obvious impact (they can travel), but often are changed for life.
Food Pantry: Regardless of where you live, there is most likely a need for food to be given to homeless and lower-income individuals and families. Being in that position causes enough stress; having to worry about where your next meal is even worse. If you can contribute towards such a cause, I don't see God holding it against you.
Do you think it's okay to find meaningful replacements for your tithe? What creative ways have you used to tithe?
This was an article by Wayne at Young Family Finance.