I'm a relatively new Christian and have only begun tithing a full %10 of my gross income since the beginning of the year. This has been one of the best things that I've ever done and if you're interested in the story of how I came around, read it here. But just the other day, I had a profound thought (at least for me): I have other streams of income that I'd never really even thought of. These include the employer match on my 401k, savings account interest, growth on retirement accounts, dividends from mutual funds, gifts, home value increase, and on and on and on…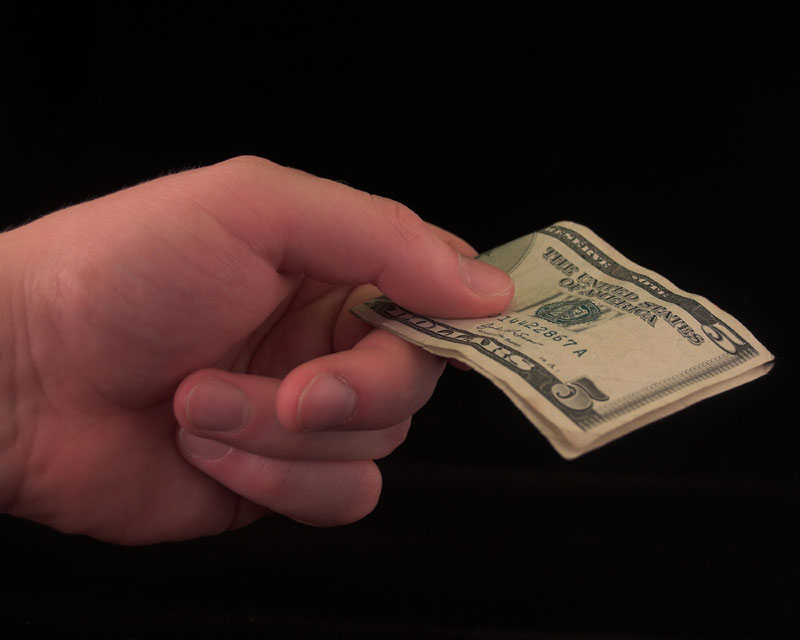 As a Christian who wants to give the right amount, this is a troubling issue. Some of this income is difficult to even keep track of. For instance, how do you "know" the value of your home until you sell it? Is that when you should tithe on it? The same question arises around savings bonds. When should you give on investments, since they can always go down? So what should a Christian do to arrive at the "right" amount?
Read The Bible
The Bible has a lot to say about finances. In fact it is mentioned more than many other subjects that we, as Christians, devote a lot more of our time to thinking about (e.g. abortion, gay marriage, evolution, etc). Now decide what you believe is required for Christians. Some believe that 10% is mandated, while others consider that to be an Old Testament anachronism. My reading of the New Testament is that it does require that we give and that we do it happily. I don't see a specific requirement for giving 10%. Now…do I give 10%? Absolutely, but it has more to do with wanting to have a giving heart (more on this later) than anything else.
Seek Wise Counsel
I think the first person I would talk to would be my pastor. He or she is a trusted resource and I'm sure they'll have an opinion on the matter. This is a spiritually important subject so take the time to search around for those people that can help you figure it out. Maybe there are other people in your church that you could ask questions, such as elders, deacons, or just people whose opinion you respect. Seek them out and find out how they handle this issue. Maybe they can point you to other resources as well. The point is that you should take the time to do a little research before you come to a decision.
Compare what you hear from your pastor or the other people you consulted with to what you read in the Bible. Remember, that while they're important spiritual guides, they are still just human, no matter what their position. You're the one who will have to live with you decision and deal with it's spiritual consequences. Now, I'm not trying to scare you or anything, and I don't think you need to be scared. But tithing does matter and it's an important decision. You want to get it right and be at peace about it.
Pray
Ask for God's help. It's such a complicated matter that you'll never arrive at a decision you can be 100% sure about without his help. I listed a couple examples of just how complex it can become so I won't get into a bunch more here, but whenever you have issues that you need to work out spiritually, praying is always the best option. Do so often.
Examine Your Heart
To me, this is what's most important. Don't give begrudgingly or because you expect to be rewarded. Give because it's God's money and we wouldn't have any of it if he didn't give it to us. Give because God says to and because it helps you to become less attached to material goods. Give because it helps others and makes a difference in peoples' lives.
I don't believe that God expects us to hire an accountant so that we can keep track of exactly how much we need to tithe. Do you remember the Pharisees that Jesus criticized because they were giving tithes of all their spices but neglecting their families? This is just one example, but over and over He points out how they're missing the point because they're interpreting the law in terms of technical requirements rather than seeking God's intention.
So What Is God's Intention?
All I can tell you is what I believe, and I'm sorry if that's not very satisfying, but who am I to tell you how to live your life as a Christian? Anyways, here it goes:
I believe that God intends for us to give back a significant portion of our income
I believe it needs to be an amount that we'll miss, not just a few bucks here and there.
I believe we need to do it cheerfully.
That pretty much sums it up for me. Here are some other reources that seek to answer this tremendously difficult question. These ought to give you a start on figuring out what you believe is right. God bless.